Mardi Gras
Takin' it to the Streets with sensational sights and sounds!
Mardi Gras returns for a fantabulous lineup of food, drink, and entertainment in a dazzling culmination of spectacle to heighten the senses. Party with our theme park 'Krewes' amongst our world-beating rides and attractions.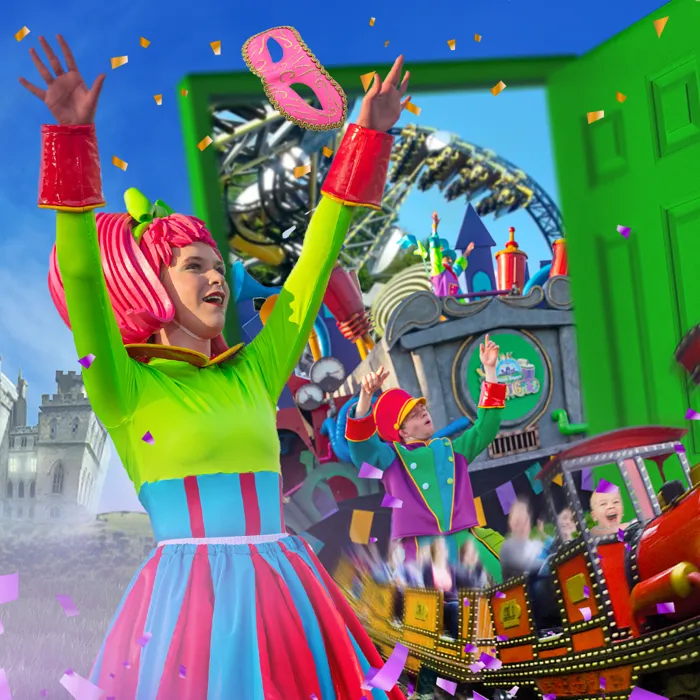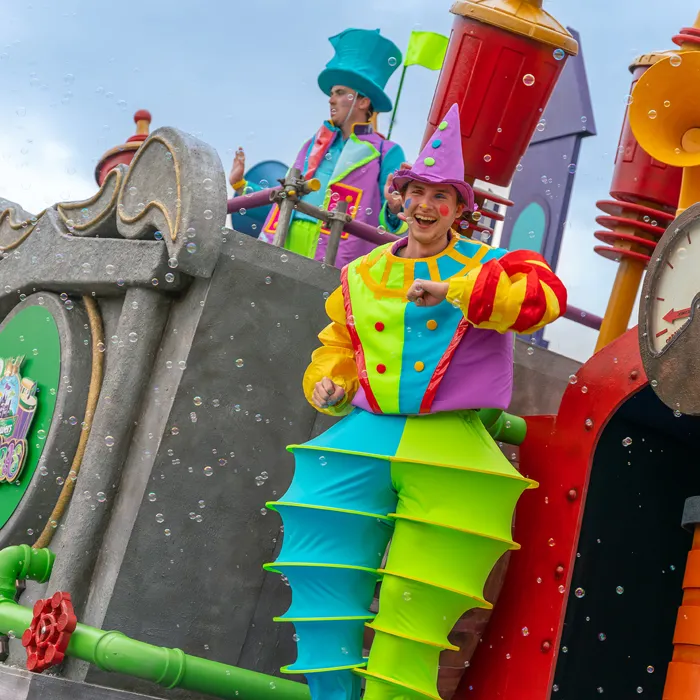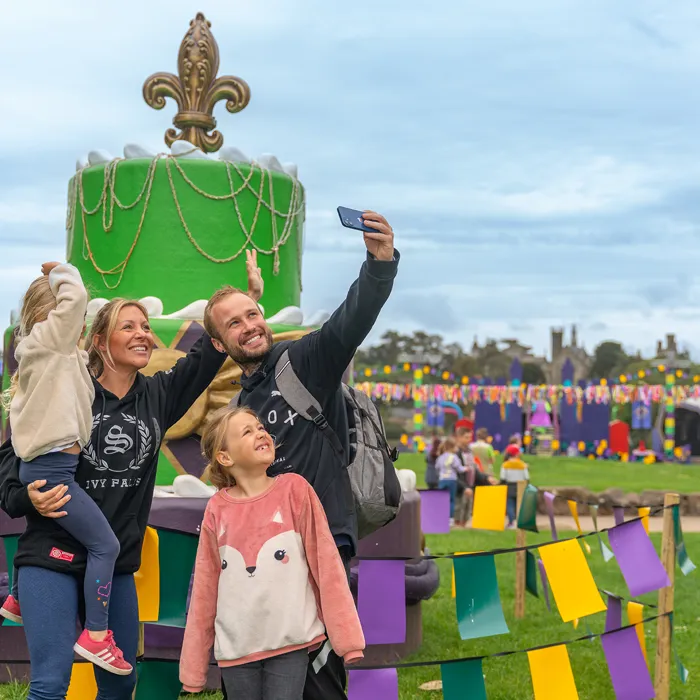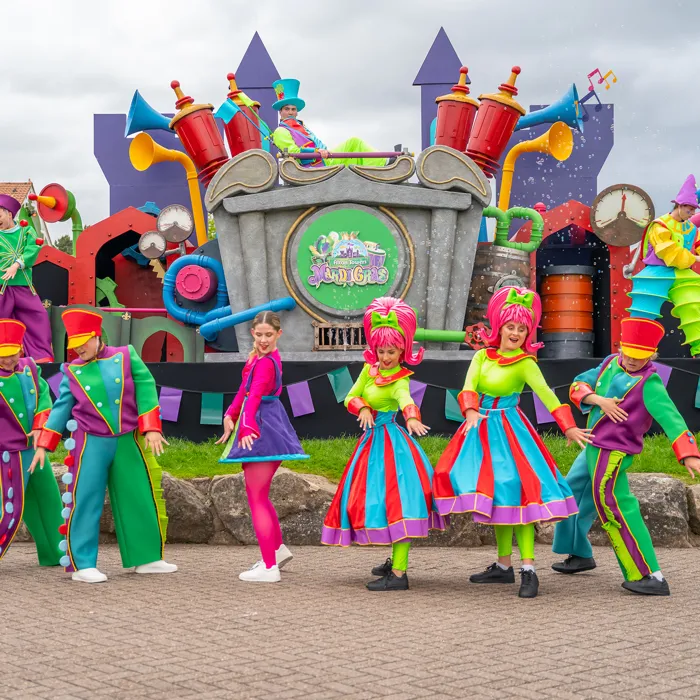 Takin' it to the Streets with sensational sights and sounds!
Join us at Alton Towers Resort in 2023 for Mardi Gras, featuring a fantabulous line-up of food, drink and entertainment. This Carnival-inspired takeover will dazzle you with an explosion of colours, sensational flavours, high-energy music and so much more! Not forgetting the chance to ride our thrilliant world-class rollercoasters and fantabulous family favourites as the sun goes down and enjoy some utterly delicious food from around the world. Don't miss out!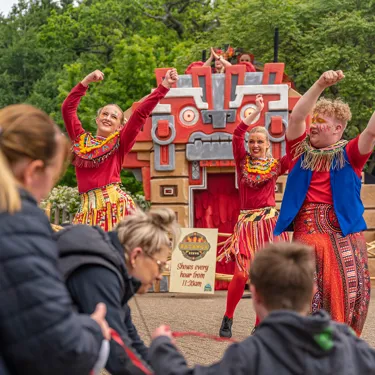 Katanga Krewe
Catch the Katanga Krewe displaying their audaciousness and courage as they embark on another relentless adventure! Don't miss this Krewe as they prepare for their next courageous journey.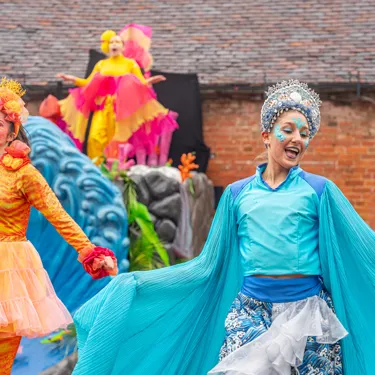 Mutiny Bay Krewe
Championing the conservation of the oceans and representing the planet, let us introduce the Munity Bay Krewe! Masters of the natural elements and shielded by the vibrant colours of blue and green,…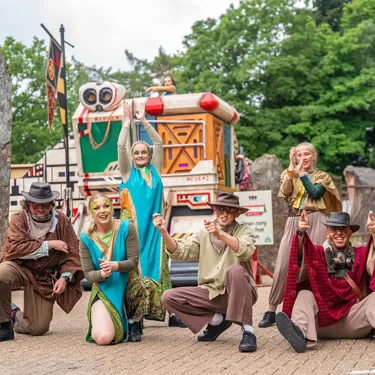 Forbidden Valley Krewe
The Forbidden Valley Krewe are always on the lookout for a new discovery, with the aim to find their breakthrough innovation at this Mardi Gras event using their Robotic Marvan station combining…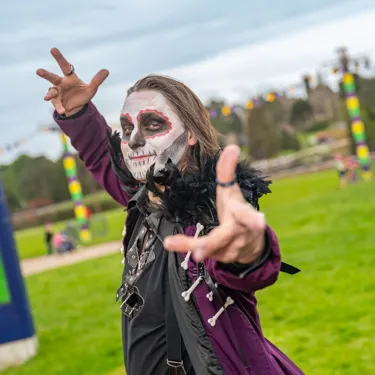 Voodoo Krewe
The peculiar Voodoo Krewe celebrate all things dark and mysterious around their captivating smoking cauldron. Their spellbinding bright purple and blue costumes, oversized hats and quick dance acts…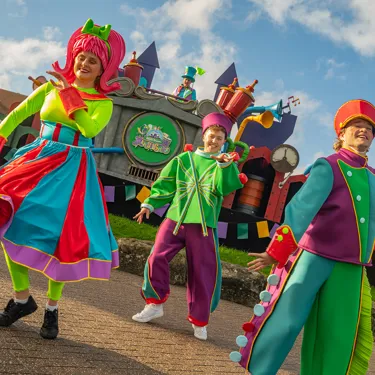 Towers Street Krewe
Proudly displaying the Alton Towers Resorts iconic colours of purple, gold and red, catch the wondrous escapades of this supreme Krewe! On the famous Towers Street, witness the enlightening bright and…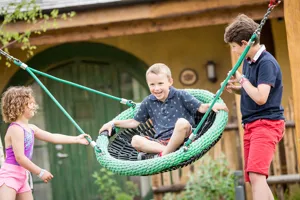 Extend your Mardi Gras day out into a Short Break
One day just isn't enough! Let the fantabulous fun continue with an amazing short break at Alton Towers Resort. Choose from five themed accommodations including the Splash Landings Hotel - experience all the sunny joys of the Caribbean, right here at home! A short break at Splash Landings Hotel means awesomely-themed rooms, delicious food in exotic family-friendly restaurants and fabulous entertainment. Whatever your age, you'll find endless delights for all the family to enjoy!