Pick up that perfect souvenir from one of our retail outlets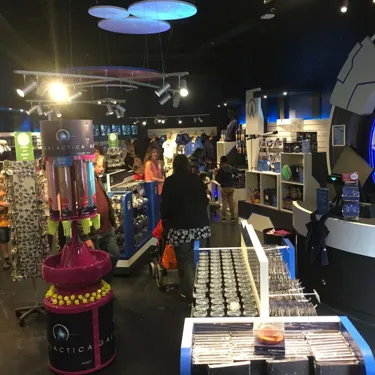 Galactica Store
Located in Forbidden Valley.
Fly through this interstellar store; it has lots of out of this world goodies from t-shirts to delicious space food. You're certain to find something you'll love!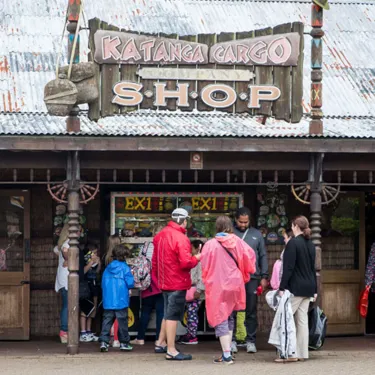 Katanga Cargo
Located in Katanga Canyon
Venture inside this amazing emporium and marvel at the huge selection of products and gifts on offer. Whether you're buying something for yourself or a gift for someone…
Sharkbait Reef Shoppe
Located in Mutiny Bay
Take home some Pirate treasure or a memory from your underwater adventure in Sharkbait Reef!
Spooks R Us
Located in Gloomy Wood
Enter the Spooks R Us store and be amazed by all the ghostly tricks & treats. Pick out a ghoulish gift for your friends or family or simply choose a spooky gift for yourself.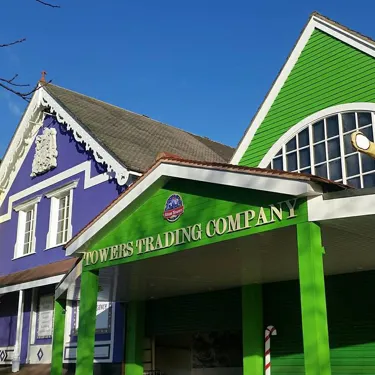 Towers Trading Co
Located on Towers Street
The ideal place to pick up a perfect souvenir to commemorate your visit to Alton Towers Resort. It has a huge variety of keepsakes for you to purchase, ensuring your trip to…
Little Explorers Toy Box
Located in CBeebies Land
You can find a wide range of souvenirs featuring your favourite CBeebies friends, the CBeebies bugs and exclusive CBeebies Land items!