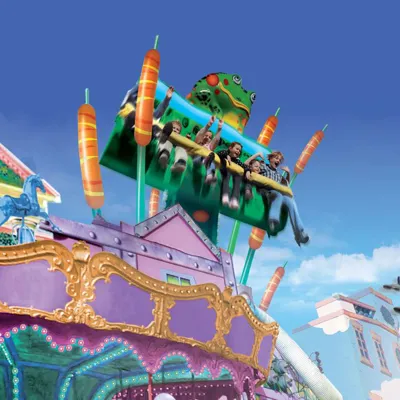 Hopping Good Fun
The frogs have come bouncing into Cloud Cuckoo Land. They'll take you jumping with them and once they've got you, they just won't stop.
Take a giant leap, then up, down, up, down, up, down to the ground. Being a frog is foolishly fun.
Check out all of our family rides available during kids days out at the Alton Towers Theme Park.
Ride Stats
Location:

Cloud Cuckoo Land

Can you ride?
You must be at least 0.9m to ride the Frog Hopper.
If you are under 1.1m you must be with an adult (18+).