24th September 2020
Following the Government update on 22nd September, we're making a few changes to the way we operate that you might notice when you visit.  Your health and wellbeing is our top priority, and we are doing everything we can to keep you safe and comply with the latest Government guidance.  Please read this guide carefully before you visit.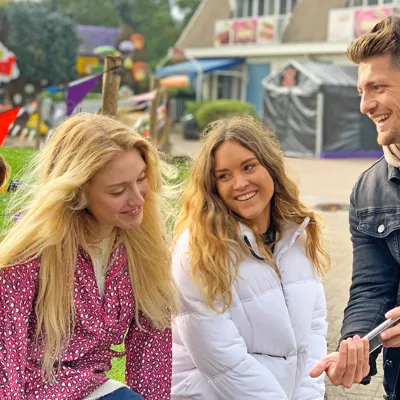 NHS Test & Trace
From today, we are asking all our guests to help support NHS Test & Trace by downloading the NHS COVID-19 App before you visit, and checking in throughout your visit using the QR code posters around the Resort, including at the Admissions Plaza and in all our restaurants and hotels. 
It is now required by law that contact details for each group of visitors are provided during your visit.  Using the NHS COVID-19 App is an easy way to do this.  For people who do not have a smartphone, or do not want to use the NHS COVID-19 App, we will continue to manually record lead guest information (including via our booking systems).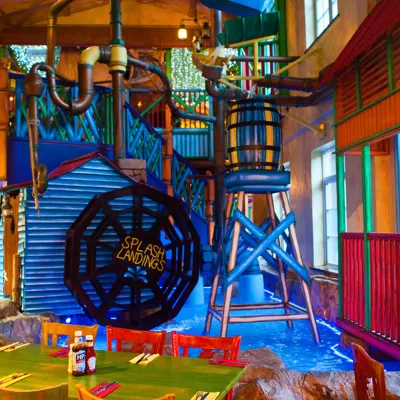 Hotel Bars and Restaurants
From today, our hotel bars and restaurants (including Rollercoaster Restaurant) will close by 10pm. Therefore the last bookings for dinner will be at 8.30pm
If you are due to visit in the coming weeks and have a booking for dinner later than this, please use the link in your confirmation email to change the time of your booking.
All of our hotel restaurants offer a full table service with the exception of Flambo's Jambo in Splash Landings Hotel. As we can no longer offer a buffet service, this restaurant will offer a menu featuring burgers, pizzas, salads and options for children. Guests will be seated at a table and place their orders and pay via the QR code on their table.
Our hotel bars will continue to operate using a table service where you can use a QR code on your table to order drinks, which are served at your table.
All lounges and other communal seating areas in the Hotels also need to be clear by 10pm, although the Reception will still be open for late check-ins and to offer help to guests.
A full room service will be available for all of our hotel guests until 11pm each night.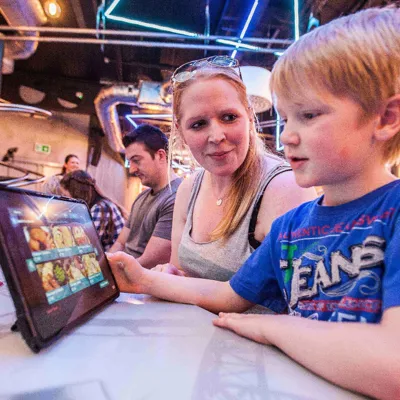 Theme Park Bars and Restaurants
All our indoor restaurants will now operate with a full table service, including Rollercoaster Restaurant, Explorers Pizza Pasta Buffet and Woodcutters Bar and Grill.
Service will continue as it is in our coffee shops, Burger Kitchens and Just Chicken. Takeaway food outlets will continue to operate as normal.
Guests over 11 are required to wear a face covering in all food outlets except when they are sitting down to eat and drink, unless they have a valid exemption.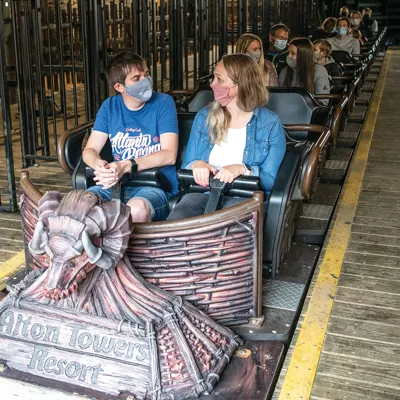 Face Masks
Guests over the age of 11 are required to wear face masks in a number of places around the Resort including:
All of our rollercoasters, some family attractions and all indoor attractions including (Nemesis, Galactica, Oblivion, The Smiler, Wicker Man, Rita, TH13TEEN, Enterprise, Blade, Runaway Mine Train, Marauder's Mayhem, In the Night Garden Magical Boat Ride, Hex, Duel and Sharkbait Reef by SEA LIFE)
Ride buildings and indoor queue lines
All bars and restaurants (unless you are sitting down to eat and drink)
Coffee shops and food outlets (unless you're sitting down to eat and drink)
Hotel receptions and communal areas
Shops
Arcades
Children under the age of 11 and adults with certain medical conditions are exempt from wearing face masks.  If you fall into one of these categories, please speak to the Box Office or Hotel Reception to obtain an exemption certificate.
In line with the latest Government guidance, anyone over the age of 11 without a valid exemption will not be permitted to enter any buildings, or board the relevant rides, if they're not wearing a face covering.