To reserve your tickets, or if you require further information email us at education@alton-towers.com
SEND Week
Join us for SEND Week, an inclusive experience with special facilities and resources just for you and your pupils!
Do you want to bring your SEND students to the Alton Towers Resort but have concerns over the hustle and bustle of a theme park?
Visit us during our SEND event for a fully supported, extra special experience and brand new facilities just for your students.
As well as ride access bands for SEND students and one to one carers admitted free of charge, we have our large relaxation room (SEND HQ) with activities and staff, available to you all day.
Book Now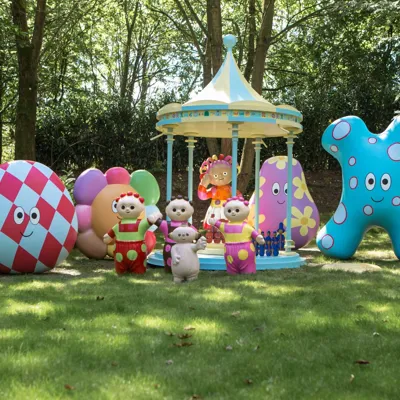 Your students can take a break from their excitement in our SEND HQ, a great indoor space to meet up at or use as your base. Inside your students can enjoy the sensory toys and activities or enjoy some time in one of our themed sensory tents. Our brand new sensory tents are designed to envelop the senses and immerse your students in a calm, relaxing atmosphere.
We also have optional Mindfulness sessions for your students, running throughout the week with the award winning Julia Ford from Stoke on Trent Children and Adolescent Mental Health Services. Students learn how to recognize their emotional responses and how to use strategies to self-regulate. It's a perfect opportunity to relax your students and learn a little more about using Mindfulness strategies with your class.
Julia and her team will be available throughout the week to chat to about her experience working with SEND students and schools in the UK.
What's Included?
- SEND HQ available all day
- Sensory activities
- Sensory tents 
- Mindfulness with Julia Ford from Children and Mental Health Services
- Representatives from Children and Mental Health Services available
- Ride access passes*
- Free one to one carer tickets*
- Extra staff available to support your visit
- Maps for SEND students
*On production of an EHCP or letter headed document signed by the head teacher.