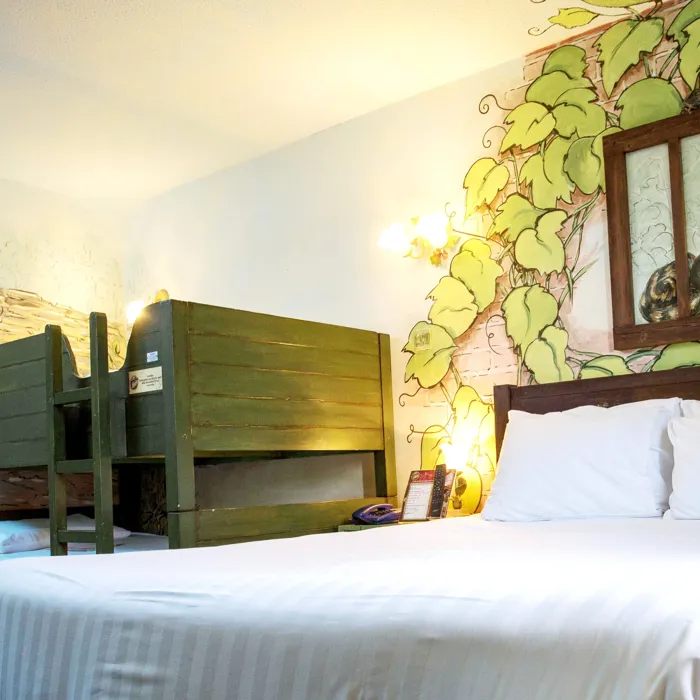 Benjamin bunny Bedroom - wide
Benjamin bunny Bedroom
Room Features
Sleeps up to four
Mini-fridge with complimentary water
Balloons inside the room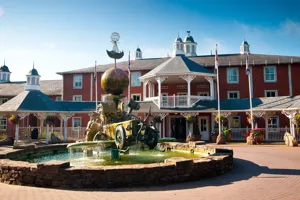 Hotel Features
Free WiFi
Tea & coffee facilities
Iron and ironing board
Complimentary toiletries
Hair dryer
Cots available on request (cot bedding is not supplied, please bring your own)
Other Rooms at Alton Towers Hotel
Peter Rabbit Room
Step into the world of Beatrix Potter and spend the night in Peter Rabbit's charming little burrow. Perfect for any Beatrix Potter fan!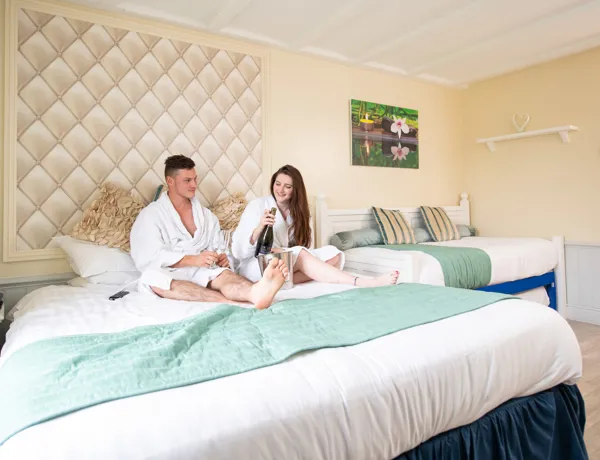 Dreamy Den Room
Perfect for a romantic retreat, this room features beautiful furnishings, pretty pastels and stunning views over the lake as well as all you need for the perfect relaxation escape.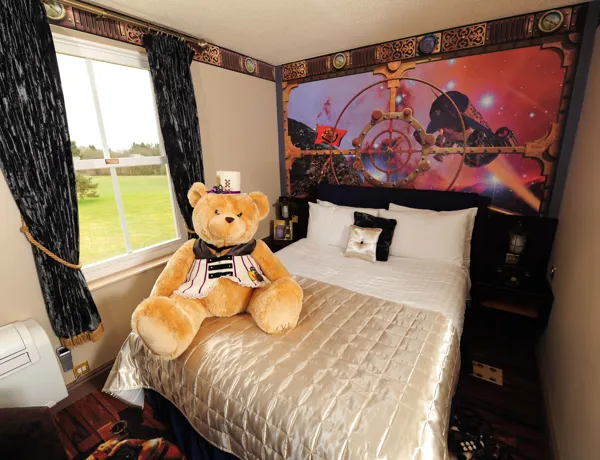 Moon Voyage Room
Travel above and beyond in these galactic themed rooms inspired by Sir Algenon's travels to the moon.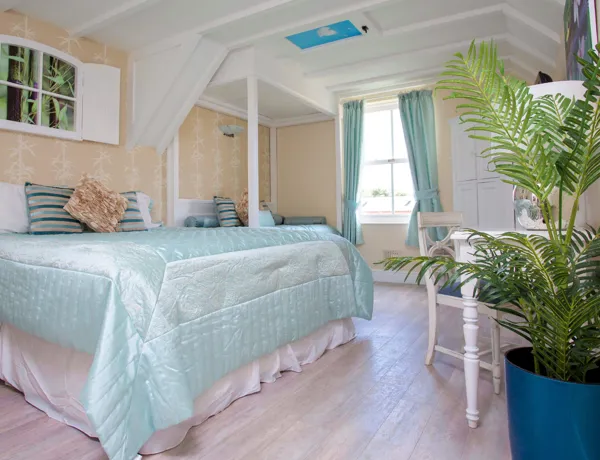 Hidden Hideaway Room
Escape to a Hidden Hideaway room where you can enjoy stunning views of the lake, lush furnishings and all you need for a pampering sleepover.