27th November - 2nd January
Lightopia at Alton Towers Resort
New for 2021 experience Alton Towers Resort's & Lightopia Seasonal Wonderland - a magical, immersive walk-through the 4 seasons that will transport you to a whim-tastical land where you can control time!
Seasonal Wonderland - a fantastical Christmas adventure
Embark on an immersive journey through the 4 seasons where a mix of spectacular lanterns, immersive light installations, and interactive colour transformations will light up the seasonal pathway and lead you through this spectacular after dark wonderland where a whole year will go by in just a day!
Lightopia Seasonal Wonderland is an immersive and interactive lantern and light walkthrough suitable for all the family. 
27th Nov - 2nd Jan
4pm - 8pm
Suitable for all family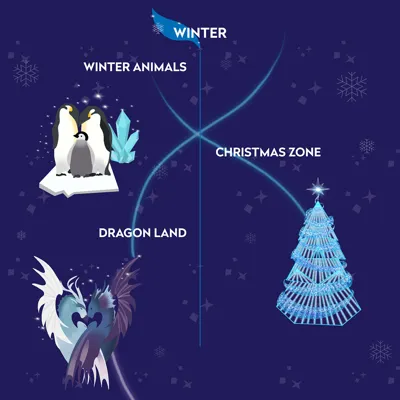 Winter
Start your journey here, from the most magical Christmas brought to life with floor projections, immersive dancing lights and even smoke bubbles! Then journey on all the way through enchanted lands where you'll walk past majestic winter animals and incredibly fantastical creatures that will fill you with wonder!
Lightopia takes place at Alton Towers Resort between 27th November - 2nd January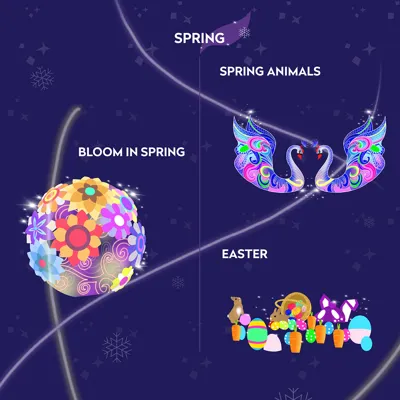 Spring
Feel nature blooming and awakening all around you as you go through Spring! Witness an explosion of colours, flowers, butterflies all leading up to the sweetest corner of all where you can see and walk close by our very own mega cute baby animals.
Lightopia at Alton Towers Resort is brand new for 2021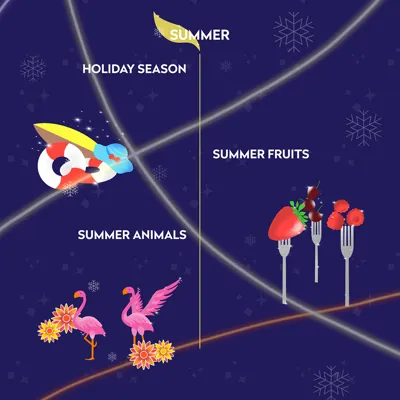 Summer
It's all about holidays in Summer! So, get ready for the most colourful, playful lanterns, lights all leading our very own majestic laser show!
Tickets cost just £20 per person and include entry into the Christmas Market when you visit before 23rd December
Autumn
It wouldn't be Autumn if it wasn't Spooktacular and mysterious! Follow the floor projections as the season changes and the leaves start to fall and you will be entering a magical walkthrough full of wicked surprises! You will be passing by mythical creatures, friendly little ghosts, pumpkins, skeletons and so much more! As your journey nears the end witness over a thousand lights creating the most spectacular view you've ever seen.
Pre-book your tickets in advance to guarantee entry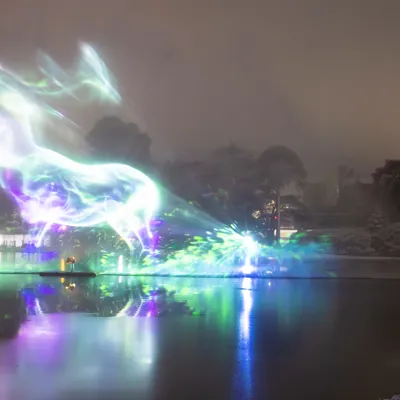 Water Show
Witness as the lake in front of the iconic Towers is brought to life in a celebration of the most festive time of the year with an amazing fusion of water and lights show!
Christmas themed synchronized dancing lights, shining stars and breath-taking soundtracks will make this moment all the more unforgettable!
Pre-book your entry time slot between 4pm and 8pm and enjoy the interactive walkthrough at your own pace
Access to Lightopia Seasonal Wonderland
During checkout, add Rides & Attractions to your booking