Entertainments Scenic Construction Assistant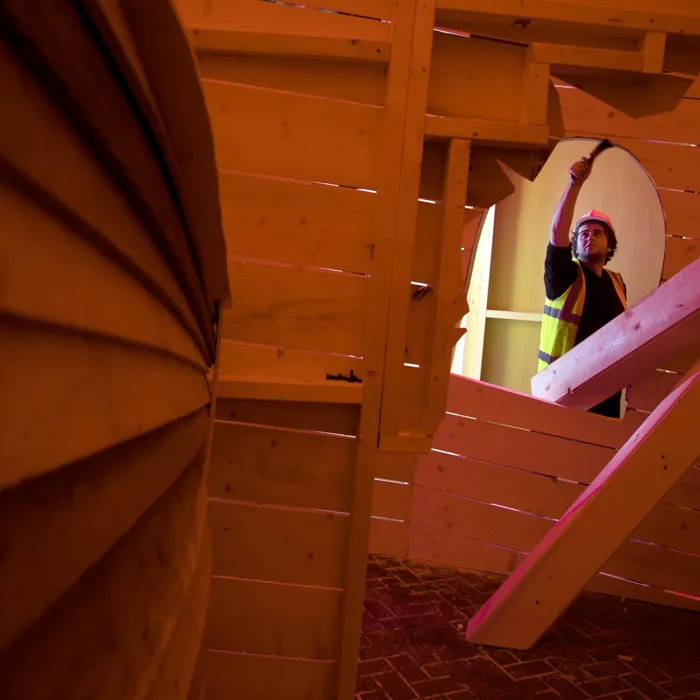 About the roles
Entertainments Scenic Construction and Theming Specialist
You will be responsible for the construction and the maintenance of the sets and props for all resort entertainment.  
You will ensure that all work undertaken, workshops, storage venues, installations/de-rigs and entertainments areas are run and maintained safely, in accordance with codes, best practice, legislation and guidelines. Ensure that Health and Safety procedures and legislation are always followed.  
This role is a permanent contract based on 37.5 hours a week (30 hours min guaranteed) and will include, on a rota basis, weekends, shift work and bank holidays as required.  
Skills and Experience  
Moving and assembly of scenic items, props and set pieces as directed. 

 

Ensure the integrity and quality of all Entertainment Products by conducting regular audits and assessments of the product throughout the season. Take appropriate measures in a timely manner. 

 

Ensure good housekeeping of the workshop areas, including adequate clean-up periods and the effective storage of tools, materials and scenery 

 

Good understanding of health and safety in this industry 

 

Strong practical knowledge of scenic carpentry, prop making & scenic art and the materials/techniques associated with these specialisms 

 

Driving license, IPAF/PASMA Qualifications desirable 

 
Entertainment Technical Compliance and Maintenance Workshop Supervisor 
To be the first line of support and primary point of contact for the maintenance, servicing, record keeping, and monitoring of all entertainment department technical equipment, including lighting, audio, video, special effects, networking, rigging, electronics, and other associated equipment under the control of the entertainment department. 

 

Ensuring that all technical systems are maintained in compliance with health and safety and legal requirements, along with industry best practice at all times. 

 

To maintain (and create where necessary) detailed equipment repair logs, servicing information, maintenance manuals and other associated documentation to facilitate trend spotting and ease of equipment maintenance. 

 

To effectively supervise and lead all entertainment department technical workshop and storage space activities working closely with all other departmental team leaders and managers to ensure effective use and operation at all times.

 
Audio Visual Technician 
To be the first line of support and key point of contact for the day to day technical operation and maintenance of entertainment department core product, including daily power up/down, show operation, maintenance, fault finding, record keeping, compliance, and monitoring of all entertainment department core technical systems and other associated equipment installed and used within shows, rides, walk through attractions, general resort areas, and hotels. 

 

Ensuring that all technical elements are operated and maintained in compliance with health and safety and legal requirements, company policies and procedures, along with industry best practice at all times. 

 

To complete necessary compliance paperwork and documentation during routine and unplanned system operation and maintenance. 

 

To react swiftly to unforeseen scenarios or system faults and utilise previous experience and knowledge to fault find, diagnose, repair, or replace equipment as needed to maintain maximum system reliability and availability at all times. 

 

To make suggestions as appropriate for system improvements and upgrades. 

 

To take ownership of all areas of control continually striving to innovate and deliver excellent experiences to our guests.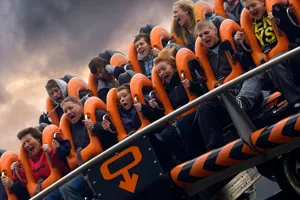 The Perks of the job
Number one- we're a fun, friendly and unique environment in which you are guaranteed to meet like minded people and have fun! Benefits include:
28 days holiday
Fortnightly pay
Fantastic progression and development opportunities
Flexible working hours
Discretionary company bonus
Merlin Magic Pass which gives you, your friends and family free admission to all our attractions worldwide- Worth over £1000!
Access to exclusive employee events and monthly incentives
25% discount in our retail shops and restaurants
40% discount on LEGO
Life Assurance
Pension
Accessible employee transport links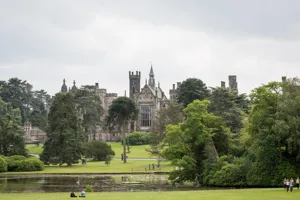 Why Alton Towers Resort?
Alton Towers Resort has been a world-renowned haven of fun and adventure for almost 200 years!  Set in over 500 acres of beautiful Staffordshire countryside, the Alton Towers Resort offers 5 fantastically themed Hotels / accommodation, plus over 40 world class rides & attractions.
We pride ourselves on delivering massive giggles, mega thrills and major glee to all of our guests, and aspire to deliver the same to our employees.  We treat everyone as unique individuals and understand that everyone has their own talent and skills to being to the Resort to deliver Fantastical Escapism to our guests.
If you want to join a team where Banishing the Ordinary is part of everyday life; where you can make new friends, meet new people, and where no one day is ever the same as the next, then Apply Today!
Following your application, a member of our team will be in touch via email to arrange an interview here at our Alton Towers Resort- you could be delivering  magical experiences in less than 7 days' time!
Got a question? Please contact us at Recruitment@Alton-Towers.com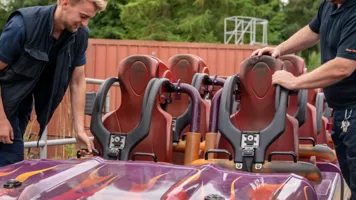 Everyone Matters at Merlin.
At Merlin we welcome the world to our magical attractions and resorts every day and we want to reflect that same multicultural mix inside our business too. We strive to create an inclusive and diverse workplace where people can be themselves, have the same opportunities and thrive together. Because at Merlin, everyone matters!
Together, we work to create a workplace where everyone feels valued, no matter their age, race, gender, disability or sexual orientation. Although we understand that we'll always be learning and growing, we aim to be the most inclusive and flexible employer in our industry.
If you have any questions or if you require any assistance, because of a disability or medical condition, please contact us by email at Recruitment@Alton-Towers.com and one of the team will get back to you as soon as possible.