Bianca Sammut, Divisional Director at Alton Towers Resort
Tuesday March 14th 2023
Owen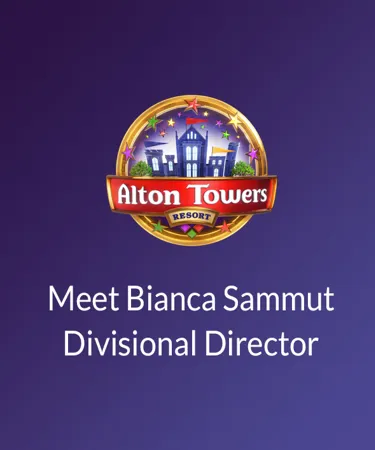 We were thrilled to announce the appointment of Bianca Sammut as our new Divisional Director at the end of last year. Bianca started working in her new role at the resort earlier in February, we thought it would be nice to sit down, get to know her and find out how she's settling in. 
Firstly, how are you settling into your new role? 
"Very well, everyone has been so welcoming, I have been busy with introductions and inductions. I have had lots of walks through the park to meet the different departments and to understand how the resort operates. On the other hand, there has been the formal paperwork side, involving lots of learning and listening." 
Had you visited Alton Towers Resort before working here and what's your favourite ride? 
"I visited for the first time in November last year but knew about its success over the last 20 years through new ride and product launches. To finally walk down Towers Street and see the towers is incredible and so special, you don't appreciate their size until you're here in person!" 
"I haven't been on all of the coasters yet, but right now it's Wicker Man! Rides can have such an impact. We had two woodies at a park that I used to work at in Australia,  it's nice to see them coming back with modern technology as there's something classic about them."  
How have you found the recruitment process (interview/ onboarding/ induction)? 
"The process has been filled with great conversations and has allowed me to bring the best version of myself so that I can share that with everyone else. The interviewers asked good and thought-provoking questions that allowed them to understand my leadership style."  
"I had several interviewers including COO of Midway Attractions and Resort Theme Parks, Fiona Eastwood and Group People Director Emma Pankhurst, along with Ian Crabbe." 
"Induction is so important; it is always great to meet with your colleagues. The induction has a great energy and a passionate message – Banish the Ordinary! Every now and again, I like to step in and say hi to the new starter groups, after all, we are one big team with one dream."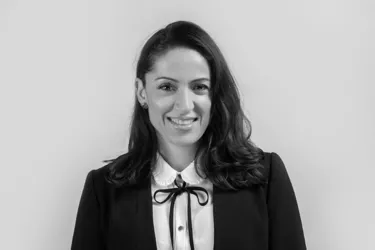 What is your leadership style?   
"I would describe it as an open style with lots of communication and collaboration. I believe that people should be accountable for their work and I wouldn't ask anyone to do anything that I haven't done before or that is impossible. I take full ownership of the good and bad as there's always a learning opportunity to be had."  
What excited you most about working at Alton Towers Resort?  
"The entire resort! Banishing the ordinary and the unique guest experience. I am excited to explore the guest experience whilst being respectful of the resort's history and looking ahead at the same time." 
You have an impressive 28 years of global business operations experience, what has been your biggest career highlight to date?  
"Designing and building Wet-n-wild Sydney was pretty amazing! To stand in an open space and plan how the place would take shape. Choosing ride colours, designing everything from packaging to  signage, there aren't many opportunities like that in your career." 
"Everyone has to work together. I understand all job functions and have great respect for their work. I couldn't put my hand on my heart and be a leader if I didn't have the experience that I'd had working in numerous front-line departments in the past." 
"Whilst operating in the middle east, culturally and professionally I learned a great deal."   
What are your top two priorities from the start?   
"Two areas of focus are guest experience and colleague experience (frontline to leadership). I want to ensure we're all passionate about the guest experience, making it magical and ensuring that everyone can be the best version of themselves." 
To read our press release on LinkedIn, please click here.