Alton Towers Resort
About Alton Towers
Learn the story of how Alton Towers became the UK's largest Theme Park Resort.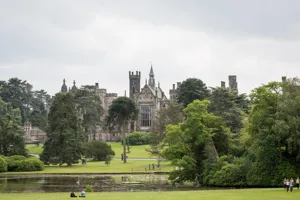 Heritage
Alton Towers Resort has been a world-renowned haven of fun and adventure for almost 200 years!
Despite what you may think, the castle-like structure in the heart of the theme park isn't fake and isn't a castle - It's 100% authentic and was once the stately home of a wealthy family.
If you're interested in the history of the original site of Alton Towers, click the link below for our Heritage page.
Find out more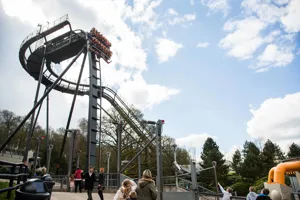 When Did Alton Towers Open?
Alton Towers opened as a theme park on 4th April 1980. The theme park has been open each summer season for almost 40 years!
Inspired by Disneyland, the modern park was designed to be home to multiple, other-worldly spaces, grounded in English Heritage. The theme park opening at Alton Towers included the Corkscrew - Britain's first double loop rollercoaster - plus the Pirate Ship, Cine 2000 and the Wildlife Museum.
DID YOU KNOW? The dramatic house and Grade I listed gardens date back to 1810. In fact, Alton Towers opened to leisure visitors as far back as 1843!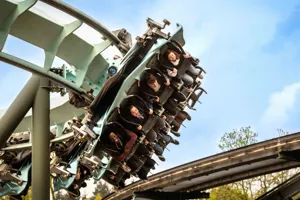 Who built Alton Towers?
John Broome, the former Director of Alton Towers, had a vision to transform the historic estate into a brand new leisure attraction. In 1980, with the birth of the Corkscrew, the modern day theme park was created.
Since then, we've built many new rides, attractions and theme park zones. For each new record-breaking ride, we contract some of the world's leading engineering companies and rollercoaster designers.
DID YOU KNOW? The historic Towers at Alton Towers Resort were built long before John Broome, dating back to an Iron Age hill fort!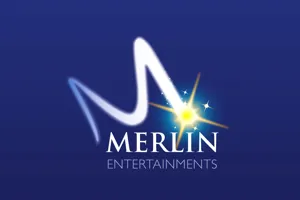 Who owns Alton Towers?
Alton Towers Resort is part of the Merlin Entertainments family. Merlin are "serious about fun" and dedicated to creating unforgettable experiences.
Alton Towers was originally owned by the Earl of Shrewsbury and the Talbot family. The Talbots were the owners and residents between 1412 and 1924. In more recent years, Nick Leslau, Chairman of Prestbury Investments, purchased the property to become the official owner of Alton Towers.
Ultimately, Alton Towers belongs to every wide-eyed child, adrenaline junkie and adventurous family who create life-long memories at the resort.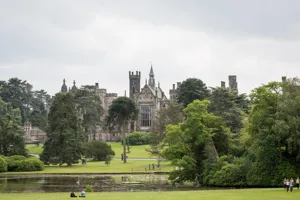 How big is Alton Towers?
Alton Towers is the largest theme park in the UK, spanning 550 acres of land in central Staffordshire. 
To help guests explore the entire resort, we've installed fun, fast ways to get around. Our Skyride enables visitors to travel between Towers Street, Forbidden Valley and Fountain Square in a colourful cable car gondola. Whilst the Alton Towers Monorail shuttles guests from their car or hotel to the theme park gates from 9am every day.
FUN FACT: Did you know that Towers Street is the longest standing themed area, welcoming visitors to the park since 1986.
How many rides are there at Alton Towers?
Alton Towers Resort is home to over 40 rides and attractions, for guests of all ages..
Our 10 main rollercoasters are the stars of the show, each with record-breaking elements designed to thrill and delight anyone brave enough to ride.
With 20 attractions aimed at young children and families, Alton Towers is the only place in the UK where you can meet some of CBeebies best loved characters.