Scarefest
As the nights get longer, tiptoe into Alton Towers Resort for all sorts of creepy scares, shocks and thrills. Expect spines to be tingled!
This information is for our 2023 Scarefest event, stay tuned for details on what is coming in 2024!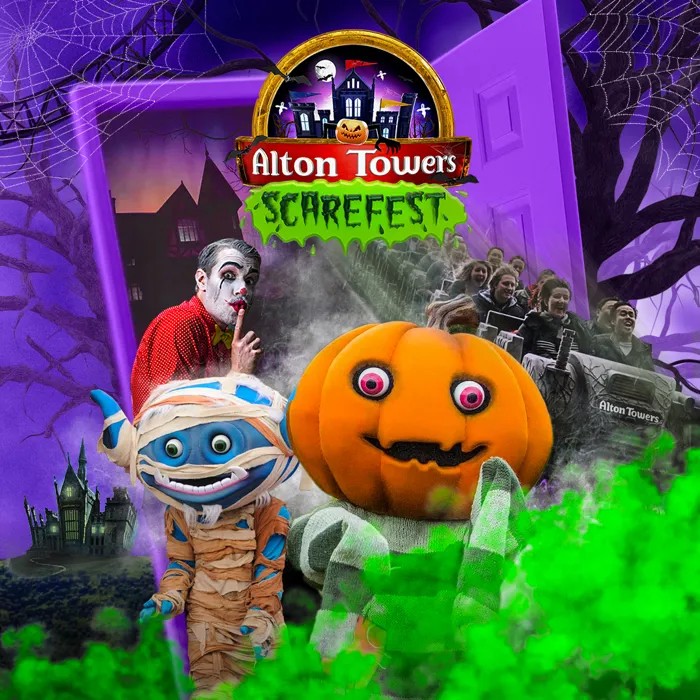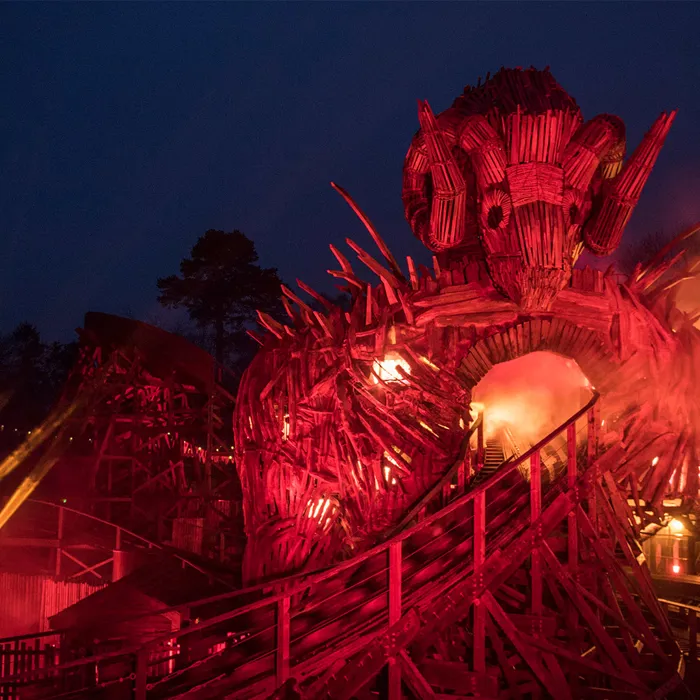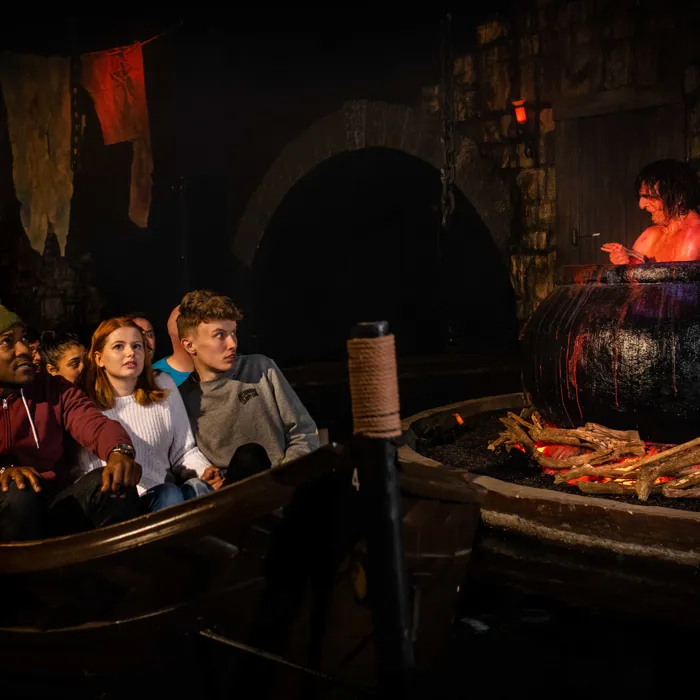 Spooktacular fun, spine-tingling scare mazes and rides in the dark!
As the nights get longer, Scarefest beckons. On October's spookiest dates, tiptoe into Alton Towers Resort for all sorts of creepy scares and shocks as its award-winning Scarefest returns for 2023 with live entertainment for all ages and our award-winning spooktacular scare experiences for the bravest of souls.  Open until 9pm each day daring guests can face our head-spinning, hair-raising rides and attractions in darkness including Wicker Man and The Smiler! 
Rides in the Dark
Dare you take on our world-class thrill rides in the dark? Will you hurtle towards a six-storey high Wicker Man effigy as it spectacularly bursts into flames? Maybe fly through the night sky on Galactica; or dive into Oblivion in the pitch black! Master the theme park at night, on over 40 rides and attractions this Scarefest season!
Spooky fun, thrills and spine-tingling terror awaits...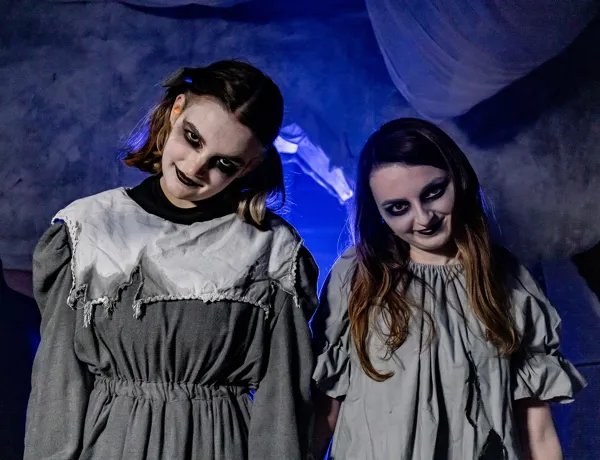 Terrifying Scare Attractions
Mad enough for our multi-award-winning terrifying scare attractions? Horrifying creatures beckon within them – can you escape?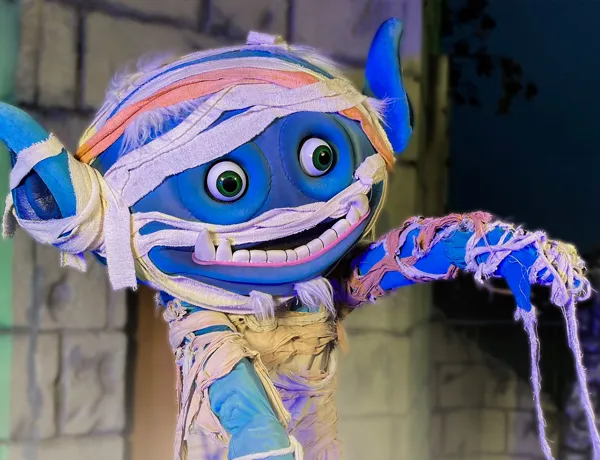 Spooktacular Family Fun
Ready to get spook-alicious? Join our five super-freaky Halloween characters in their mind-blowingly multi-coloured playground as part of the event's family friendly frights line-up of live entertainment.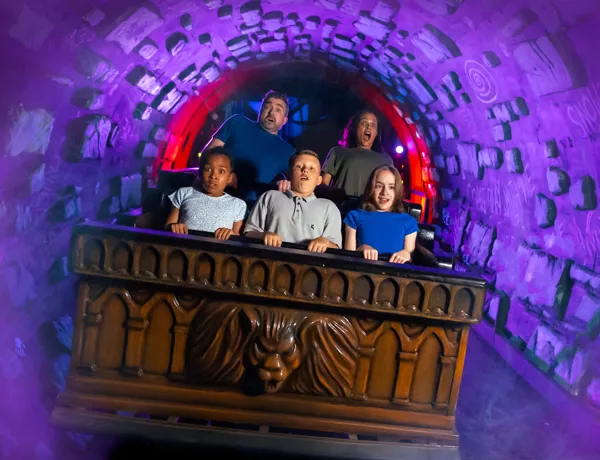 The Curse at Alton Manor
New for 2023! A haunting dark ride, taking you on a hair-raising journey of spectacular twists and turns within the cursed Manor.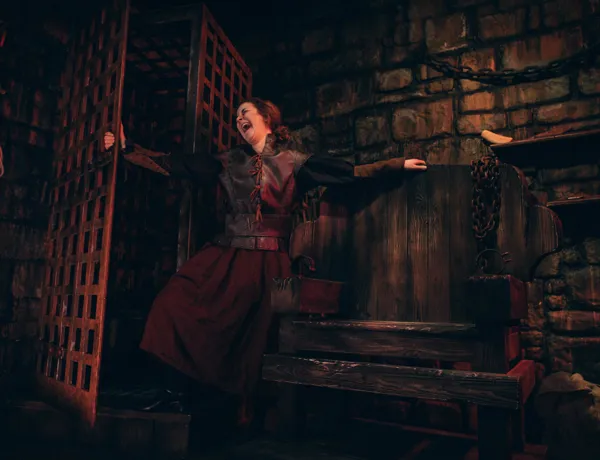 The Alton Towers Dungeon
As Scarefest descends on the Towers, enter The Alton Towers Dungeon for a little less laughing… and a lot more SCREAMING!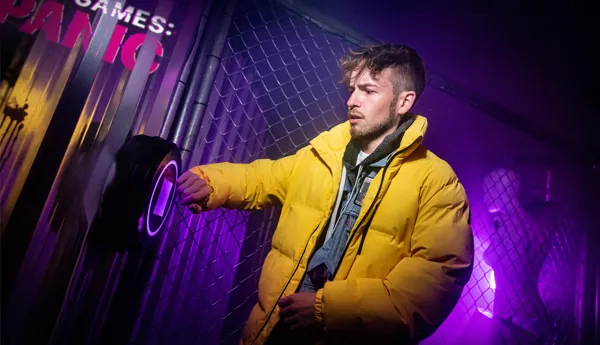 Daz Games
Daz Games dares you to take on the first adrenaline-inducing escape room meets live action scare maze for the ultimate horror experience. Plunged into darkness, your mission is simple – you have just seven minutes to take on an intense series of tests that will challenge the mind and body as you try to locate the symbols and escape…. all whilst evading capture from the inhabitants within. Racing against the clock you'll have to think fast and stay calm as you take on an AI-themed assault of the senses… all before the game strikes back and traps you within. Forever.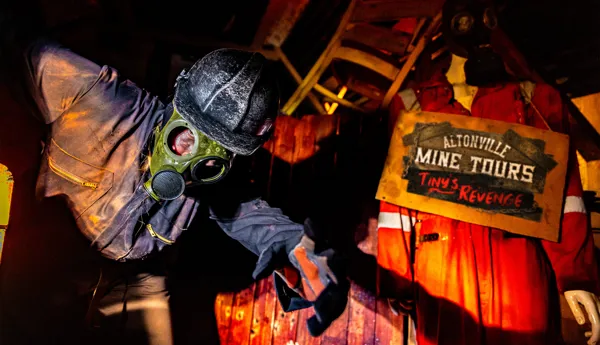 Altonville Mine Tours: Tiny's Revenge
Rumours are afoot that the old Altonville Mines are alive with activity once again. Following a breakthrough from local law enforcers, the notorious Skin Snatchers have been detained.. but for how long? The ironically named Tiny, however, has evaded capture and is believed to still reside within the Mines. Explore this live scare maze at your peril and risk the adventure, if you dare.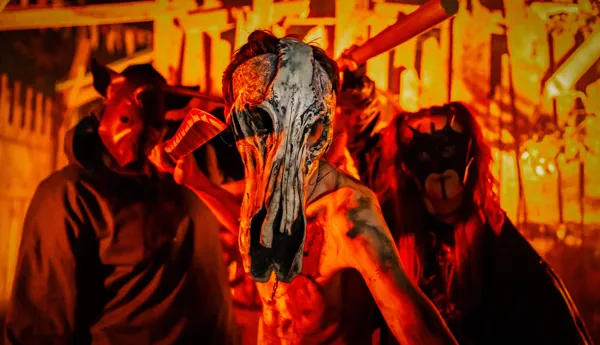 Burial Grounds
The Unchosen, a cult obsessive of modern-day fanatics obsessed with the lore of the Beornen invite you to their sacred sanctum of ancient burial grounds. Keep your pace amongst the desecrated realm of unearthed bodies, flaming shrines and monstrous deities. Stay too long and they will choose you too - are you ready? Burial Grounds is a free-flowing outdoor scare zone shadowed by the mighty Wicker Man where you'll encounter the rejectors of modern-day society fulfilling their terrifying primal instincts.
Extend your Scarefest day out into a short break
One day just isn't enough! Let the fantabulous fun continue with an amazing short break at Alton Towers Resort. Choose from five themed accommodations including the Alton Towers Hotel - its extraordinary combination of splendiferous accommodation, quirky class and fantabulous eccentricity guarantees rocket-loads of giggles and glee for the whole family!