Scarefest
Halloween Spooktacular
As the nights get shorter, Scarefest beckons. On October's spookiest dates, tiptoe into Alton Towers Resort for all sorts of creepy scares, shocks and thrills.
Families can brave our spook-tacular Halloween shows and enjoy the brand-new attraction Trick O' Treat Town; daring souls can face our hair-raising rides in the dark, or venture in our 4 truly terrifying scare mazes. Expect spines to be tingled!
8th - 10th, 15th - 31st October 2021
Passes from £39 per person
For the brave, add the Alton Towers Dungeon & Darkest Depths onto your escape - scary fun!
Trick O' Treat Town
This Scarefest get ready to explore a special town where every day is Halloween! And do you know what's the townsfolk's favourite past time? Yes, you got it! It's to host Trick-or-Treating for the town visitors!
So, muster up your courage and prepare to knock on doors from Spooky Avenue all the way up to the Witchy Woods but be careful! As well as treats there are tricks aplenty!
Interactive walkthrough suitable for everyone, additional charge applies.
Spooktacular Family Fun
Garden Lights Walk: Whispering Souls
This Scarefest come to Alton Towers Resort and enjoy the Gardens as never before and witness them come to life in a whole new spooktacular…LIGHT! Wait till darkness falls and get ready to take the most otherworldly stroll of your life, but beware! A mysterious energy runs through the Gardens' water; around here people say it brings lost souls back from the dead for all Hallows' Eve… hear that whisper? Who knows you might have phant…astical company on the way!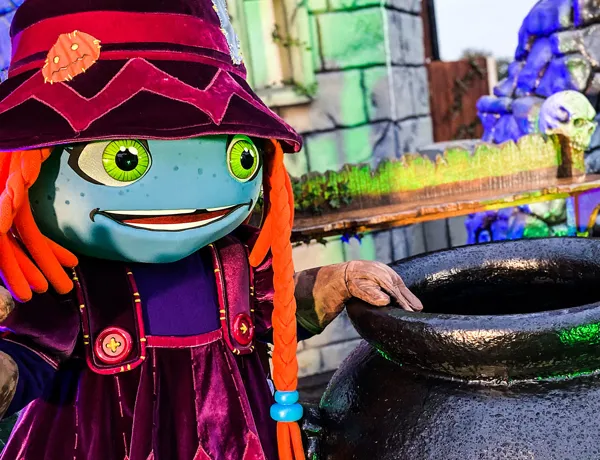 Freaky Fun Zone!
Ready to get spook-alicious? Join our five super-freaky Halloween characters in their mind-blowingly multi-coloured playground on the front lawns. Enjoy spook-tacular shows, meet and greets, photo opportunities and more! So much fun, it's scary!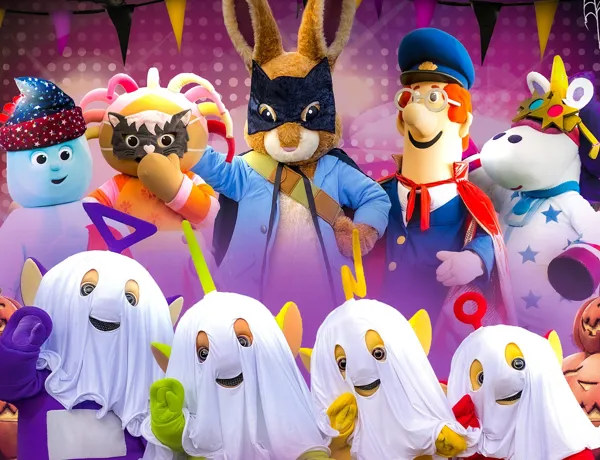 CBeebies Land Monster Ball
Dress up in your favourite costume and join the CBeebies characters live in Big Fun ShowTime as they dance, play games and learn all about spooky things! Featuring Bing, Ubercorn, Peter Rabbit and many more of your favourite CBeebies friends!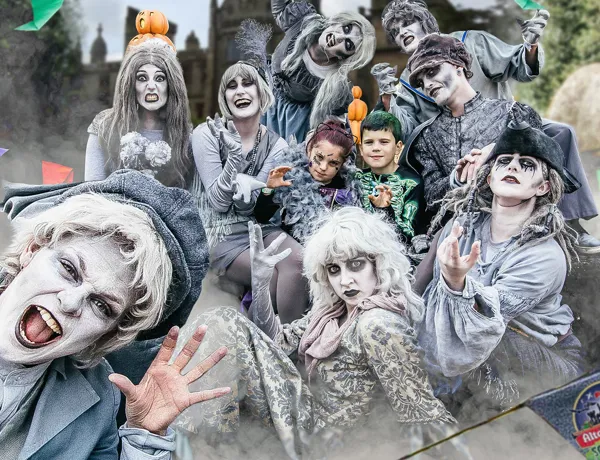 The Alton Ancestors
Hear that scraping sound? It's gravestones being moved – the Alton Ancestors are back from the dead and in their favourite haunts. Standing still is not an option so celebrate Halloween by learning their dance moves and joining in!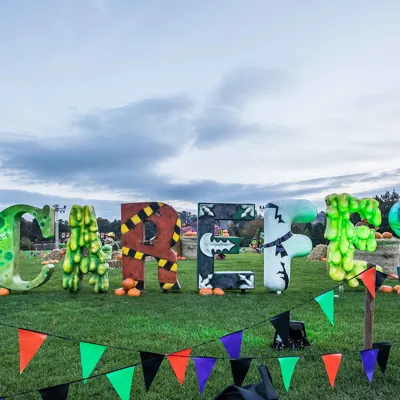 Rides at Dusk
With rides open until late, experience some of your favourite CBeebies Land and family attractions when the sky gets a little darker!
For those feeling a little brave...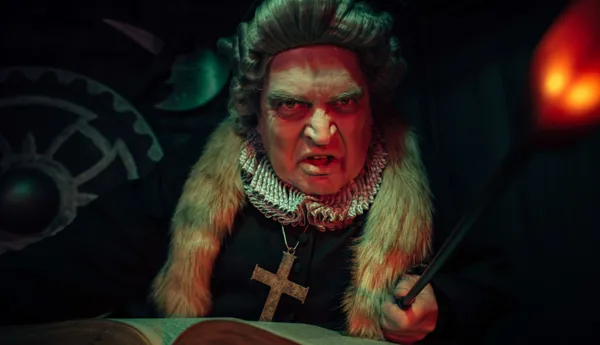 The Alton Towers Dungeon
As Scarefest descends on the Towers, enter The Alton Towers Dungeon for a little less laughing… and a lot more SCREAMING! Will you be found guilty by the Bishop of Stafford, survive a visit to the Plague Doctor and make it out of The Witch of Burslem's Cottage? Enter The Alton Towers Dungeon this Halloween, as we celebrate the most hideously horrible time of year with your delightful peasant screams… If you dare!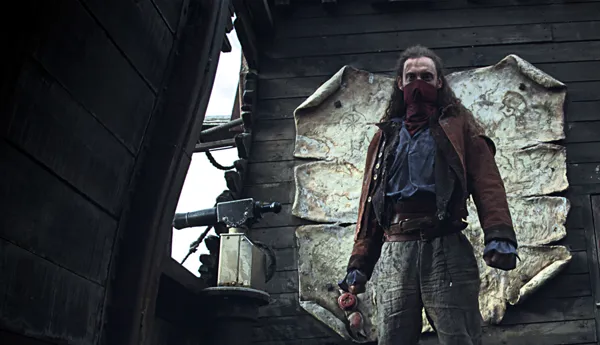 Darkest Depths
Get ready for a terrifying new adventure aboard 'The Mutiny', a notoriously spine-chilling ghost ship. You'll truly earn your golden Piece of Eight by venturing into the darkest depths, avoiding the hazardous calls of the treacherous Sirens, dodging the swords of terrifyingly ghoulish pirate mutineers and coming face to face with the Kraken – the legendary monster of the seas!
Fantabulous overnight stay
On the doorstep of the Theme Park
Guaranteed Theme Park entry when you add tickets to your package
Already purchased admission? Add our Halloween attractions onto your visit including the brand new Trick O' Treat Town
Valid Theme Park pre-book required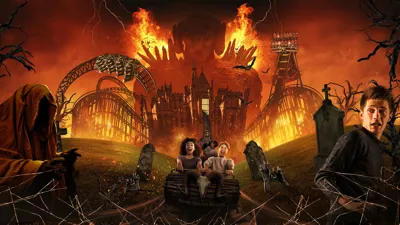 Spine-tingling Terror
Brave enough to ride our head-spinning, hair-raising coasters in total darkness? Bold enough to tiptoe through our Dungeon in the dark? Mad enough for our multi award-winning terrifying mazes? Horrifying creatures beckon in them – can you escape?
Garden Lights Walk: Whispering Souls
The gardens have steep and rocky areas, please keep to the paths at all times. Some areas are unsuitable for pushchairs, wheelchairs and those with reduced mobility.