Scarefest
Halloween Spooktacular
As the nights get shorter, Scarefest beckons. On October and November's spookiest dates, tiptoe into Alton Towers Resort for all sorts of creepy scares, shocks and thrills.
Families can brave our spook-tacular Halloween shows and enjoy the gardens at night like never before; daring souls can face our hair-raising rides in the dark, plus a truly terrifying new outdoor scare maze. Expect spines to be tingled.
9th - 11th October, 16th October - 1st November 2020
Passes from £38 per person
For the brave, add the Alton Towers Dungeon & Darkest Depths onto your escape - scary fun for those aged 10+
Spooktacular family fun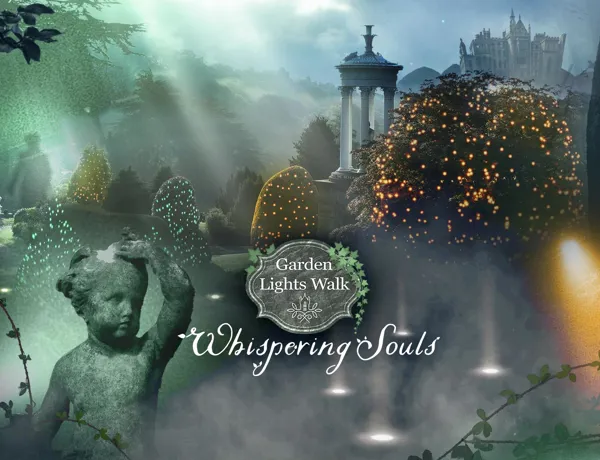 Garden Lights Walk: Whispering Souls
This Scarefest come to Alton Towers Resort and enjoy the Gardens as never before and witness them come to life in a whole new spooktacular…LIGHT! With luscious stretching lawns, vibrant beds and conservatory areas, Alton Towers Resort Gardens are well worth a visit in the daylight but wait till darkness falls and get ready to take the most otherworldly stroll of your life, but beware! A mysterious energy runs through the Gardens' water; around here people say it brings lost souls back from the dead for all Hallows' Eve… hear that whisper? Who knows you might have phant…astical company on the way!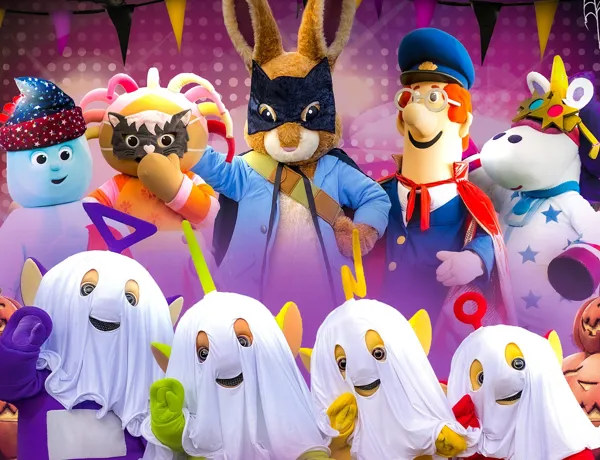 CBeebies Land Monster Ball
Dress up in your favourite costume and join some of the CBeebies characters live in Big Fun ShowTime as they dance, play games and learn all about spooky things! Featuring Bing, Ubercorn, Peter Rabbit and many more of your favourite CBeebies friends!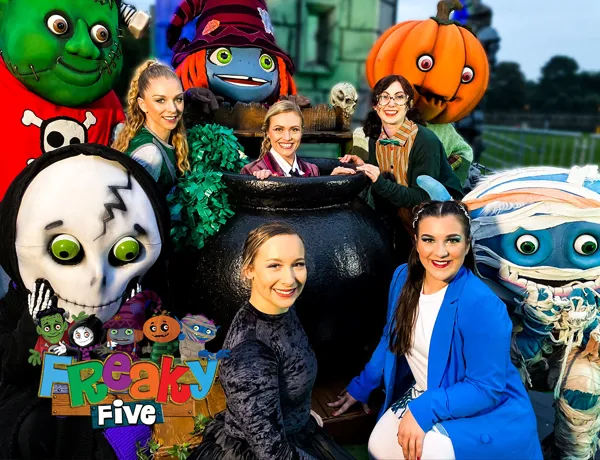 Freaky Fun Zone!
Ready to get spook-alicious? Join our five super-freaky Halloween characters in their mind-blowingly multi-coloured playground on the front lawns. Enjoy spook-tacular shows, meet and greets, photo opportunities and more! Join Patch's Halloween party (it's bigger and better than ever!) and hear ghostly tales from spooky Skelvin. Then help Gretyl make her magic spells and discover everything Phil and Franklin learnt at Ghoul School. So much fun, it's scary!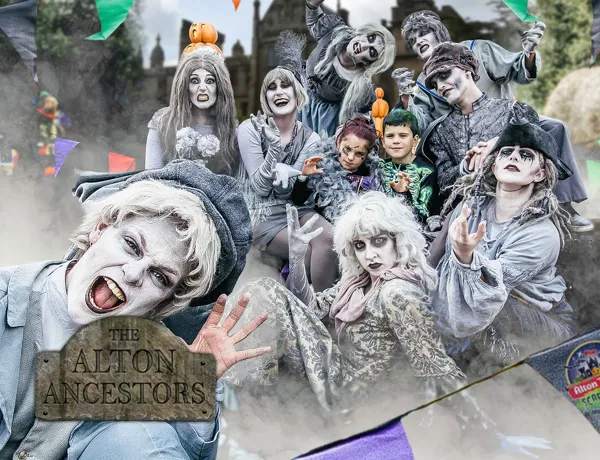 The Alton Ancestors
Hear that scraping sound? It's gravestones being moved – the Alton Ancestors are back from the dead and in their favourite haunts. Standing still is not an option so celebrate Halloween by learning their dance moves and joining in!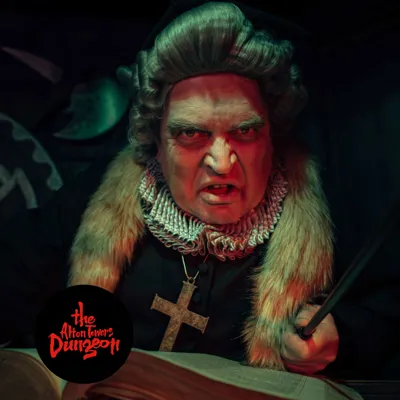 The Alton Towers Dungeon
As Scarefest descends on the Towers, enter The Alton Towers Dungeon for a little less laughing… and a lot more SCREAMING! Will you be found guilty by the Bishop of Stafford, survive a visit to the Plague Doctor and make it out of The Witch of Burslem's Cottage? Enter The Alton Towers Dungeon this Halloween, as we celebrate the most hideously horrible time of year with your delightful peasant screams… If you dare!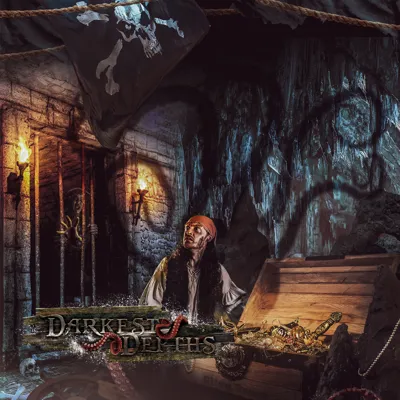 Darkest Depths
Enjoy some extra-spooky swashbuckling aboard 'The Mutiny', a notoriously spine-chilling ghost ship. You'll truly earn your golden Piece of Eight by venturing into the darkest depths, avoiding the hazardous calls of the treacherous Sirens, dodging the swords of terrifyingly ghoulish pirate mutineers and coming face to face with the Kraken – the legendary monster of the seas!
Add Darkest Depths onto your Theme Park entry when you pre-book.
The Alton Towers Dungeon & Darkest Depths are suitable for guests aged 10+. Additional charge applies. All guests are required to wear a face mask in our scare mazes & the Alton Towers Dungeon.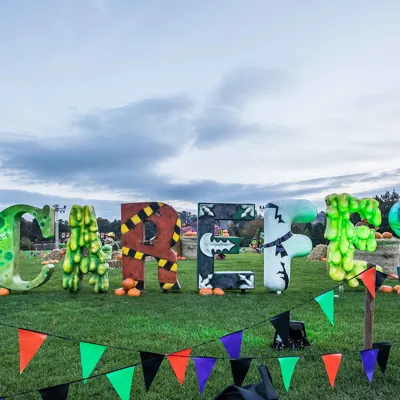 Rides at Dusk
With rides open until late, experience some of your favourite CBeebies Land and family attractions when the sky gets a little darker!
Please be advised:
The Theme Park is required to be clear of all visitors by 10pm in line with Government instruction. Our attraction queue lines will begin to close from 8.30pm.  This time may change depending on demand for individual rides.  Latest information will be posted on the Alton Towers App and digital signage around the Park.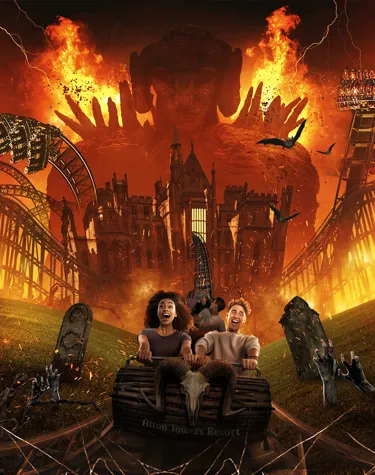 Spine-tingling Terror
Brave enough to ride our head-spinning, hair-raising coasters in total darkness? Bold enough to tiptoe through our Dungeon in the dark? Mad enough for our horrifying, terrifying mazes? Two have already won awards – and a third brand new outdoor maze beckons – can you escape?
Know Before You Go
Face masks
All guests must wear a suitable facemask throughout their time in the scare mazes. All maze actors will wear themed face coverings.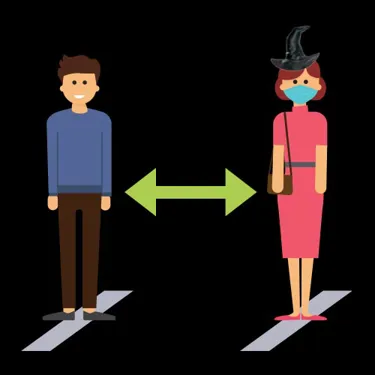 Social distancing
Adequate spacing will be given between individual households at the beginning of each scare maze. All guests need to maintain a safe distance whilst travelling throughout the attraction.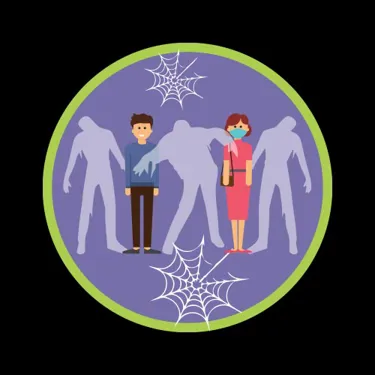 Spooks & Frights
New techniques and guests' interactions will be in place in all scare mazes to keep guests and actors safe throughout the experience.
Touching
Touching of actors, other guests and any props is strictly forbidden throughout the scare mazes. Our actors will not touch you, please respect their safety.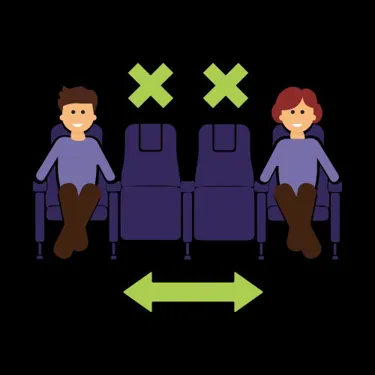 Shows
Social distancing for live shows and entertainment for both guests and performers.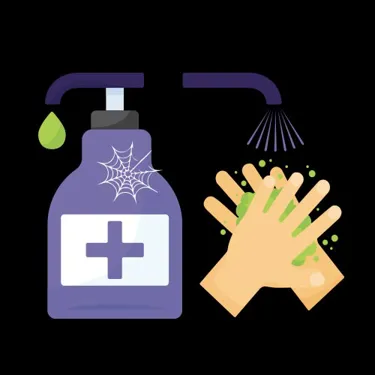 Hand Sanitiser
Guests will be asked to sanitise their hands before entering the scare mazes. Hand sanitiser is available for guests to use in all Scarefest entertainment areas as it is throughout Resort.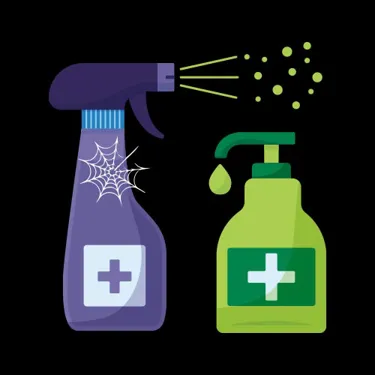 Enhanced Cleaning
Enhanced cleaning will take place throughout the day in all the mazes as it is throughout Resort.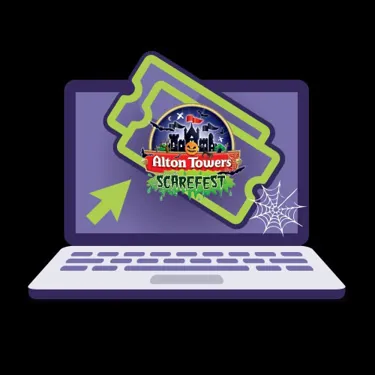 Pre-book tickets
Pre-book online to guarantee entry.
Temperature Checks
Guest participation in temperature check prior to entry
If you have symptoms, do not travel
Should you start displaying any of the symptoms associated with COVID-19 – a high temperature, a new persistent cough, a loss or change to your sense of smell or taste - please refrain from visiting.…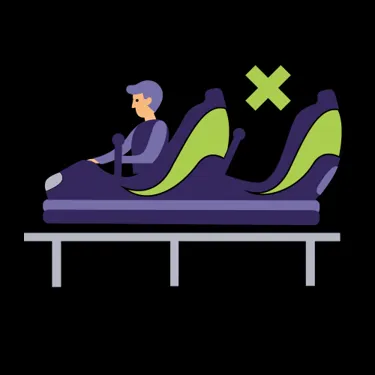 Queue Times
In line with Government instruction and to clear the Theme Park by 10pm, attraction queue lines will begin to close from 8.30pm. Timings may change. Latest information will be posted on the App.
Garden Lights Walk: Whispering Souls
The gardens have steep and rocky areas, please keep to the paths at all times. Some areas are unsuitable for pushchairs, wheelchairs and those with reduced mobility.