Festive Breaks
If Christmas leaves you needing time to unwind, add some laughs, giggles and squeaks of delight at Alton Towers Resort.
Join in the festive fun at Alton Towers Resort, packed full of laughter, magical memories and delight, when you take time to unwind with our fantastical Festive Breaks.  
For a post-Christmas getaway, nothing's as awesome as Alton Towers Resort! Experience a special selection of fantabulous family rides and enchanting attractions, including the UK's only CBeebies Land where families can make spectacular memories and meet some of their favourite CBeebies friends! You can jump into our splashtastic Waterpark and tee off for a round of Extraordinary Golf! Plus enjoy a host of seasonal entertainment, including our New for 2023 - Pantomime and delicious food!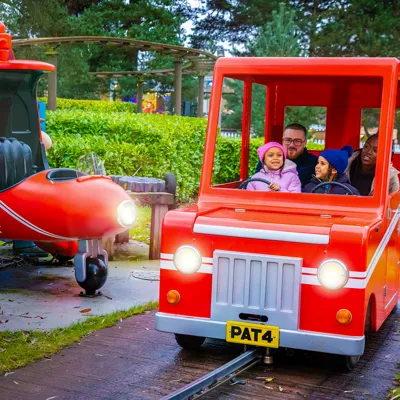 Your package includes
1 Day Entry to the Theme Park with a selection of family rides and attractions.
All-new traditional panto
An overnight stay in one of our fabulously themed hotels.
A delicious buffet breakfast
Entry to the wacky Caribbean themed Waterpark
9 holes of crazy, zany Extraordinary Golf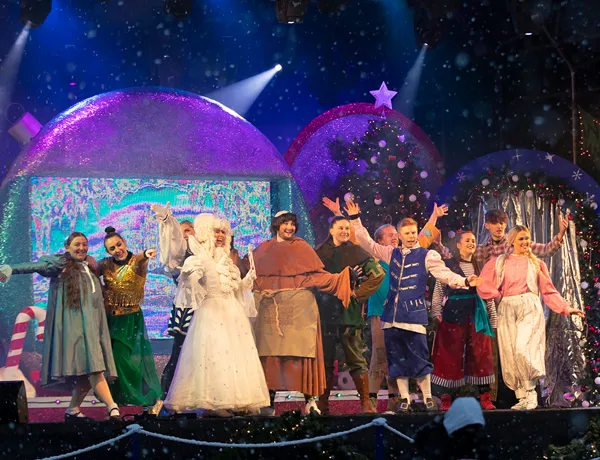 Pantomime
Immerse yourself in the laughter and cheer of the all-new traditional panto, beloved characters will come to life on stage, spreading laughter and joy, but beware the mischievous villains as the next chapter of your enchanting story unfolds before your eyes.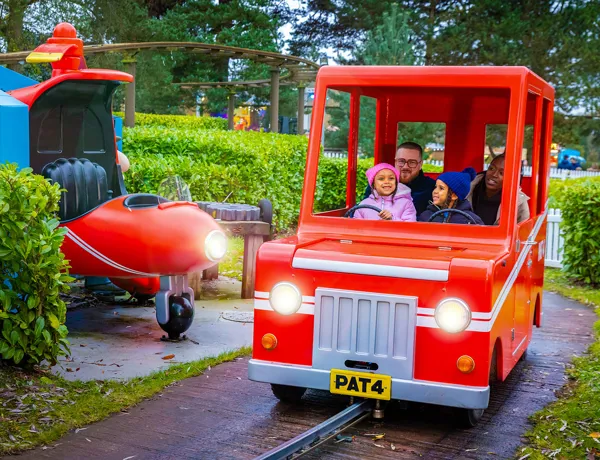 CBeebies Land at Christmas
Explore the UK's only CBeebies Land this Christmas and experience a whole host of show-stopping live entertainment, including a new for 2023 CBeebies Land Christmas Show. Alongside this, your little ones will jump for joy as they get to meet some of their favourite CBeebies friends and enjoy a range of fantastical CBeebies rides & attractions!
A Very Merry Mutiny Bay
Set sail to Mutiny Bay this Christmas, the home of budding buccaneers. Whether it's taking on the challenge of the perilous high seas aboard Heave Ho! or hopping aboard a barrel on Marauder's Mayhem, you'll have tonnes of festive fun! Take a plunge into the ocean and get up close with an array of exciting sea creatures in Sharkbait Reef by SEA LIFE.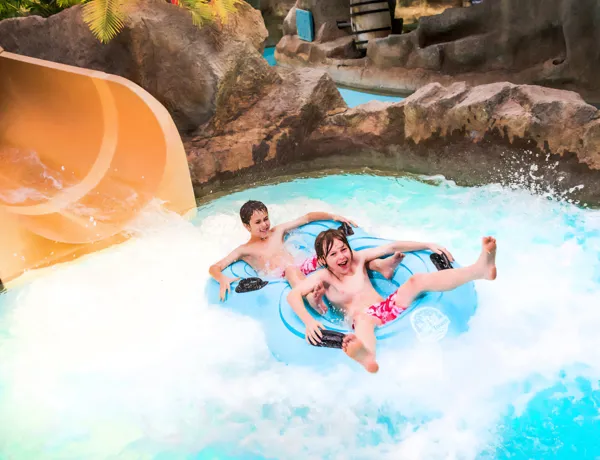 Waterpark
Dive into snow inspired aquatic fun, splashtastic giggles are guaranteed at Alton Towers Waterpark.
Our Accommodation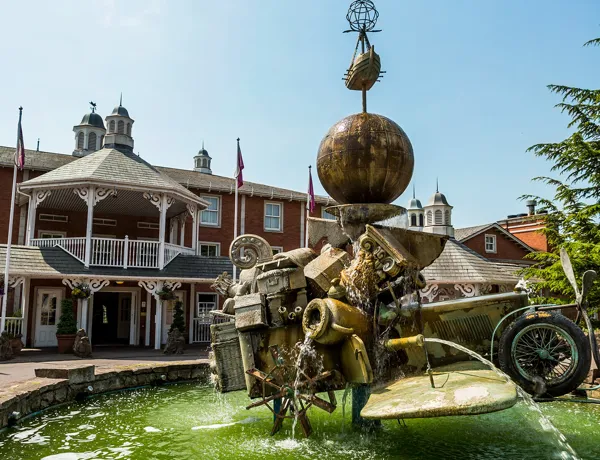 Alton Towers Hotel
This unique hotel is themed around the incredible explorer Sir Algenon, who has made the Alton Towers Hotel his home.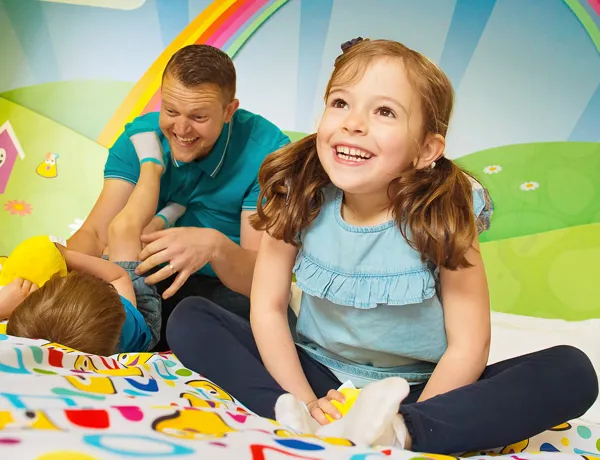 CBeebies Land Hotel
Step inside the rainbow and straight into the colourful world of the UK's only CBeebies Land Hotel, all uniquely designed for young families.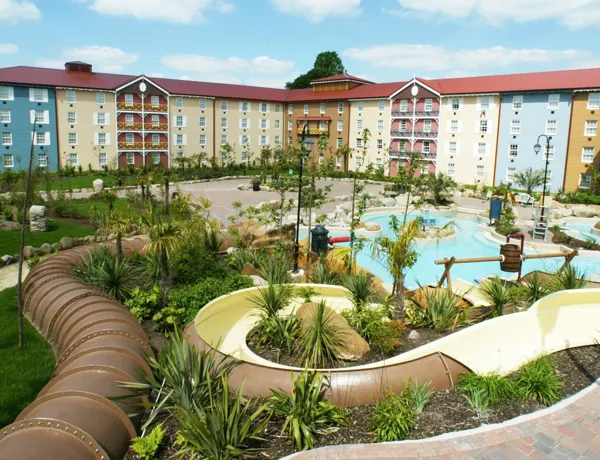 Splash Landings Hotel
For a hotel with fun at its heart, check in to the wonderfully wacky Splash Landings Hotel. There's tonnes of fun to be had, including a fabulous disco hosted by the amazing Calypso Crew.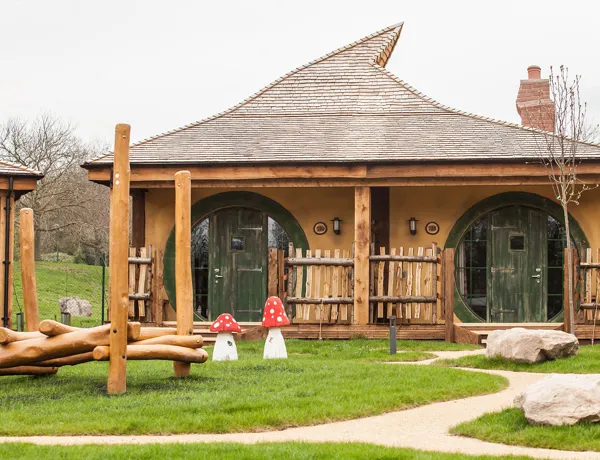 Woodland Lodges
Enjoy an enchanting short break in one of our log cabins, designed for young families and groups of friends. The Enchanted Village offers a comfy and quirky option for your escape.
Your Festive Breaks package will include 1-day access to the Theme Park. Also included is 1 session access to the Alton Towers Waterpark.  
Please note: Guests will be required to reserve dinner and breakfast times, Waterpark entry timeslot and Panto timeslot as part of their pre-arrival process. Information will be sent via email closer to arrival date.  
Please note: the full Alton Towers Theme Park is closed during this time, and there will only be access to a selection of rides and attractions. Open rides are subject to availability and will be weather permitting. Resort benefits, extras and activities are subject to change and availability. This offer cannot be used in conjunction with any other offer, discount promotion, reward or loyalty program.