11th September – 3rd October 2021
Day Passes from £34 per person
Aimed at families & thrill seekers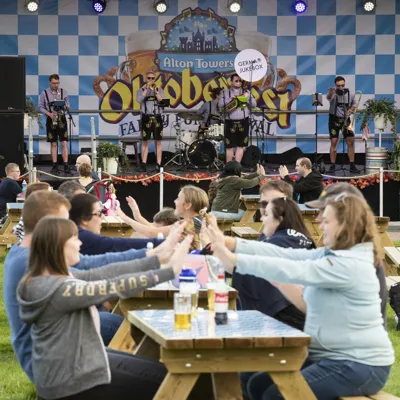 Oktoberfest is back!
This Autumn get ready for Alton Towers Oktoberfest where you'll be in for more than one treat! You'll have the chance to ride thrillful world-class rollercoasters and fantabulous family faves, enjoy an awesome choice of oomptastic themed entertainment for all ages and try some utterly delicious food! All in a cheerful, family-friendly atmosphere … with a German twist! Don't miss out!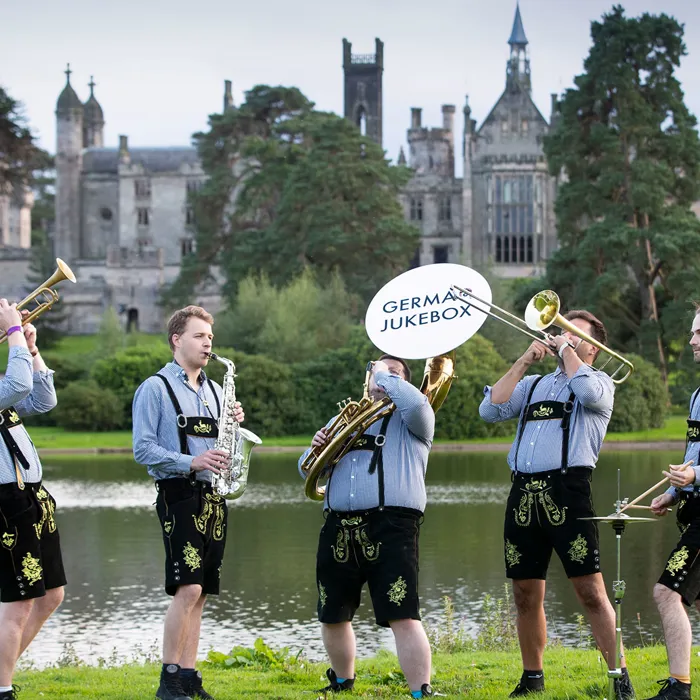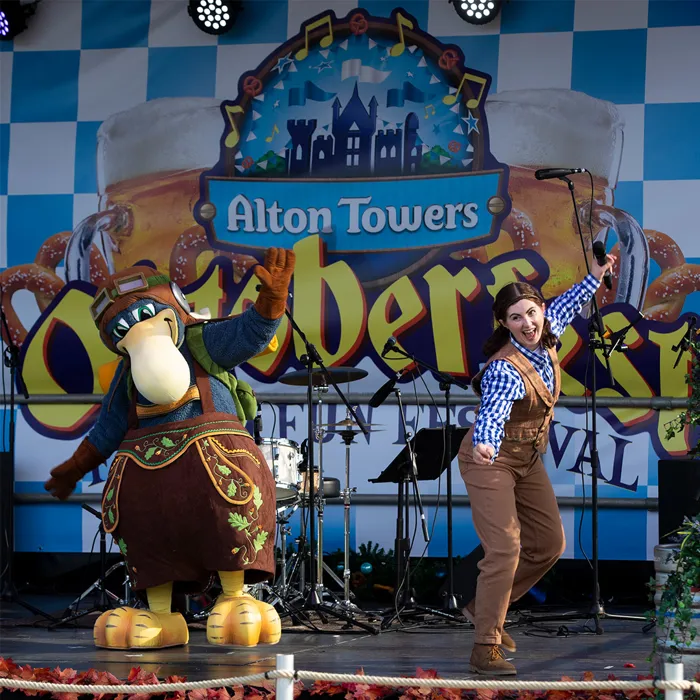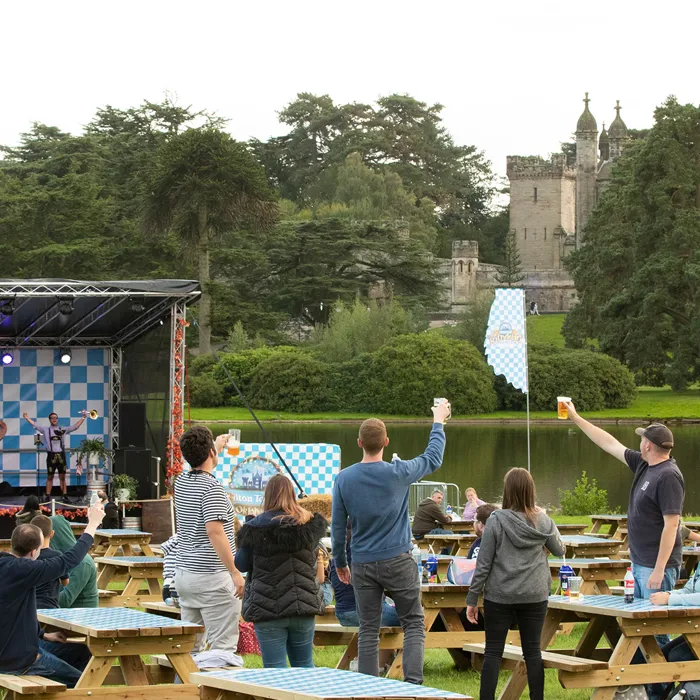 Entertainment
This year Oktoberfest is bigger and better than ever!
Within the Oktoberfest area extending from the Theme Park front lawns to the whole of Mutiny Bay, there will be two different stages offering a wide range of oomptastic themed entertainment from 1pm every day!
The Theme Park front lawns will be transformed into a Bavarian-themed venue, complete with lederhosen-clad hosts and our very own oompah band, German Juke Box! It will offer the perfect setting for families and friends looking to explore new delicious dishes and live outdoor entertainment in a lively, family-friendly atmosphere. ​
For those looking for a more laidback Bavarian experience the new Bierkeller located in Mutiny Bay's Courtyard will be the perfect place to relax and unwind while singing along to German tunes and sampling authentic German biers.
And families be on the lookout! There's plenty of lovely, friendly characters roaming the area too! Endless fun and giggles! ​
Guests will be able to enjoy Oktoberfest's atmosphere and entertainment within the price of a theme park ticket. Pre-booking your ticket or short break in advance is essential.
Food & Drink
Get ready to take an oomptastic trip through typical Bavarian flavours at Alton Towers Oktoberfest! We've got it all from a delish selection of traditional wursts with pretzel bread, to mouth-watering hog roast sandwiches and new for this year, a selection of street food including German meatballs!
During Oktoberfest you will also have the chance to sample authentic German biers, so make sure you pay a visit to our Bierkeller in Mutiny Bay!
All of this and more awaits on the day, don't miss out!
Book now
Pre-booking your entry is essential
Under 3's go free to the Theme Park
Rainy Day Guarantee - get a free return visit
Fantabulous overnight stay
On the doorstep of the Theme Park
Guaranteed Theme Park entry when you add tickets to your package