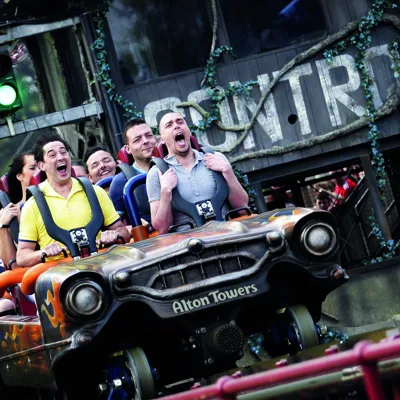 Theme park
With over 40 rides and attractions, including world-class rollercoasters, there's something for everyone to enjoy a thrilliant day out! Verify your student status to gain access to the Alton Towers Resort education store and get £20 student tickets. For instant access to this discount simply register and verify your student status with Student Beans. It's free!
Get discounted entry to Alton Towers Theme Park with Student Beans and experience over 40 rides, attractions and world-beating rollercoasters! 
This offer is available exclusively for students who have registered with Student Beans.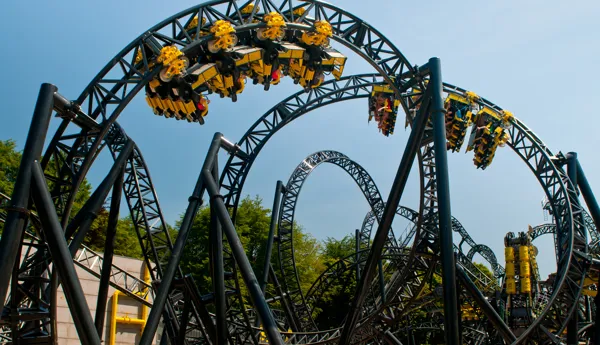 The Smiler
Steel yourself for eye-popping, jaw-dropping, brain-bending action on the world's first-ever 14-loop rollercoaster! With a track length three times as long as Oblivion, you'll twist and turn and fly and curve, braving 4.5G as you hit a heart-pounding top speed of 85kph and endure a series of blinding lights and optical illusions that will have you questioning your own sanity!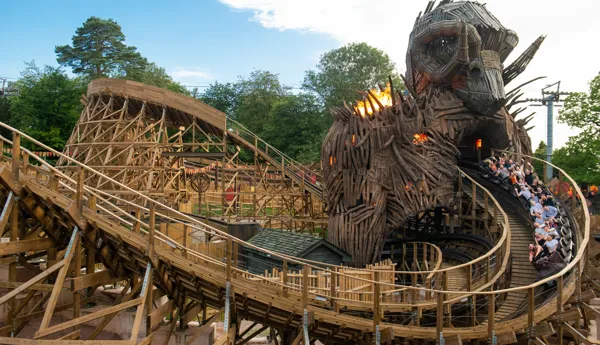 Wicker Man
Are you bold enough for a truly immersive, mind-bending experience that combines classic wooden coaster tech with ultra-modern special effects? Then journey forth into the ancient world of the Beornen, primitive natives who spurn strangers but love fire. Join the 'Chosen Ones' and begin an adventure that will have you hurtling into a six-storey high Wicker Man effigy, just as it bursts sensationally into flames. Consider yourself warned – thrills do not get more intense!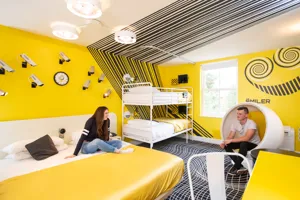 Stay for days!
Turn your day visit into the ultimate short break at Alton Towers Resort! Stay in one of our 5 fantastically themed accommodations including some fun themed rooms! We also have a Wacky Waterpark, a wild Extraordinary Golf experience, and so much more!
Book now