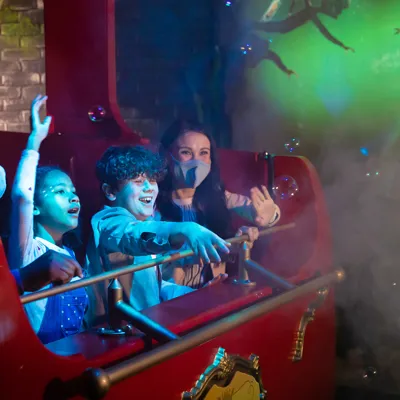 Perks of Theme Park Annual Pass
Enjoy all the excitement of Alton Towers Resort for 12 months! Visit as many times as you like (with some dates excluded). The Theme Park is open from March until November every year and our brand new Gold Pass allows you entry to our fantastic events and entertainment line-up including Oktoberfest, Mardi Gras or fan favourite and spooktacular Scarefest!
Your Theme Park membership includes:
Access to more than 40 rides and attractions, time and time again.
Free standard car parking
Unmissable discounts on overnight stays
Exclusive access to special offers and news
Pre-booking Passholder Tickets
All Annual Passholders will need to pre-book tickets before heading to Alton Towers Resort. This is to ensure we are managing the capacity at the Resort and keeping our guests safe. 
You can pre-book your tickets now using the link below.
Book now
Valid entry for 12 months (excludes 20 peak 2021 dates*)
Free Car Parking

Gold Pass Benefits

Digital Membership Pass
Free Standard Car Parking
3 £15 Bring a Friend Vouchers
Up to 20% off retail, food & beverages
Discounted Extra Day ticket for just £15
Discount on Fastrack - £5 voucher
Save up to 20% off Short Breaks
20% off the Alton Towers Dungeon
20% off the Alton Towers Spa
20% off Waterpark Admission
*The Alton Towers Resort Gold Pass excludes 20 dates. 2021 exclusion dates are 13th & 14th February, 2nd, 3rd, 4th & 5th April, 1st, 2nd, 3rd, 29th, 30th & 31st May, 28th, 29th & 30th August, 30th & 31st October & 5th, 6th & 7th November. 2022 exclusion dates are 12th & 13th February, 15th, 16th & 17th April, 1st & 2nd May, 2nd, 3rd, 4th & 5th June, 28th & 29th August, 29th, 30th & 31st October & 4th, 5th & 6th November. Pass excludes access to paid events.
Passholder Hub
Find the latest offers and discounts exclusively for Alton Towers Annual Passholders!
Frequently Asked Questions
Our best value ticket prices are only available online, via the Alton Towers website.
We need to cater for a lot of cars everyday at Alton Towers Resort. Therefore, we can't provide separate car parking for Pass holders.
We took on board your feedback and wanted to ensure we are offering the very best value for money as well as ensuring we remain aligned with our other Merlin attractions too.  An Annual Pass gives you the ultimate flexibility to visit the park throughout the year and at the time of year that suits you best - subject to outlined exclusion dates.
All our Annual Passes are valid from the date of issue for 12 months.