Enjoy a midweek splash
Mid-week splashtastic stays are our best value hotel and waterpark packages. So come along and discover our Caribbean themed waterpark which boasts loads of fantastic interactive water features, offering bucket loads of fun for the whole family. Paddle, slide and play in the Little Leak area, our bright shallow pool is full of fun and games, just for the little ones!
And for endless fun & play choose the UK's only CBeebies Land Hotel! Uniquely designed for young families, the CBeebies Land Hotel is bursting with music, stories and adventures that will delight your little ones!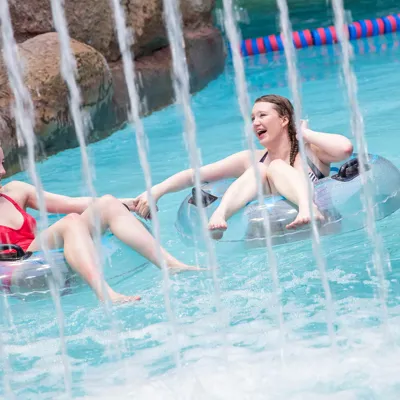 Your package includes
1 day Waterpark

Enjoy an overnight stay in CBeebies Land Hotel, Alton Towers Hotel or Enchanted Village Woodland Lodges

9 holes of Extraordinary Golf

Fabulous evening entertainment
A scrumptious breakfast awaits.
CBeebies Land Hotel
Step inside the rainbow and straight into the colourful world of the UK's only CBeebies Land Hotel, all uniquely designed for young families.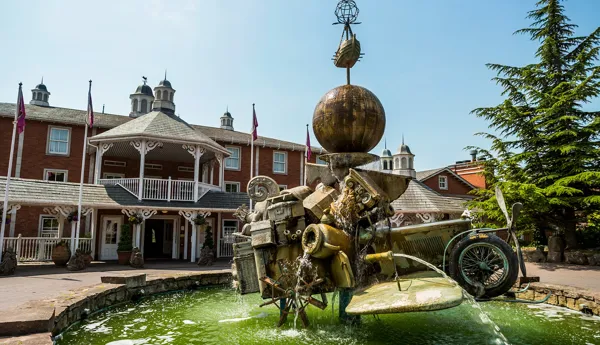 Alton Towers Hotel
This unique hotel is themed around the incredible explorer Sir Algenon, who has made the Alton Towers Hotel his home.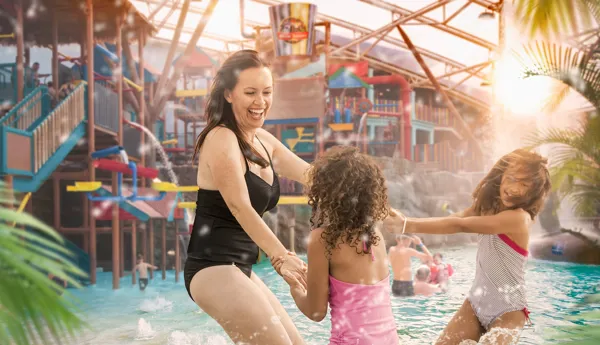 Alton Towers Waterpark
Our Waterpark boasts loads of fantastic interactive water features, from lazy rivers to the sensational speed of the Master Blaster water coaster.
Terms and Conditions
Terms and conditions apply. Breakfast is included with all packages unless stated otherwise at the time of booking. Offers excludes the Splash Landings Hotel, Enchanted Village Woodland Lodges and Enchanted Village Luxury Treehouses. Theme Park tickets are not included in your package and if you wish to add on any Theme Park tickets please check opening dates and times. Please note: additional charges apply for upgrades. Room prices vary and are subject to change. All rooms are subject to availability at time of booking. Stay, Splash & Play packages are available on selected midweek, off-peak dates. Resort benefits, extras and activities are subject to change and availability. Event subject to change and availability.