Premium Resort
Luxury Treehouses
Nestled in the beautiful surroundings of the Enchanted Village, experience our luxury Treehouses for an extra special short break.
Treat yourself to a spectacular Treehouse
Have a short break you'll remember forever by experiencing the many pleasures of our luxurious Treehouses. Nestled amid the beguiling charm of our Enchanted Village, our Treehouses provide elegant serenity – there's nowhere better to celebrate a special occasion with family and friends.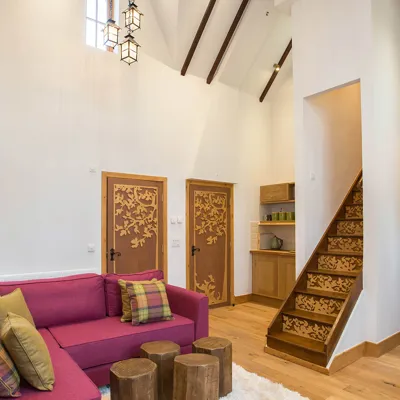 Experience our private Treehouse hideaway
For the ultimate tree-based short break, head for one of our five exceptional treehouses. Every one sleeps up to eight people in unique and opulent style, with each of the four bedrooms fitted out with a TV and glorious views over the Enchanted Forest.
From your very first moment with a Costa coffee on us when you arrive, the Treehouse experience is strictly limited-edition. Each Treehouse features a Kitchenette with a fridge, kettle, toaster, microwave and dishwasher. Or if you are avoiding the Kitchen, make the most of our exclusive takeaway service. Afterwards, kick back in the lounge with its 50" TV and games console, or wander outside onto your private decking space with a glass in hand, ready for the hot tub.
Private Treehouse Hideaway
Come the evening, you have fabulous options. Do you head to one of our hotels for some awesome family entertainment? Or, instead, do you sink back in your hot tub, looking across the stunning woodland? Decisions, decisions.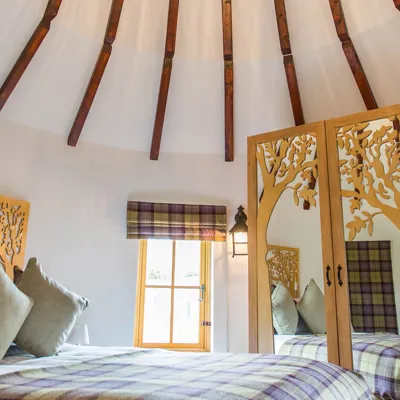 Your package includes
An unforgettable overnight stay
A Full English breakfast buffet
Fantabulous evening entertainment
A 9-hole round of Extraordinary Golf

VIP luxury: private hot tub, room service, complimentary treehouse Fastrack and VIP parking
The Crooked Spoon
Breakfast and dinner are served in this quirky restaurant with a delicious menu on offer. Choose home-cooked favourites and unusual alternatives, as well as a three-course kids menu. Whilst there, keep an eye out for the Enchanted Village's mischievous little folk on the gallery wall!
Guests in our luxury treehouse hotel suites can take advantage of an exclusive in-resort takeaway service. Enjoy a night in with with delicious food, delivered to your doorstep. Just place your order using our QR code menu.
If you fancy whipping up a quick and easy snack or meal, each treehouse has a fully equipped kitchenette for your convenience. With a kettle, toaster, microwave and dishwasher, you can make yourself at home on your luxury short break.
Stayed at this glorious little cottages and felt like I was in a fairytale! So much effort has gone into the area to make it feel magical! There's even a huge tree filled with lights that I told was the fairies in the enchanted tree!
There's more than just a Theme Park...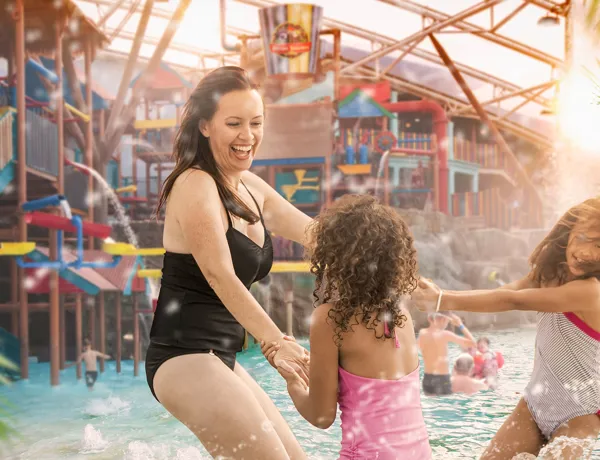 Alton Towers Waterpark
Our Waterpark boasts loads of fantastic interactive water features, from lazy rivers to the sensational speed of the Master Blaster water coaster.
Extraordinary Golf
Our crazy golf course is beyond crazy, it's extraordinary!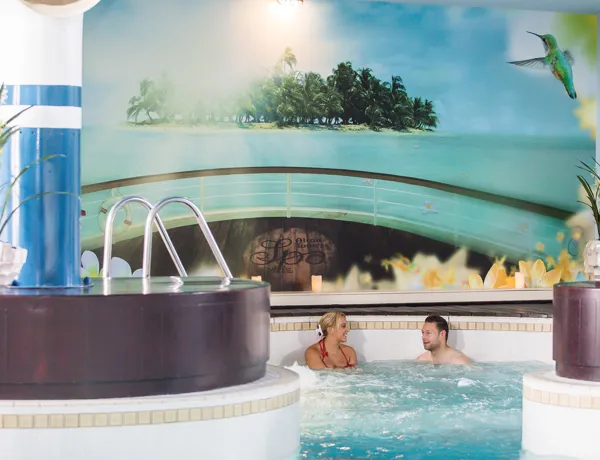 Alton Towers Spa
Spoil yourself with our exclusive range of signature therapies and experience unique treatments for ultimate relaxation.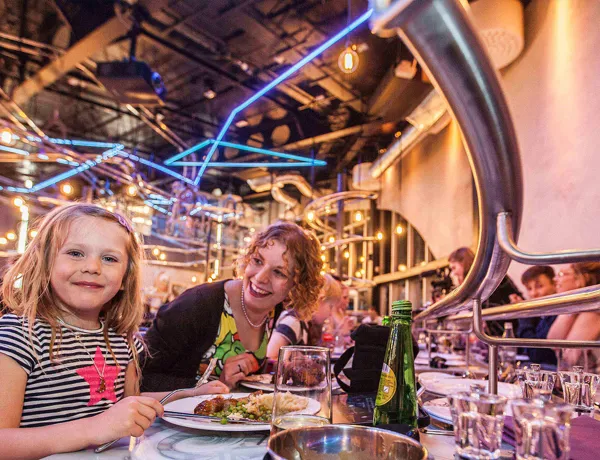 Rollercoaster Restaurant
Rollercoaster Restaurant is set below a vast rollercoaster track, where you can watch as orders tackle two gravity defying loop-the-loops before dropping 8 metres