Restaurants & Shops
We have a selection of amazingly themed restaurants across the Resort. Reserve your table in advance to guarantee availability and if you have any allergies or intolerances please let the restaurant know when making your reservation
We recommend booking your breakfast and dinner reservations in advance to secure your preferred dining time - our most popular times will be fully booked in advance of your stay.
In addition, please book breakfast in the Hotel you are staying in (for example, if you are staying in Splash Landings Hotel please book your breakfast at Flambo's restaurant)
If you have booked a Santa Sleepover Overnight Stay you will receive an email when your breakfast and dinner table reservations have been opened- Keep an eye on your inbox.
Our Restaurants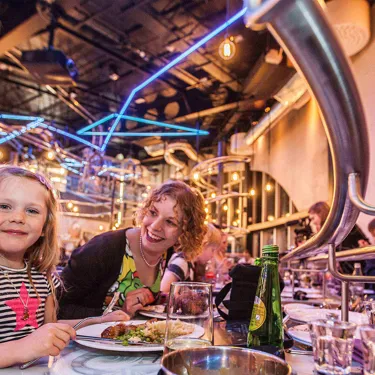 Rollercoaster Restaurant
The Rollercoaster Restaurant is set below a vast rollercoaster track where diners can watch as their order tackles two gravity defying loop-the-loops before dropping to their table.
Find out more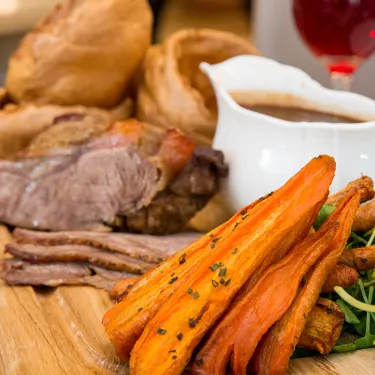 Secret Garden Restaurant
Located on the ground floor of Alton Towers Hotel, Secret Garden Restaurant provides an eclectic mix of British and international dishes served in the beautiful surroundings of our brasserie-style…
Find out more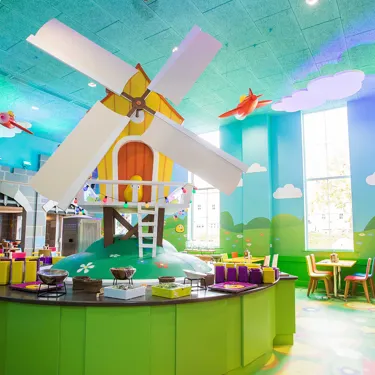 The Windmill Restaurant
Enjoy a family meal in The Windmill Restaurant. Choose from a range of delicious dishes, such as our stacked burger, pasta options and kids meals.
Find out more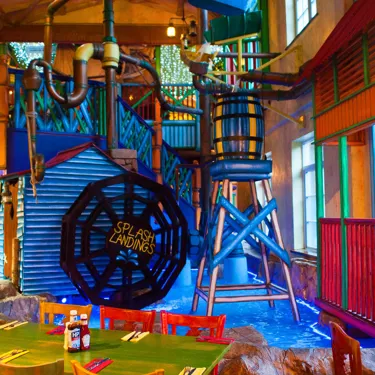 Flambo's Jambo
Refuel after a busy day in the Theme Park at Flambo's Jambo, whilst enjoying wonderful views over our wacky Waterpark.
Find out more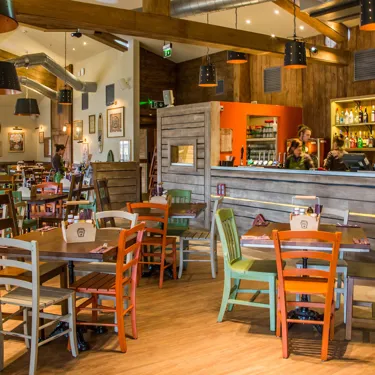 The Crooked Spoon
Breakfast, lunch and dinner are served in this quirky restaurant with a delicious yet unusual menu on offer.
Find out more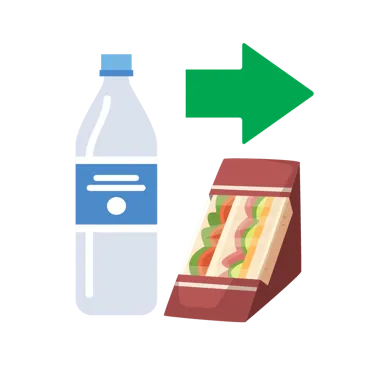 In Room Dining
We've introduced in room dining if you would prefer to dine in your room
All menus and restaurant information is subject to availability and change.
Bars & Snacks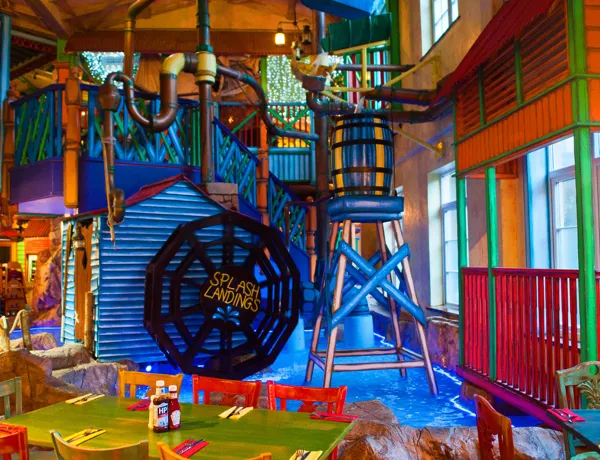 Ma Garrita's Bar
Soak up the Caribbean hospitality at Ma Garrita's bar. With wines and beers, delicious fruit juices, frozen delights and delicious Caribbean cocktails suitable for all ages, there's something for the whole family to enjoy. At night, the Calypso Crew turn the bar into the ultimate Caribbean party venue, with games, activities and an exciting disco to give you a fun-filled night you will never forget.
Dragons Bar & The Atrium
Our fabulous bar is an ideal location to enjoy a leisurely drink or coffee. We can provide waiter service to your table while you are enjoying our fantastic entertainment. Just to let you know, bars in the Alton Towers Hotel are now cashless! Payments can be made via room charge, Apple Pay, Android Pay, Contactless & all major Credit/Debit cards.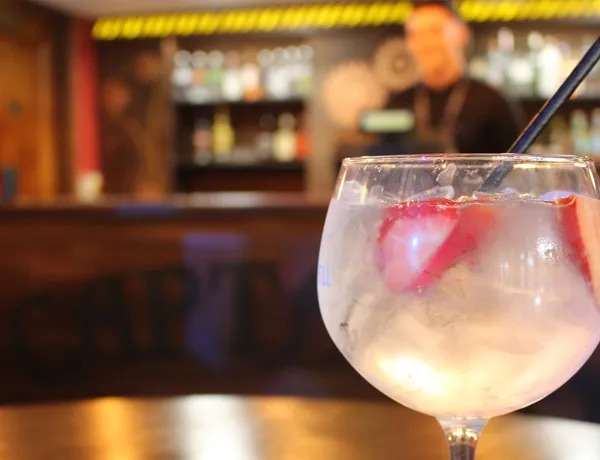 Captains Bar
Enjoy a fabulous choice of gins collected from around the world by Sir Algenon himself!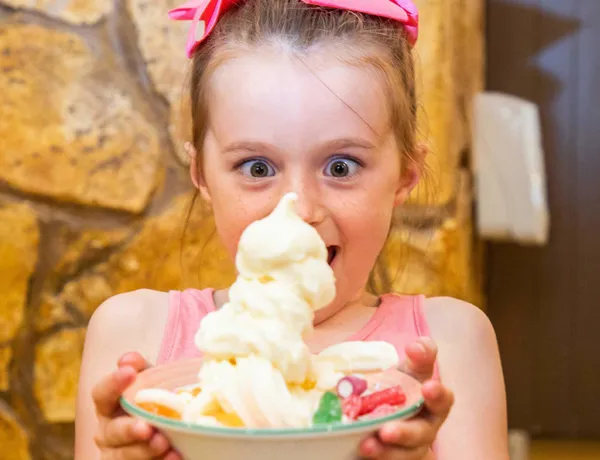 Ice Cream Shack
Ice Cream Shack- Enjoy a sandwich meal deal which includes your choice of sandwich, fruit and drink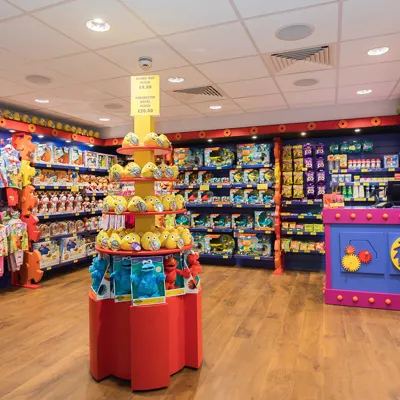 Our Shops
Our Accommodation shops feature our top merchandise from our Theme Park.