The Curse at Alton Manor
New for 2023 New for 2023!
The Curse at Alton Manor. A haunting dark ride, taking you on a hair-raising journey through the spectacular twists and turns within the cursed Manor. 
The abandoned Alton Manor, repossessed under mysterious circumstances, invites you inside. Have your wits about you, uncover the story of Emily Alton, and ride deeper into the historic Manor. She just wants to play. 
Book now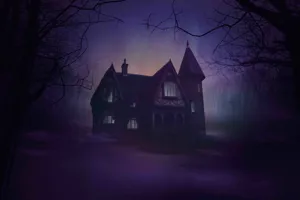 This once-great Manor is up for sale
Repossessed under mysterious circumstances, you the visitors, are now invited inside. Between towering trees in ancient woodland, pass by the many gravestones within Gloomy Wood as you prepare to step into the gothic home, steeped in a dark history. Laid in rest for over a century, its foreboding exterior draws you inside. But be careful, an evil within is now awakening.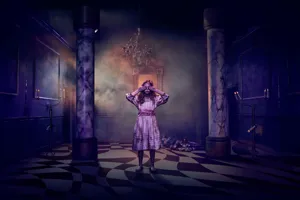 Uncover the story of Emily Alton
Left alone in the attic, with nothing but her doll's house to keep this quiet but curious girl amused. Emily becomes lonely and forgotten, with nothing but the sound of music and laughter of the parties, hosted by her parents to the high of society, echoing through the floors from the grand hall below. Her hatred grew, fuelled by frustration and bitterness. Dark forces began to surround Emily, becoming a vessel for the evil that has seeped into every corner of the Manor.