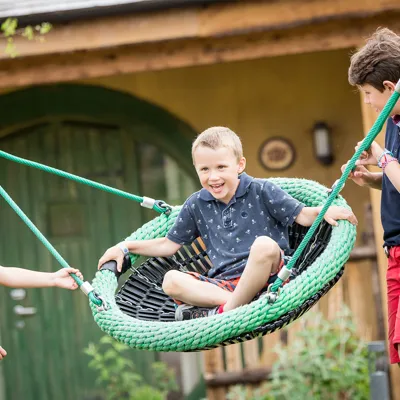 Unbeatable Easter Break Deals
Book online for advance deals when you book your Easter Short Break.
Make Alton Towers Resort your destination for an unforgettable Easter break. Stay overnight in our unique resort accommodation during April 2021 and enjoy a full package of freebies. Don't hold on for a last minute Easter getaway - book now and start planning your adventure!
As part of your short break deal, you'll enjoy:
Free Breakfast

Free Extraordinary Golf

Free Car Parking

And add tickets to visit the iconic Alton Towers theme park.
With all this included in our short break package holidays, there's no better time to escape to another world than the Easter holidays.
Spend the night under the stars in a Stargazing Pod or stay at the CBeebies Hotel, Alton Towers Hotel, Splash Landings Hotel or in an Enchanted Village Woodland Lodge between 8th — 18th April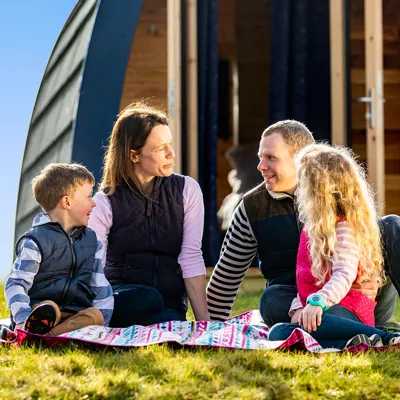 Your Easter Holiday 2021
Our Easter break ideas offer something for everyone. Fun-loving families can maximise the Easter holidays, with hours of fun and hotel entertainment. Thrill-seeking couples, looking to escape over the Easter weekend, won't want to miss the chance to experience our immersive wooden roller coaster, Wicker Man. And there's no better holiday destination for little ones than the UK's only CBeebies Land!   
Your holiday package will include access to over 40 theme park rides and attractions, all day long. Beyond our record-breaking rides, you could add a day in our Waterpark or relax in the Alton Towers Spa. 
In the evening, our hotel entertainment will surprise and delight the whole family.
Meet and greet your favourite CBeebies characters at the colourful CBeebies Land Hotel. Join the Calypso Crew kids club at Splash Landings Hotel. And greet Sir Algenon himself at Alton Towers Hotel.
Explore our accommodation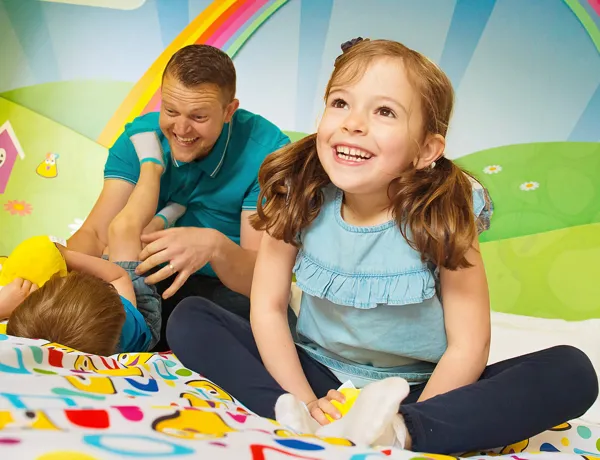 CBeebies Land Hotel
Step inside the rainbow and straight into the colourful world of the UK's only CBeebies Land Hotel, all uniquely designed for young families.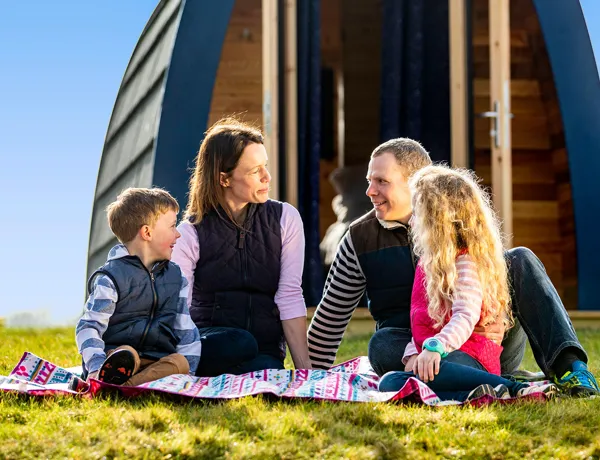 Stargazing Pods
Escape to the great British outdoors on a budget break in the brand new Stargazing Pods at Alton Towers Resort.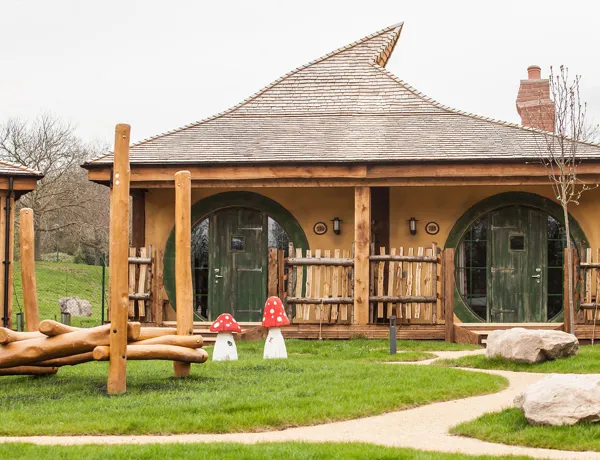 Woodland Lodges
Enjoy an enchanting short break in one of our log cabins, designed for young families and groups of friends. The Enchanted Village offers a comfy and quirky option for your escape.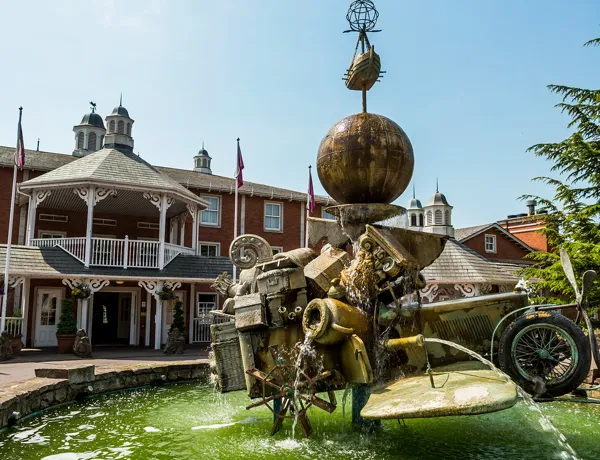 Alton Towers Hotel
This unique hotel is themed around the incredible explorer Sir Algenon, who has made the Alton Towers Hotel his home.