Resort activities
The Alton Towers Dungeon
A hilariously hideous journey through Staffordshire's darkest history. You'll be screaming with laughter whilst being sentenced by the Bishop of Stafford, surviving the plague, enduring the Torturer and making a stop at the Witch of Burslem's cottage… to come face to face with her ghost!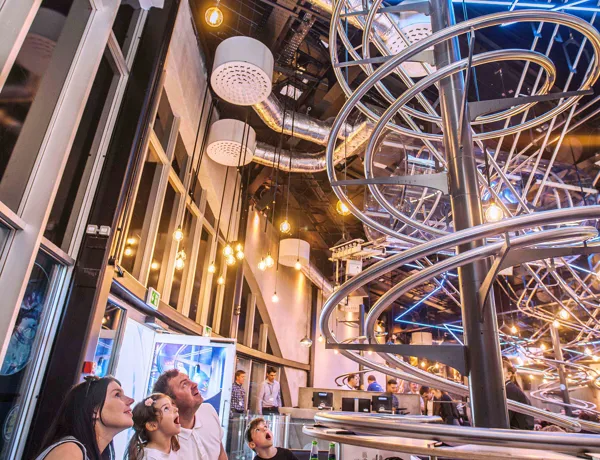 Rollercoaster Restaurant
The UK's first Rollercoaster Restaurant is set below a vast rollercoaster track, where you can watch as orders tackle gravity defying loop-the-loops before dropping to the table.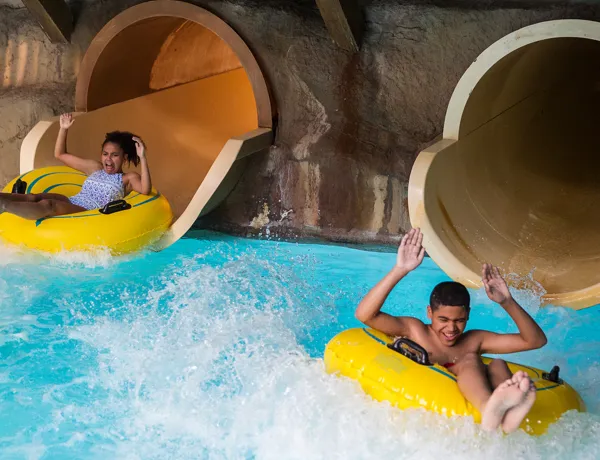 Waterpark
Dive into a wonderful world of water at Britain's Greatest Escape! Start by drifting along lazy rivers, then get drenched by our crazy cannons before steeling yourself to brave the jaw-dropping speed of our awesome Master Blaster water coaster!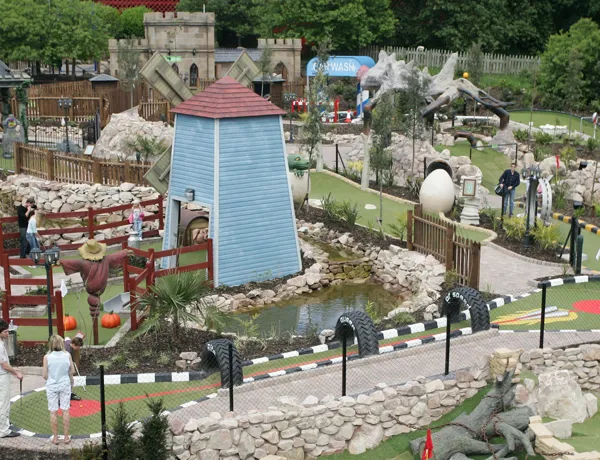 Extraordinary Golf
Players of all ages are welcome to join in the wild and wacky fun. Start or end your day with 9 or 18 holes. If you're a crazy golf pro, you could complete the full course in around an hour. Play just for fun or make it a competition.