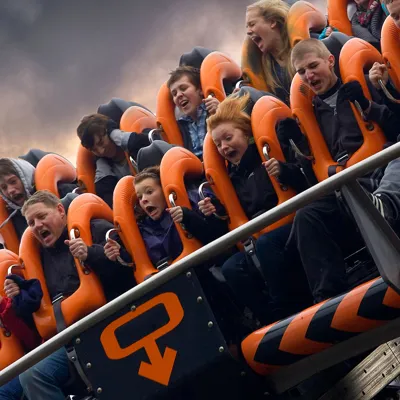 Festival of Thrills
Celebrate the Resort's awesome rollercoasters as they reawaken this spring at the Resort's Festival of Thrills!  With serious speeds and heart-pumping loops, twists and turns, guests can join the chosen ones on Wicker Man, brave Oblivion's iconic vertical drop and enjoy G-forces greater than a space shuttle on the legendary Nemesis.  To heighten the excitement, each of the Resort's big 7 rollercoasters will have its own live music playing out at this adrenalin-inducing event!
Celebrate the Big 7 rollercoasters as they reawaken this spring
Wicker Man
Join the chosen ones on the world's most immersive rollercoaster experience to date, unifying cutting edge special effects with classic wooden coaster technology for the first time! Speed towards the six-storey Wicker Man and feed the flames as he spectacularly ignites when the train bursts through his chest.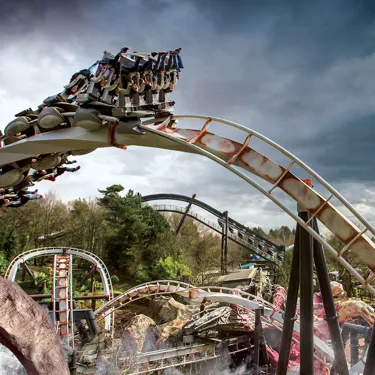 Nemesis
Sit back, it's fright time! Experience 3.5 G-force as you race past the rocks and rivers of Forbidden Valley at 50mph! Ride one of the best rollercoasters in the UK as it corkscrews, spins and loops. Nemesis is, without doubt, one of the most heart-pounding, exciting and exhilarating rides you will ever experience!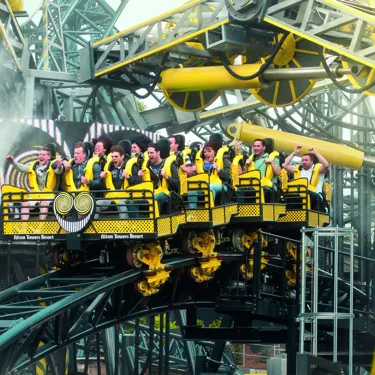 The Smiler
The Smiler is the world's first 14 loop rollercoaster. Its twisting track combines the world beating 14 loops with a speed of 85kph and a track length 3x longer than Oblivion! This will challenge your body and mind - you belong to The Smiler!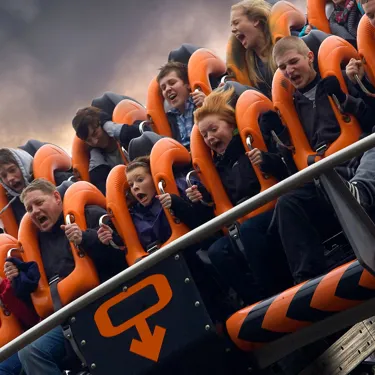 Oblivion
Oblivion beckons you to face your fears. As you're held, overhanging the edge of the world's first vertical drop rollercoaster, you get a moment to savour what's to come! You know you shouldn't but don't look down at the colossal vertical 180' drop!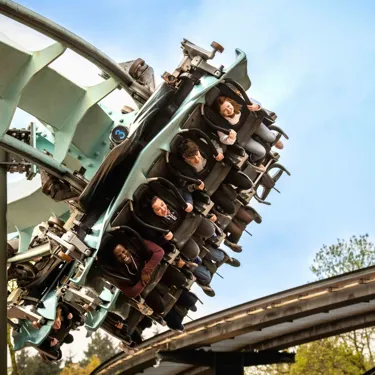 Galactica
Journey Beyond as you blast through an advanced launch portal to a dimension beyond your wildest imagination. Break free from the earth's atmosphere and glide through the air on our iconic flying rollercoaster.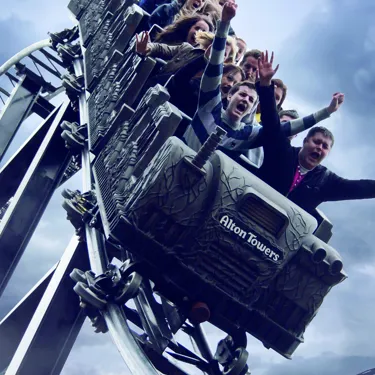 TH13TEEN
The dark and mysterious TH13TEEN is the world's first vertical free fall drop rollercoaster. Speed round the track, enter the ancient crypt and face the horror that lies within. Don't go alone!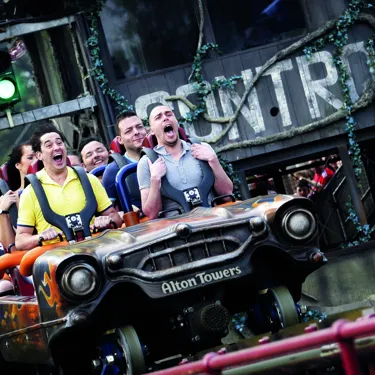 Rita
Brace yourself for the lights to turn green! Rita powers you straight to 100kph in just 2.5 seconds, putting your body through 4.7 G-force. At lightning pace, Rita navigates every twist and turn of the track, as you break free from the clutches of the Dark Forest. You must escape!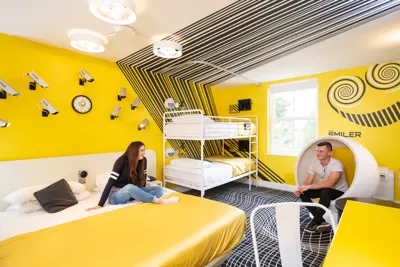 Extend your Festival of Thrills day out into a short break
One day just isn't enough! Let the fantabulous fun continue with an amazing short break at Alton Towers Resort. Choose from five themed accommodations including the Alton Towers Hotel - its extraordinary combination of splendiferous accommodation, quirky class and fantabulous eccentricity guarantees rocket-loads of giggles and glee for the whole family!
Experience over 40 rides & attractions
Save up to £8 per adult when you book in advance
Under 3's go free to the Theme Park
Rainy Day Guarantee - get a free return visit
Enjoy a stay in our on-site hotels
Bed, breakfast, entertainment & Extraordinary Golf
Add tickets for guaranteed entry
Visit the Theme Park again and again with an Alton Towers Annual Pass
Or the UK's best attractions with a Merlin Annual Pass.
Great Passholder perks
Exclusive discounts including dining, shopping and special events
Calling all Annual Passholders!
Tickets for Festival of Thrills are now live for you to book - don't forget to pre-book your free passholder reservation for entry into the Alton Towers Theme Park during Festival of Thrills.
Pre-book now