An Alton Towers Season Pass for 2021?
Monday December 7th 2020
James
Season Passes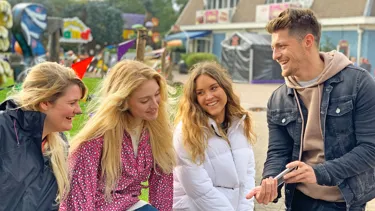 As the end of this very strange year approaches and we all start to think about what there might be to look forward to in 2021, here at the Resort we've received a growing clamour of questions asking 'when will the Alton 2021 Season Pass be released?'.  The answer to that is not straight forward, and I wanted to take this opportunity to explain why.
The Alton Towers Season Pass was launched in 2018 as an update on the Annual Pass, and offered outstanding value to theme park goers, with the opportunity to return as many times as you wanted during the Season for the price of a single walk-up day ticket.  For two years, the Season Pass has been hugely popular with fans local and not-so local, and we are really grateful to our loyal passholders who have supported the Resort and returned time and time again.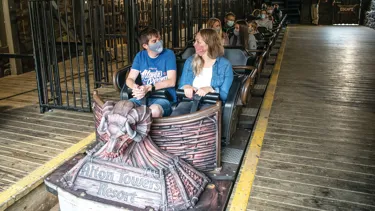 However, among the many challenges that we've faced in 2020, one that's really played on my mind is how we could deliver value for our Passholders when we were faced with long periods of closure, and then operating with significantly reduced visitor numbers.  And that goes for our MAP passholders as well as Season Passholders.  We know that many of you have found it frustrating, and that's not something we want to repeat.
At the moment, we don't know what restrictions we'll be operating under in 2021, but for now we are planning for a season with continued social distancing and therefore continued capacity restrictions.  And so we've decided not to launch a 2021 Season Pass at the moment with so much uncertainty ahead.  We will review this decision in the New Year and keep you posted with any further developments.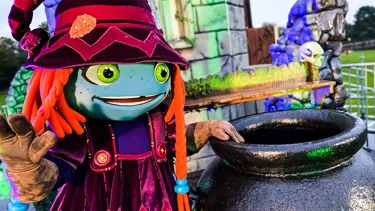 What I can assure you of, with complete confidence, is that Alton  Towers will come back fighting in 2021, with a fantastic new attraction to launch and a calendar of brilliant events that we know we can operate in a safe way.  And of course, we all hope that by the Summer the country will have returned to something approaching normality.
So please keep checking our website for any future news on passes.  But in the meantime if you're looking for a fabulous stocking filler, keep your eyes open for more news and offers from our friends in the Merlin Annual Pass team about their new passes for 2021. 
Take care and we look forward to seeing you back at the Resort soon.
James