Introducing AltonTowersTogether
Tuesday March 31st 2020
Sarah
AltonTowersTogether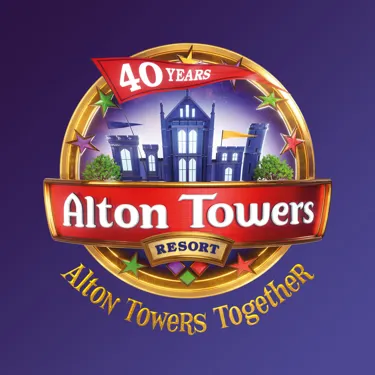 Fun, thrills and escapism: three little words that have been so hugely meaningful to us here at the Resort for 40 years and sadly, at the moment, seem so unbelievably far away given the current circumstances. Even writing this blog post, I'm looking outside the window thinking, "wow, this is PERFECT weather to enjoy some rollercoasters" and I'm certain many of you agree. Yes, the gates of the Theme Park are closed for now with our rollercoasters and iconic Towers waiting for our guests to enjoy once more, but we're about to bring the Towers to you, with our all-new #AltonTowersTogether campaign!
What is it all about?
We want to bring the fun and escapism of Alton Towers Resort to homes across the nation and give our followers their Theme Park fix. In the wake of the COVID-19 outbreak, we are launching this online campaign to provide much needed entertainment to families and thrillseekers across the nation. Whether you're working or learning from home, we've got something for you to enjoy:

Our Virtual Skills Space for youngsters and teenagers will help aid educational learning with a Theme Park twist, of course! The Resort's Education team have designed a series of activities based on family-favourite attractions that will be certain to challenge young minds. We will also be running various creative challenges that could see you winning incredible experiences and the opportunity to bring your merch design to life

We will also be going Off the Tracks with plenty of behind-the-scenes and never before seen photos, videos and blog posts from the Alton Towers team.
What would Alton Towers be without some Thrilliant Fun?! We've got some exciting plans in the pipeline, including the opportunity to ride our rollercoasters from your own sofa! Not only this, but we will be supporting the creativity and innovation of our loyal followers, so if like me you've got your hands on Animal Crossing: New Horizons for example and fancy designing your own Theme Park threads, go for it - we'd love to see them! After all, we are still celebrating 40 thrilling years!
As part of the Merlin family we are also working with our sister attractions around the world to bring you fun, education activities using #MakingMagicwithMerlin.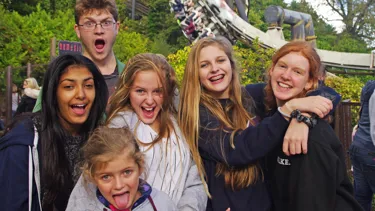 How do I take part?
Our Alton Towers Together campaign will be available here on our official website and of course our social media channels in the next few days:

Facebook
Instagram
Twitter
YouTube

We would love to hear your thoughts and suggestions for our awesome new campaign using #AltonTowersTogether. Like myself, many of you consider Alton Towers Resort a second home, so until our gates open for our much anticipated 40th year, we can't wait to bring the fun, thrills and escapism to you.