ONE WEEK TO GO
Saturday March 12th 2016
Laura
Archive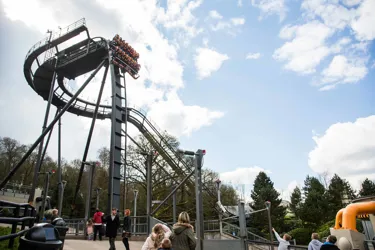 As we get ready for the theme park to open on the 19th March, our final preparations are well underway for an 'out of this world' season!
Over the next week in a series of mini-blogs we will be giving you a behind-the-scenes insight into the immense preparations we undertake every year to ensure that our Theme Park is ready for the new season ahead.
It takes 165 full time technical employees over 120,000 hours to make sure that our rides and attractions are ready for the season. Every winter we change over 2,000 wheels and check over 50,000 bolts on our rollercoasters as well as stripping down every single ride and checking every element before re-building them again.
DID YOU KNOW?
Each ride must pass a thorough annual inspection during close season – it's a bit like an MOT, but our Engineers call it an 'ADIPS', either way it takes ages, Galactica took 3 weeks to complete!
Every morning our bigger rollercoasters go through up to 8 man hours of checks before we even open!
Come back tomorrow to find out more about preparations for the launch of Galactica!