Top 10 Tips for visiting Alton Towers Resort
Tuesday August 1st 2023
Sophie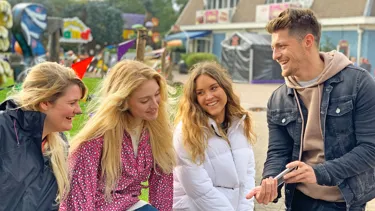 Alton Towers Resort offers something for everyone, catering to fun-loving families seeking hours of entertainment and thrill-seekers eager to experience our world-class rides. We aim to provide you with an incredible adventure filled with excitement and fun. To make the most of your visit, we have compiled a list of our top 10 tips below. These tips will give you everything you need for an extraordinary time at the park! 
1. App-solutely Fantabulous: Unlock the world of Alton Towers Resort by downloading our App! 
Utilise the Alton Towers Resort App for the ultimate theme park experience. View real-time queue times for your favourite rides, find your way round using the map feature, download your digital ride photos, upgrade your tickets, and even check in to your hotel room effortlessly. The app also notifies you about any ride closures during specific times, preventing any disappointment. With a multitude of amazing features, the app makes sure you maximise your escape to Alton Towers Resort. 
2. Master your adventure by planning your route! 
Before arriving at the resort, take some time to plan your activities and attractions. You can do this on your way to the park. The free Alton Towers Resort App features a 'My Plan' section to help you create your ultimate day out. Whether you're traveling with fun-loving kids or daring thrill-seekers, the app suggests rides and attractions based on your party's preferences, ensuring you experience everything the park has to offer. 
3. Savour the flavours outside of peak mealtimes 
Dine outside of peak hours to avoid waiting for food. Avoid the lunchtime rush from 12pm - 2pm and enjoy more ride time by having your meals during less busy periods. You can also find delicious snacks and dishes at various stalls across the Theme Park for a quick bite on the go. For a unique theme park food experience, visit the Rollercoaster Restaurant in Forbidden Valley, where your food is delivered via track system above your head. During busy times, the restaurant operates on a walk-up basis, so no prior booking is required. 
4. The Early Rider catches more Thrills 
Arrive early to maximise your day. Make the most of your visit by arriving at the park when it opens. You can find the opening times on our website. Our car parks open one hour before the park, potentially earlier during peak periods. Keep in mind that you'll need extra time to walk or take the monorail to the turnstiles, especially during busy times. 
5. Experience the thrills quicker with Fastrack Passes 
Upgrade to a Fastrack pass for priority access to dedicated ride entrances, allowing you to make the most of your time on our world-class coasters. We offer different Fastrack options, ranging from the Bronze Fastrack that includes the brand new The Curse at Alton Manor, to the Gold Fastrack, which grants you access to 14 epic rides.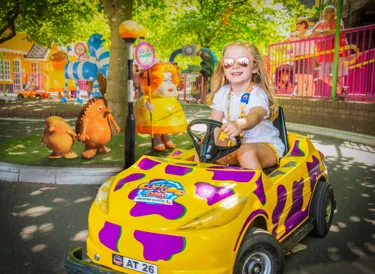 6. Become an eco-adventurer and car share 
Consider car sharing for a greener and more cost-effective option. At the Resort, car parking charges apply. Sharing a car not only benefits the environment but also helps you save money by splitting the £7 car park charge among friends and family. If you're visiting from the local area, selected buses operate from nearby cities and Stoke-on-Trent railway station, offering greener travel options to the Resort. You can find directions, bus timetables, and train information on our website. We are committed to sustainability as a Resort, and you can learn more about our efforts on our website. 
7. Work Anti-Clockwise! 
Take an anti-clockwise approach when navigating the park. While most thrill-seekers start their day with Spinball Whizzer and proceed towards X-Sector for The Smiler and Oblivion, try breaking the trend and go anti-clockwise instead. Once the gates open, head directly to the popular rides located towards the back of the park, such as the Forbidden Valley and Dark Forest areas, to enjoy a maximum number of thrills during your visit. 
8. Accessibility and Ride Access Passes   
If you require assistance or support during your visit, we provide a range of options and facilities to accommodate your needs. Prior to your arrival, you can explore all available options and facilities on our dedicated page, including ear defender hire, changing place locations, and information about our sensory Quiet Rooms. The page also provides details about the latest changes to our Ride Access Pass application process, which must be completed online at least 7 days before your visit.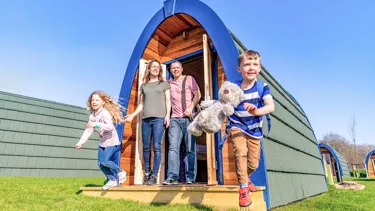 9. Snoozing in doesn't equal losing out 
Extend your experience and turn your visit into an unforgettable overnight stay. We offer five perfectly peculiar stays fit for the whole family including The Alton Towers Hotel, Splash Landings Hotel, CBeebies Land Hotel, The Enchanted Village, AND our self-catering Stargazing Pods. Our hotels all provide unique themed rooms, with breakfast, parking AND a free round of 9-hole mini golf all included in the price of your stay!   
BONUS: Did you know if you are staying at one of our on-site accommodations you can gain access in and out of the park via a side entrance located near the Rollercoaster Restaurant?  
10. The Last Hurrah: Grabbing your final ride of the day!  
Our advertised closing time indicates when the ride queue lines typically close for most of our attractions. To ensure you get that final exhilarating ride, join the queue a few minutes before the specified closing time. This way, you won't miss out on the opportunity to end your day on an adrenaline-fuelled high! 
We hope that our handy top 10 tips will be valuable during your fantastic adventure. However, while at the theme park, if you have any questions or concerns, our friendly staff will always be ready to assist you with any issue, no matter how big or small. We look forward to welcoming you soon!