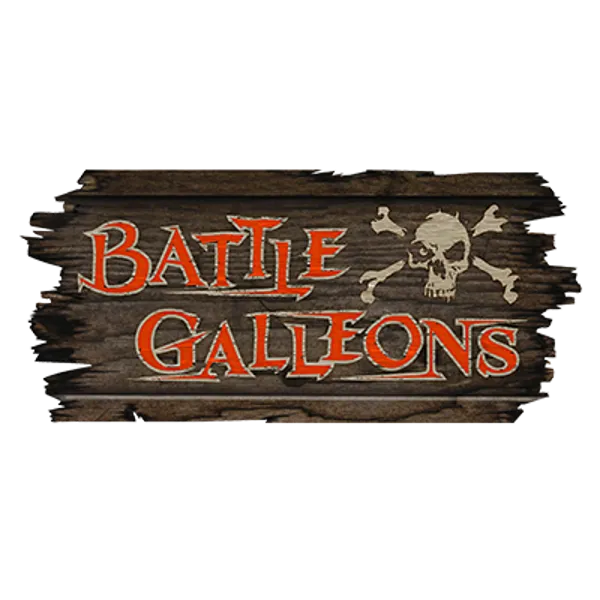 Battle Galleons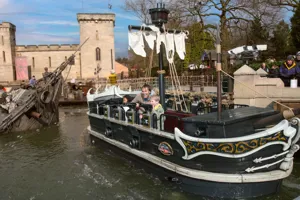 Interactive water ride
Swash your buckles, man the galleons and brave shark-infested waters to do battle in the Pirate Cove! Grab onto your super-soaker water-blasters and prepare to drench and be drenched as you come under fire from enemy vessels and lily-livered landlubbers alike. Budding pirates of all ages will love this high-stakes adventure where the losers may have to walk the plank… 
Man the Galleons
As you sail into battle, make sure to watch out for sharks that might be circling around. It's time for you and your family battle it out with each other. This amusement ride is deadly serious: the loser may have to walk the plank...
Take hold of a super water blaster, aim and fire! These cannon blaster water guns are your only weapon against other pirates on the high seas. One thing's for sure, you'll get soaked to the bone!

Pirate Fun at Mutiny Bay
Mutiny Bay is home to our Pirate Ship rides. Heave Ho is a twist on a classic family theme park ride, featuring a spinning ship that leaves your stomach in the air. But Battle Galleons takes the pirate ships back to what they belong: on the water!

Climb aboard one of 8 boats on the Alton Towers' lake. Each large capacity boat fits up to 8 people, which means this ride can be enjoyed by kids and adults together. It's an ideal outdoor activity for kids' summer holiday fun.

As you travel laps around the lake, look out for the wreckage of the unlucky crews who came before. Take cover from rival ships who are armed with powerful water guns. Beware, you'll be under attack from all angles, as onlookers on land can blast water from afar!
Ride Stats
Location: Mutiny Bay
Top speed:

3kph

Track Length:

164m

Duration:

3 minutes

Capacity:

800 riders per hour

Can you ride?
You must be 0.9 metres for Battle Galleons.
If you are under 1.1 metres, an adult (18+) must be with you.