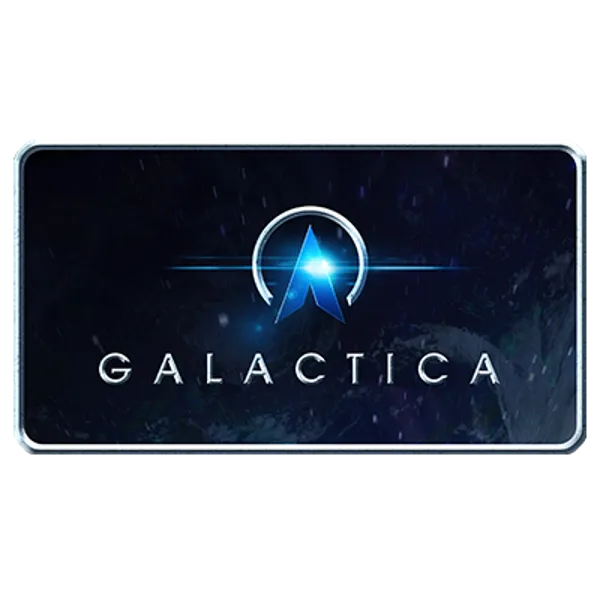 Galactica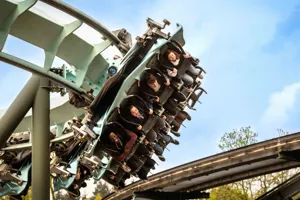 Journey Beyond!
Blast through an advanced launch portal to a dimension beyond your wildest imagination. Break free from Earth's atmosphere and glide through the air on our iconic flying rollercoaster.
The Story of Galactica
The year is 3019. Deep in Forbidden Valley, a pocket of cosmic energy has been discovered. A wormhole. After extensive testing, it was proven that this wormhole could be harnessed for travel to other dimensions.
The aerospace operating group, Galactica, developed pioneering launch portal technology. The wormhole can now take up to 28 civilian Galactinauts at a time further than they have ever imagined.
Board the AIR-WING 6000 craft, assume the position and commence the launch sequence… 3, 2, 1, blast off! Build up enough momentum to blast through the plasma of the launch portal and enter new realms of galaxies. As you soar over the Earth, you'll spiral between the rugged vistas of Vega 10. Glide through the cosmic clouds of Espin on a sensational journey like no other.
Experience Alton Towers' iconic free fly rollercoaster.
Fly face down, close to the ground, and narrowly brush past the trees and theme park footpaths. From 'lie to fly' to 'fly to lie', you'll experience two full 360 degree inversions. Flip onto your back in the world's first 'lying down' ride position. Look up towards the vast expanse of space, the universe and the unknown.
Soar, spiral and glide, around the rollercoaster track that simulates the sensations of flight. Galactica is much more than a standard inverted roller coaster; it is a high g-force roller coaster where you can almost touch the ground and the sky. Embark on an exhilarating expedition to another dimension!
Ride Stats
Location Forbidden Valley

Maximum Height 20m

Top speed 75kph

G-Force

+3.5G

Track Length

840m

Duration

1 min 40 seconds

Ride Features

2 inversions

Capacity

1500 riders per hour

Can you ride?

You must be at least 1.4m to ride.
One of the best rides the country has to offer. As close to flying as you can get!
Did You Know?
Galactica was designed by John Wardley, who has created some of the world's wildest rides, including Oblivion. Originally built as Secret Weapon 5, our 'Aerial Inversion Ride' (AIR) was the first flying roller coaster at Alton Towers Resort.

A reference to Galactica's previous name can be found in the ride's station - see if you can spot it!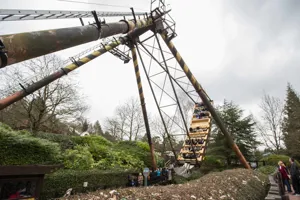 Other Rides and Attractions
If you're a fan of Galactica, explore the other thrilling rides in the Forbidden Valley area of the park, such as the exhilarating twists and turns of Nemesis, or the zero gravity thrills of The Blade.