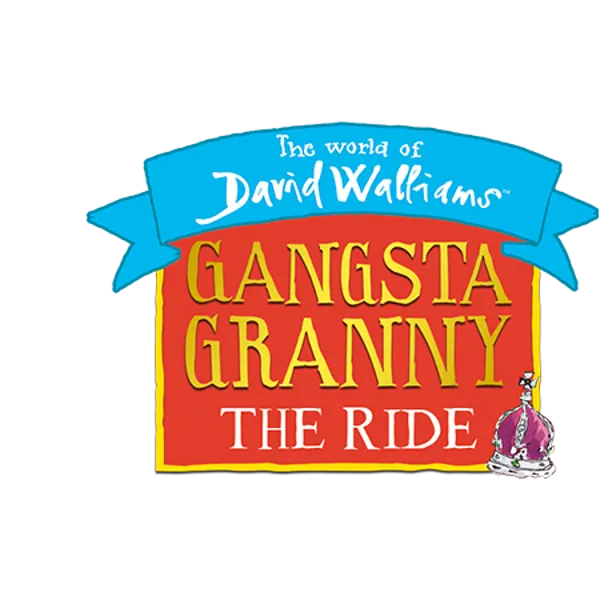 Gangsta Granny: The Ride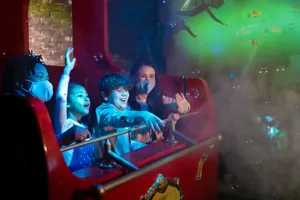 Can you pull off the greatest Jewel heist in history?
Climb into your royal carriage as Granny and Ben enlist your help to pull off the greatest jewel heist in history! Take a spin through the sewers on a 360° special effects laden wild ride to break into the crown jewels vault! Can you grab the jewels and make an explosive escape? Careful, if the Feds catch you, you'll be in a right royal mess!
Book now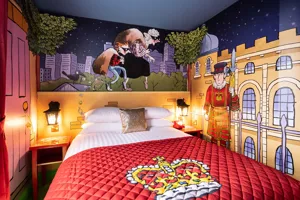 Gangsta Granny Rooms
Escape to the ultimate Gangsta Granny stay in these extra special unique rooms. Perfect for the biggest fans of Gangsta Granny. The room features characters from the book including Granny & Ben sneaking off with the jewels. Plus hidden around the room are clues to crack the code of the vault for a special surprise inside.  These mega-tastic rooms are in Alton Towers Hotel.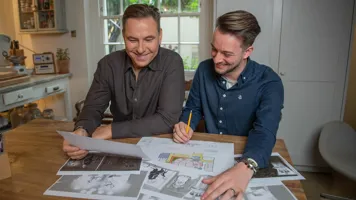 The fun doesn't stop there!
In the mega brilliant area join Granny and Ben on a 360° special effects laden wild ride full of twists, twirls and explosive moments in Gangsta Granny: The Ride! Have the most grand spin around and around on the Royal Carousel and bounce up and down and down and up on the superbly springy Raj's Bouncy Bottom Burp! Plus, just how you've imagined from the books, feel free to browse some of Raj's amazing, not to be missed and never to be repeated deals! At Raj's Shop, everyone's welcome!
Tickets & Passes
Experience over 40 rides & attractions
Save up to £33 when you book in advance
Under 3's go free to the Theme Park
Rainy Day Guarantee - get a free return visit
Enjoy a stay in our on-site hotels
Bed, breakfast, entertainment & Extraordinary Golf
Add tickets for guaranteed entry