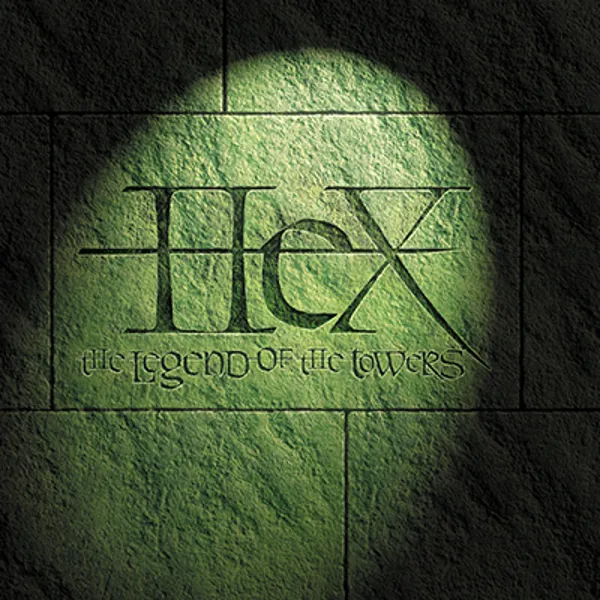 Hex - The Legend of the Towers
Venture deep inside the legendary Towers and discover the mind-bending, heart-pounding multi-sensory experience that is Hex. This intensely psychological, interactive ride is based on an historic tale of ancient evils – beware of unearthing the Curse of the Chained Oak!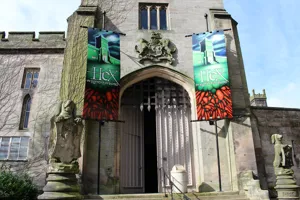 The Historic Heart of Alton Towers
Experience Hex, Alton Towers' multi-sensory, interactive experience, set within the heart of the grade II listed Towers themselves.
Based on the long-standing local legend of the cursed fallen branches of the old oak tree, this haunted house ride is totally unique to Alton Towers Resort.
Journey deep inside the legendary Towers in this incredible multimedia experience... but be careful not to unearth the curse of the Chained Oak.
Family Theme Park Thrills
Hex is different to the major thrill rides and rollercoasters - these thrills jump out when you least expect them!
Theme park fanatics of all ages love the immersive theming of the haunted towers.
Bring the whole family on Hex, if you're brave enough!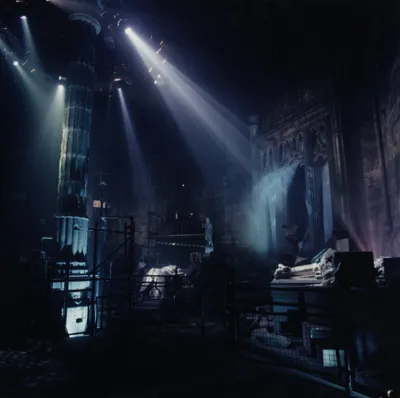 Information
The Dark Ride Experience
This popular walkthrough ride features a series of interconnected spaces, leading you through a local legend.

Historic Setting
Enter the carefully restored Towers ruins and journey past the artefacts of the armoury.  

Cinema
Meet the Earl of Shrewsbury and learn of his curse, but be careful not to get swept up in any unusual activity. 

The Vault Ride
Reopen the vault, sealed for the last two centuries. Take a seat and try not to become disorientated as the room starts to spin...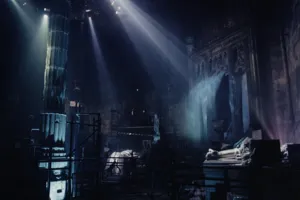 The Legend of Towers
A beggar woman spurned by the arrogant Earl of Shrewsbury cast a curse that would last for centuries.
How will the discovery of a sealed vault, hidden behind an old bookcase, give us any more insight to the tales?
Ride Stats
Location: The Towers
Capacity:

78 per vault

Duration:

5 minutes 25 seconds

First Opened:

2000

Can you ride?
You must be 0.9 metres to ride Hex.
If you are under 1.2 metres, an adult (16+) must be with you.
Age Warning
Please be aware that some scenes may be unsuitable for young children, who may find this attraction scary at times.
Its location is awesome, the story is scary and mysterious, the look and details are heavily impressive and the final ride is one of the best-themed and programmed in the world! Hex is surely not the most thrilling at the Towers but really is one of the best.