Sharkbait Reef by SEA LIFE
Sharkbait Reef
You'd better follow the Captain and his crew - but beware of their pirating ways. They'll lead you through a tunnel of sharks, where you'll be able to discover a myriad of mysterious and amazing inhabitants from the world's seas and oceans.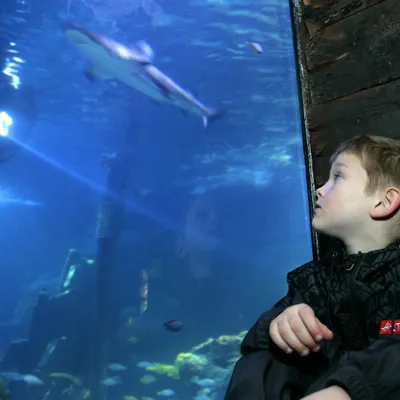 What's in the water?
In over 1 million litres of water, over 300 unique species of fish, including sharks, rays and seahorses. Sharkbait Reef stays open in the winter months for festive package guests.