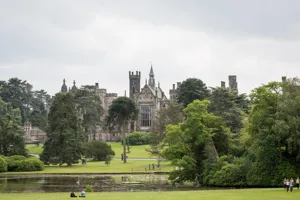 The Beginnings of The Towers
Founded on the site of an Iron Age camp, there were actually many different buildings before the existing Towers, but from 1412 until 1924 they all belonged to the same family - the Talbots (Earls of Shrewsbury).
The Beginnings of Alton Towers as an Attraction
The grounds at Alton Towers were first opened to the public by the 18th Earl in 1860 when the total income was £116.17s 5d (£116.87p!). By 1890 Alton Towers was attracting crowds of 30,000 to watch acrobats, lion tamers, elephants, bands and fireworks, as well as the gardens.
In the early 1900s the 20th Earl, who had interests in the Talbot Motor Car Company which he had founded, began to spend more and more time at his Ingestre Estate. Lady Shrewsbury lived alone at the Towers until 1923 after her husband's death in 1921. Although the bulk of the estate had already been sold in 1918, in 1924 the remaining lands and Alton Towers itself were sold to a group of local businessmen. So, after some 700 years the Towers and the Estate passed out of the hands of the Earls of Shrewsbury.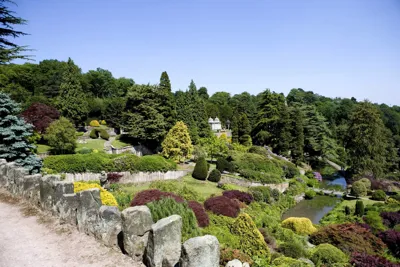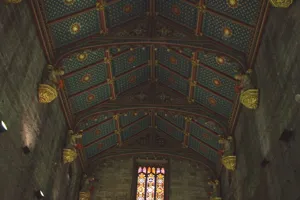 What happened next?
The house and gardens remained open until the outbreak of War when it was requisitioned as an Officer Cadet Training Camp. The Ministry of Defence retained possession of the buildings until the mid 1950's when, after some legal argument over it's condition, it was finally returned to the then owners, Alton Towers Ltd, who continued to run it as a successful business.
Although the Park had become a well known tourist attraction throughout the '60s and '70s it was not until 1980 that it became known as a Theme Park, with the introduction of the then revolutionary Corkscrew rollercoaster.
Did You Know?
During Scarefest The Towers are home to 3 of our terrifying scare mazes!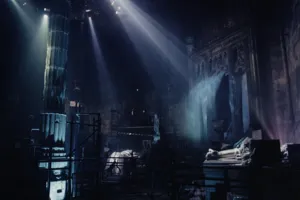 The Legend of The Towers
If you're a fan of the history of The Towers, then there are plenty of ways to learn about their mysterious history.
Have you explored Hex: The Legend of the Towers? Enter the iconic building at the heart of the theme park and fall deep into the local legend of the chained oak.

Or journey deep into the Alton Towers Dungeon where you'll come face-to-face with ghosts of the past.