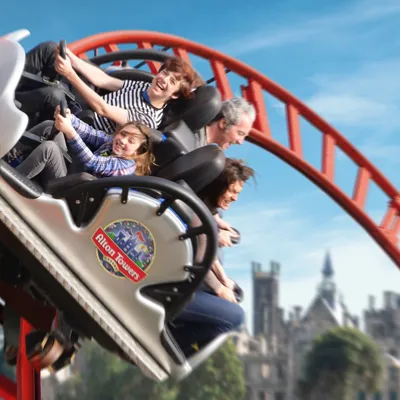 Heatwave incoming!
Hot temperatures are forecast in the coming week and we will be taking extra precautions to ensure you can continue to enjoy a magical and safe day out with us.
The health and safety of our guests and staff is our number one priority and some of our attractions will be opening with additional precautions for the hot weather. If necessary and for safety, some rides or features, such as metal slides in our play areas, may temporarily close, and adjustments may be made to our ride operations, including loading arrangements.
Across the park, free water top ups and sun cream will be available, as well as food and beverage stands where you can buy a refreshing cold drink or ice cream, with our team on hand to help – we thank you for your patience and cooperation with both our staff and other guests to ensure everyone has a magical day out with us.
Remember to plan ahead, check the travel news before you set out and visit our website for updates and tips to prepare for your visit – most importantly, don't forget to bring along personal sun protection including sun hat, sunglasses, water bottle and sun cream, and take regular breaks to keep hydrated on your visit!