New scare measures revealed by Alton Towers Resort will leave thrillseekers with 'nowhere to hide' this Scarefest…
Wednesday October 7th 2020
Alton Towers Resort
Scarefest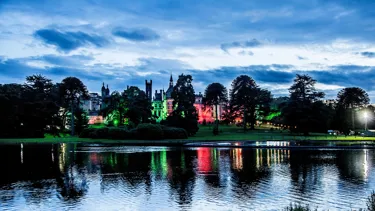 A range of new measures are being implemented to ensure a 'scary but safe' experience for guests and actors
Resort warns that the scare mazes will still shock and alarm thrillseekers, thanks to new techniques being implemented
One of the new measures will now see household groups experience the maze alone….leaving daredevils nowhere to hide!
Alton Towers Resort has released details of the new safety measures that will be in place during Scarefest to keep guests and actors safe, as well as the thrills still as chilling.
As the park undergoes its final preparations for Scarefest, the UK's largest Halloween event, an eerily themed video has been released detailing the safety measures being put in place. It advises guests on what they can expect from this year's spinetingling showdown and what they can do to "help ensure everyone has a safe and spooktacular time."
Link to download safety video: https://www.dropbox.com/s/0e23f0yz65ec9dq/Scarefest%20-%20Know%20Before%20You%20Go%20-%20Safety%20Information%20Video.mp4?dl=0
Resident scare experts (or 'scaresperts') at the Resort have re-imagined this year's Scarefest, with new well-ventilated outdoor scare attractions for both families and thrillseekers, the re-location and increased size of existing scare mazes, as well as fundamental changes to existing experiences to ensure they can be operated safely.
Using the expertise of professional scare actors within the mazes, the Resort is warning guests that new style interactions and techniques will be employed to maintain a hair-raising and heart-pounding encounter in this year's attractions. These methods will include an emphasis on new-style jump scares – providing the illusion of closeness whilst maintaining effective social distancing - as well as the use of theming and props to create physical barriers and new exciting set designs with social distancing in mind. Investment in additional high-tech special effects will also ensure a truly thrilling experience for those who dare to enter!
Traditionally experienced by mixed groups of up to 14 guests, this year will see individual households (up to 6 people) experience the scare mazes alone….. leaving them with nowhere to hide from what awaits them inside. Adequate spacing will be given to each party on entry to the maze and guests will be reminded to maintain a safe distance when travelling through the attraction. In addition, the Resort has created a novel way to utilise additional cast members within each maze to ensure social distancing between guest groups is maintained throughout the experience.
As each group makes their way through the maze, the additional cast members will also emerge from the shadows at regular intervals to carry out enhanced cleaning of the mazes in an eerie ghost-like manner. Guests will also be asked to sanitise their hands at the stations provided on entry to each maze.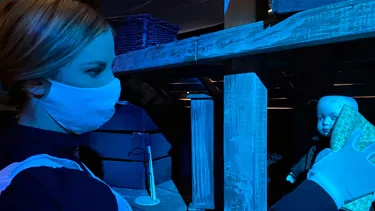 Unlike in previous years, the Resort has also confirmed that "no touching" will take place between actors and guests within the mazes, a technique sometimes used within scare attractions for spine-tingling scares and to help guests navigate through the maze experience.
The Resort's professional costume team have also designed and created more than 200 bespoke protective masks for each actor, which will cleverly feature as part of each actor costume. All guests will also be required to wear a facemask throughout each maze experience.
Additional safety measures at Scarefest will include:
Pre-booked tickets only for both theme park entry and maze tickets, available online at altontowers.com/scarefest
Reduced capacity guest numbers to allow for social distancing
Temperature checks on arrival to the Resort for all guests
Social distancing in queue lines, walkways and restaurants, as well as rides and attractions
Face Masks to be worn throughout the maze experiences and on many rides and attractions
Hand sanitiser units at the entrance and exit of each maze experience and ride
Enhanced cleaning measures throughout the Resort
Alton Towers Resort is also supporting the NHS Test & Trace project. Guests are encouraged to download the App and 'check-in' during their visit using the QR codes situated in multiple locations around the Resort. The Resort continues to urge guests to refrain from visiting the park if they are display any symptoms associated with COVID19.
Renowned worldwide for its award-winning scare attractions, which feature live scare actors, state of the art special effects and first-class sets, Scarefest attracts thousands of thrillseekers and families each year looking for the ultimate in seasonal spooks.
Chris Carter, Head of Entertainments and scares at Alton Towers Resort, explains: "When designing this year's Scarefest we have adopted tried and tested safety methods that we have successfully implemented on our rides and attractions since opening in July.
"Whilst the experience will be different to previous years, we are confident it will be equally intense whilst being safe. We have re-imagined and then re-designed the scare mazes to provide larger spaces for both our guests and actors and have worked hard to give the illusion of closeness whilst maintaining effective social distancing. We are really pleased with the results and know the experience will be equally intense."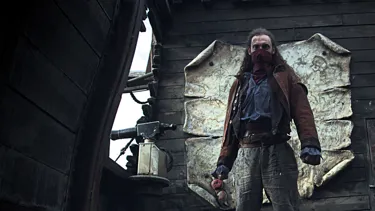 The Resort has opted to use outdoor space for their new Toxic Junkyard maze, as well as relocating and rebuilding their Darkest Depths maze to make it bigger and help aid social distancing. Other mazes have benefitted from more access points for actors and increased ventilation throughout.
Scare actors are currently undergoing a longer than usual rehearsal period to ensure specialist distanced scare choreography is executed with great precision whilst delivering the ultimate thrill. Hundreds of specialist themed masks and face coverings that blend into character costumes have also been designed by the Resort's costume creators.
Dr Stacey Bedwell, author, neuroscientist, lecturer in psychology at Birmingham City University and tutor in cognitive neuroscience at the University of Cambridge, said: "The majority of the feeling we know as fear actually comes from the anticipation of something unpleasant. This anticipatory fearful feeling is quickly replaced by pleasure in safe scary experiences like the scare mazes, which explains why so many of us like being scared – we come to associate the scary experience with the pleasurable feeling.
"The scare mazes this year not only maintain the anticipatory feeling that something unpleasant might happen, but are actually likely to heighten that feeling for many, for two main reasons 1. The actors are never going to actually touch guests, so the anticipation will remain 2. Guests will be in smaller, more exposed groups, where the feeling of threat is likely to be greater. As humans, we feel more secure and protected in groups."
Those feeling brave can now purchase tickets and seal their fate, if they dare, at www.altontowers.com