Giant Haunted Doll's House Creeps Out The Public As Alton Towers Resort Reveals Launch Date Of Its New Dark Ride
Wednesday February 15th 2023
Alton Towers Resort
The mysterious attraction appeared on London's Isle of Dogs as Alton Towers Resort revealed that its eerie new dark ride The Curse at Alton Manor will begin spooking visitors from March 18th. 
Waves of adults and brave youngsters formed at the pop-up as those who dared cross its threshold were confronted by a series of supernatural clues and teasers of what awaits when the immersive dark ride opens. The experience culminated in the first sighting of Emily Alton - the child from the original haunted house, whose demonic exploits inspired the ride. 
In a video released by the theme park, she can be heard laughing and counting in the doll's house, as if playing a game with visitors. A series of sinister messages scrawled across a dark corridor and giant mangled teddy that chased people out of the house, only added to the chilling experience.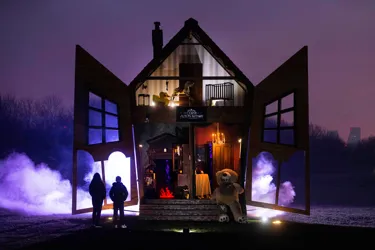 The three rooms, which can be seen from the front of the doll's house as it opens up, each offered a hint of what's to come with The Curse at Alton Manor. From the living room where Emily Alton once vied for her parents' love and attention, to the dining room where the story of Emily's demonic nature began, visitors were given just enough to begin to piece together what made Emily so evil. 
As well as showcasing spectacular visuals, which the recent pop-up doll's house alluded to, The Curse at Alton Manor will also bring special effects that will be a first for a UK theme park - from twisted projection mapping technology that transports riders into Emily's own dollhouse, to mirrors that play tricks by blurring the line between reality and Emily's demonic world. 
Bianca Sammut, Divisional Director at Alton Towers Resort, said: "The British public remain gripped by a desire to be shocked and surprised. 
"We hope we haven't given too many people nightmares with their first taste of The Curse at Alton Manor and their introduction to Emily. 
"If visitors thought this haunted doll's house was impressive, they will be in for a serious surprise this Spring. Our experts have been crafting new and spectacular special effects and visuals that have never been seen before from a UK theme park. 
"If you feel you're brave enough, join us from March 18 to uncover the secrets of her transformation from a once sweet and curious child to a vessel of evil."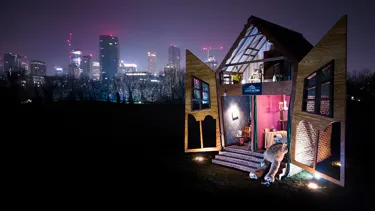 Alton Towers Resort is renowned for providing world-class attractions for guests of all ages, including Wicker Man, the UK's first wooden rollercoaster to be built in over 20 years, Oblivion, the world's first vertical drop rollercoaster and The Smiler, the world's first 14 loop rollercoaster, to name a few. The Staffordshire based theme park continues to welcome millions of guests from across the globe, delivering memorable and unique experiences and events each season. 
To keep up to date with the latest news and buy tickets to the park, visit altontowers.com 

Media contacts: altontowers@smokinggunpr.co.uk or 0161 839 1986