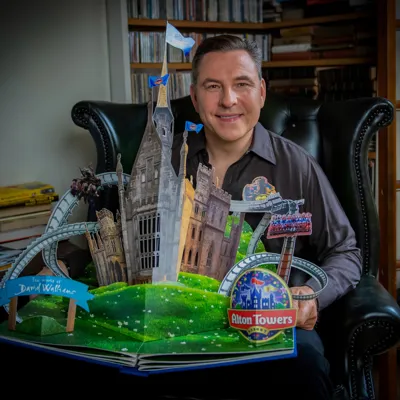 Saturday 24th April, 10am
Join best-selling author, David Walliams and 14-year-old host, Inspiring Vanessa as they talk Gangsta Granny the book and Alton Towers Resort's brand-new ride experience for 2021, Gangsta Granny: The Ride which plans to open on Monday 17th May.
Expect the inside scoop about the creation of Gangsta Granny: The Ride, a teaser of what you can expect when visiting Alton Towers Resort in Spring, a read-along of Gangsta Granny by David Walliams himself and questions answered from his younger fans.
Grab a cup of tea, a plate of biscuits but don't forget to hide your jewels… tune in on Saturday 24th April to watch the full Q&A.
Gangsta Granny: The Ride plans to open on Monday 17th of May