Your guide to The Ultimate Fireworks Spectacular!
Tuesday November 1st 2022
Elle
Events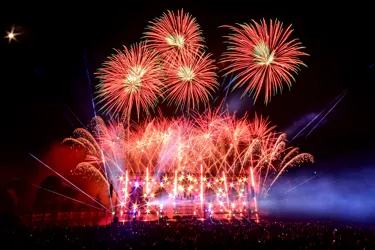 Our Fireworks Spectacular returns to the Resort with a combination of dramatic fireworks, ground-breaking special effects and a surprise element that has never been seen at the Resort before. Taking place on November 4th, 5th and 6th, the UK's biggest fireworks display will be celebrating our epic, world-class coasters and their backstories through special effects, lighting and a specially curated soundtrack featuring rock, pop, classical, drum and bass to create a breath-taking display.  
We know this is a firm favourite event amongst families and thrillseekers, so we've put together all the information you need to know before you make your way to The Ultimate Fireworks Spectacular!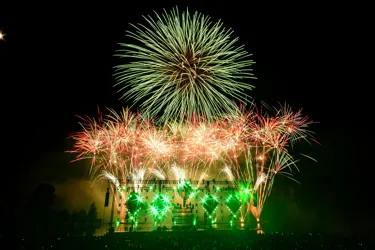 Let's start with the show running order for this spectacular show… 
5:00 – 6:00pm – Ignition!! 
Arrive early on the lawns to pick your perfect viewing point whilst 'Ignition!!' flare-up the stage! 
6:00 – 7:00pm Special Guest DJ set by Relentless  
Let your dance moves loose as our DJ performs hits for you all, building the anticipation before our Ultimate Fireworks Spectacular.  
7:00 – 7:30pm The Ultimate Fireworks Spectacular  
The Alton Towers Ultimate Fireworks Spectacular takes electrifying bursts, and howls of amazing fireworks to another level with lights, live-action storytelling, and our record-braking 7 coasters. United with music, assemble a fantastical firework festival of thrill.  
7:30 – 7:45pm Special Guest DJ set by Relentless  
From 7:30pm our rides will begin to reopen once The Ultimate Fireworks Spectacular finishes, along with another DJ set for those who plan to release all their exhilaration!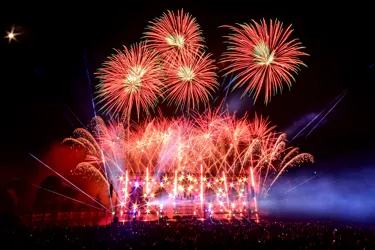 Wow, this is truly going to be an epic event not to be missed. To make the most of your evening, check out our top tips below: 
Arrive early: head to the front lawns early to pick your viewing spot, we recommend arriving at 5pm to secure your place! Please kindly note that no chairs are allowed on the lawns to watch the show.  
Plan ahead: To make the most of your ride in the dark time, plan your rides in advance. Some of our rides will have to close whilst we prepare for the Ultimate Fireworks Spectacular, to find out more, all ride times will be displayed on our App (more on that below!). 
Don't rush off: Our Fireworks display might end at 7:30pm, but there's no need to rush off, we've got a special guest DJ and plenty of rides in the dark to enjoy! The busiest time for traffic leaving the Resort is immediately after the Fireworks have ended, so beat the traffic queues and make the most of the evening. The Resort will close at 9pm across all 3 days of the event. 
Exit routes: When you do decide it's time to leave, there are two main exit points after the Fireworks display. Exit 1 is for all cars, the exit route is through the Galactica Gates in Forbidden Valley. Exit 2 is for drop offs and pickups for coaches and disabled guests, this exit is via the Theme Park Entrance. Please be cautious when returning to your cars, the routes back to the car parks are lit at low level. 
Last chance to ride Nemesis: [Update] Nemesis has now closed by order of The Phalanx on 6th November.  
Download the app: Make sure to download the App for the most up-to-date queue times, your map of the Resort, notification top tips and important info during the day, and of course to buy your Fastrack tickets directly through the App. There truly is no better way to navigate your visit!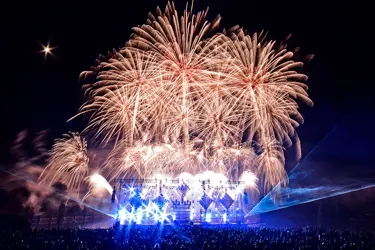 What better way to end the season with this incredible event?! We hope you've all secured your tickets (they're selling fast!) and looking forward to joining us as we see out the 2022 season with a bang!