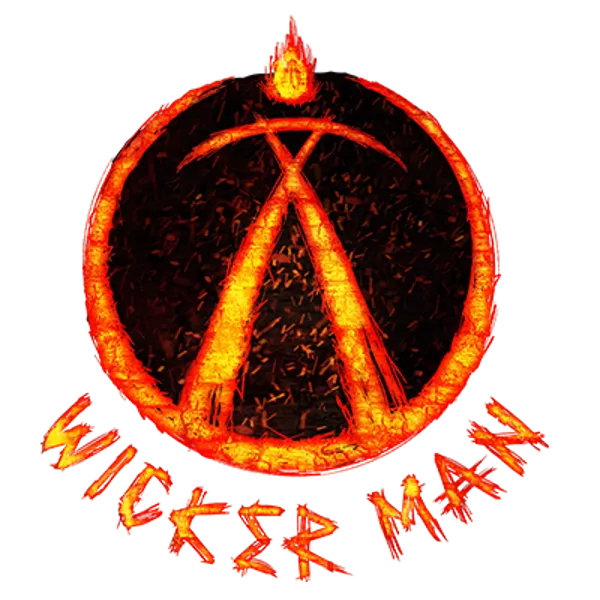 Wicker Man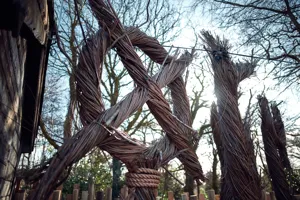 The Chosen Ones
Join the chosen ones on the world's most immersive rollercoaster experience to date, unifying cutting edge special effects with classic wooden coaster technology for the first time!
The chosen ones can climb on-board the Beornen's works train passing further into their secretive world, splintering around a labyrinth of twisted track. The burning embers light the path as the train hurtles towards the six-storey high flaming effigy. Speeding towards the Wicker Man, he spectacularly ignites into flames as the train bursts through his chest three times.
Wicker Man is the UK's first new wooden coaster built in over 20 years, a globally unique experience that will reconnect riders with the primal essence of rollercoasters.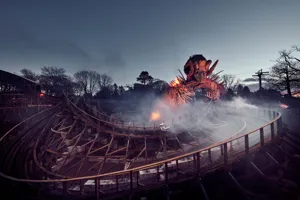 The Beornen
In the woods surrounding Alton Towers Resort a mysterious group have emerged. They've come to escape the outside world and reconnect with nature. Cut off from modernity, they're striving to forge a simpler way of life.
Living and working together, the group have become single minded in their pursuit.
They developed their own language and belief system. They're working towards something … something big. As the sun's warmth gives life to the earth, so they believe that their efforts can bring change.
Delivering them from modern society to a simpler, brighter future.
Ignite your Senses
The Beornen structure is now complete, towering above the treeline. Although dormant, an ominous drum beat can be heard from within, echoing through the woods of Alton. Ignite your senses and join the chosen few.
Did You Know?
Wicker Man was the first wooden rollercoaster to be built in the UK in over 20 years!
Other wooden rollercoasters have been designed for Alton Towers over the years , but they were not built.
Wicker Man was constructed on the site of a previous attraction called "The Flume".
The ride features a soundtrack created by the same company responsible for the catchy theme tune of The Smiler.
A secret language of runes was specifically created for Wicker Man. See if you can decode the Beornen's messages as you make your way through the queue.
Ride Stats
Location: Near Mutiny Bay
Height:

20m

Top Speed:

44 mph

Ride Features:

3 drops, 2 tunnels, 3 passes through the Wicker Man

Track Length:

Over 2,000 feet

Can you ride?
You must be at least 1.2m to ride