Accessibility
Ride Access Pass
We offer a Ride Access Pass to guests who may find it difficult or cannot stand for long periods of time either due to a physical disability or a learning/emotional impairment.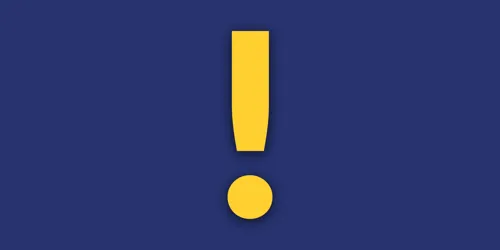 Important Information
All Ride Access Pass applications must be completed online, at least 7 days before your visit. Our recommended documentation for a Ride Access Pass is an Access Card which can be obtained on this link. On the day registration will no longer be available at our Theme Parks.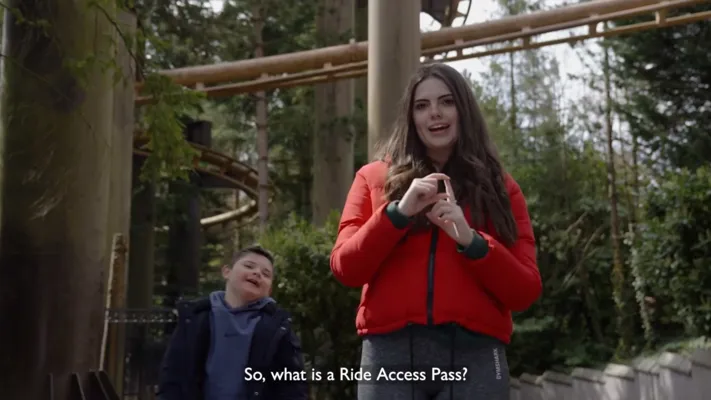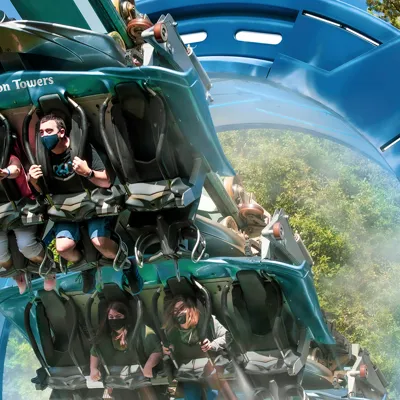 How it works
For clarity, the Ride Access Pass places guests in a 'virtual queue' – they do not allow immediate and unrestricted access to rides. The mechanic is such that once you have completed your first ride, your card will be marked with a time at which you can go on your second ride. The time will represent the current queue length from your first ride; this process will be repeated at each of the rides as you visit them. Once your card is completed, you can return to Guest Services for a new card. Rides that are not specifically covered by the pass may still be used and access will be via the exit. (the Pass includes Peter Rabbit Hippity Hop, Gangsta Granny: The Ride, Wicker Man, Runaway Mine Train, Congo River Rapids, Go Jetters Vroomster Zoom Ride, Get! Set! Go! Tree Top Adventure, In The Night Garden Magical Boat Ride, Postman Pat Parcel Post, Octonauts Rollercoaster Adventure, Hex - The Legend of the Towers, Galactica, Nemesis, Spinball Whizzer, Rita, Oblivion, TH13TEEN and The Smiler).
Please note, given the number of people entitled to Ride Access Passes, you may still have to wait, and other queues (e.g., Fastrack, Single Rider) may move more quickly. We cannot control this, nor can we allow more than one non-ambulant disabled guest on a ride at a time due to our emergency procedures.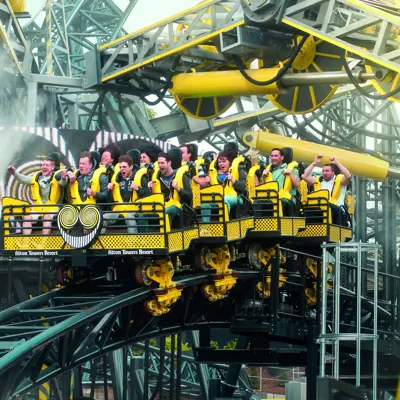 Eligibility
To ensure our Ride Access Pass system is remains beneficial for those who rely on it our Guest Services team must see
certain documentation
before they are able to arrange it. Our Guest Services team will do everything possible to ensure that your visit is as comfortable as possible. However, we are not in a position to assess individuals' abilities so we must insist that the letter from a medical professional state that you are unable to queue and why, rather than simply confirming your condition.
Ride Access Passes are not automatically offered to guests who have a hearing or visual impairment unless they are in receipt of the higher rate DLA, enhanced PIP or they have a letter from their consultant. However, these guests should still ensure that they go to Guest Services so they can meet with the team to identify their needs and offer them full support, particularly in the case of an assisted exit or unusual circumstance.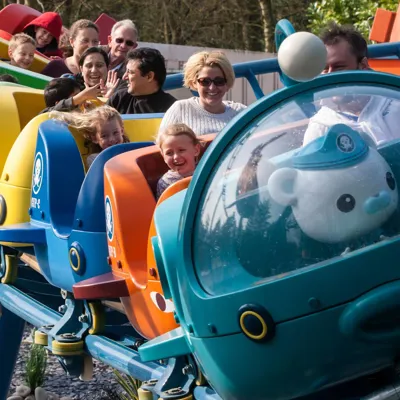 Carers
In the event of ride stoppage a routine assisted exit may be required. Please kindly be advised that depending on where the ride has paused, our dedicated team may have to use moving and handling aids and equipment to assist with helping you safely and easily exit the ride vehicle.
Guests using the Ride Access Pass are required to have a minimum of one carer with them at all times, including on the rides, who must be able to assist the guest using the Ride Access Pass with loading and offloading (including their transfer to/from a wheelchair if necessary). Our ride hosts will give full instructions but they are unable to help with any lifting. For guests who are unable to walk unaided, at least one carer
over the age of 14 may be required to assist with ride download procedures. On occasions we can allow up to three carers to ride with the disabled guest.
There are several rides and attractions where the age of a carer may be below the age of 14. This will be on some of our rides and attractions that are at ground level and are designed for our younger visitors. It is recommended that a carer over the age of 14 remains within close proximity to the ride or attraction.
Carers must also be able to communicate any safety restrictions and messages, and assist with any assisted exits or unusual circumstances, which may involve the lifting and transfer of the disabled guest from the ride carriage into an evacuation chair at high level. Please ensure that you are comfortable with any potential evacuation before deciding to ride. You can always speak to staff at the Guest Services or at the ride.
Carers will not be issued with a ride access card, but we ask that they are present at Guest Services with the disabled guest when their Ride Access Pass is issued.