Alton Towers Hotel
Chocolate Room
Welcome chocolate lovers to your ultimate sleepover dream! Step inside this sensational Cadbury chocolate factory themed suite and explore the mechanics and secret hideaways for tasty treats and exciting surprises. There's also a code to crack to unlock a safe oozing with more delicious delights! Have a chocolicious stay!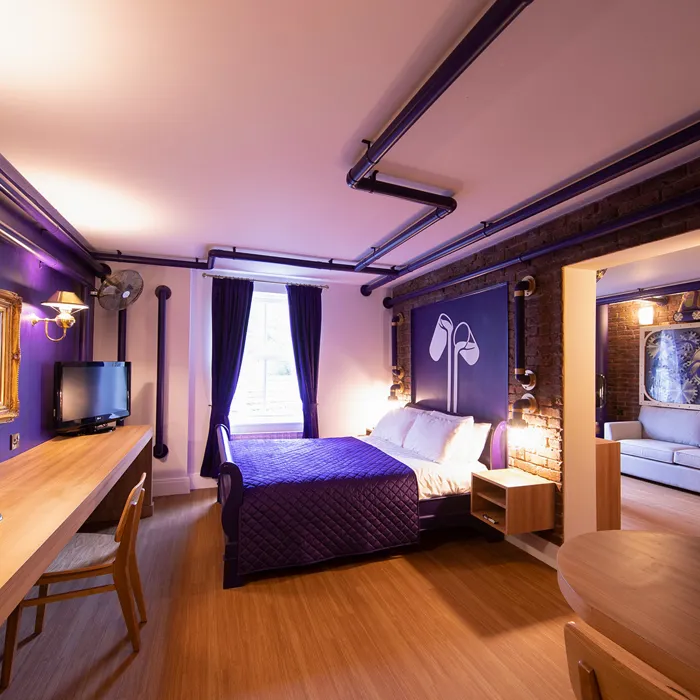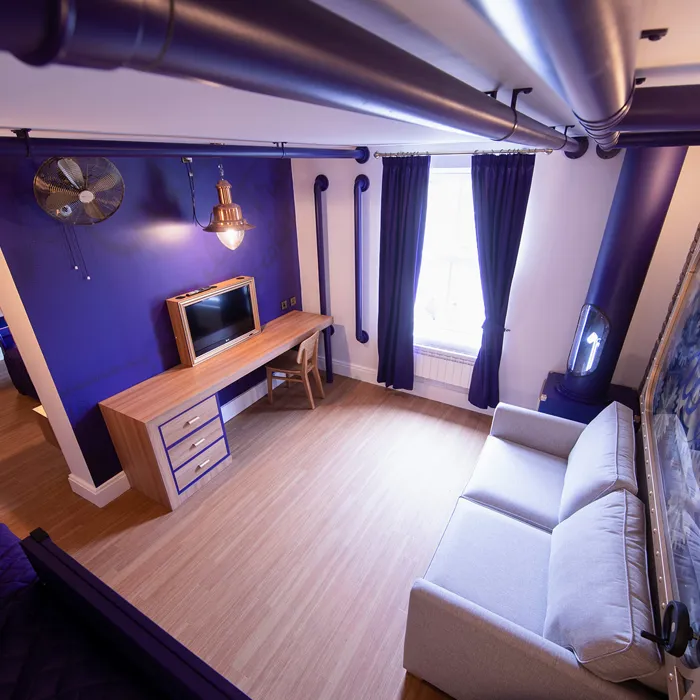 Room Features
Sleeps up to six
Hidden supply of Cadbury's chocolate
Mini-fridge with complimentary water
Full-on Cadbury chocolate factory theming
Room divide into two areas, with sofa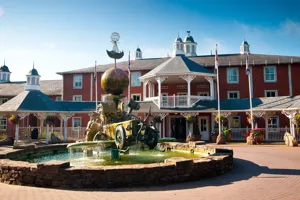 Hotel Features
Free WiFi
Tea & coffee facilities
Iron and ironing board
Complimentary toiletries
Hair dryer
Cots available on request (cot bedding is not supplied, please bring your own)
Other Rooms at Alton Towers Hotel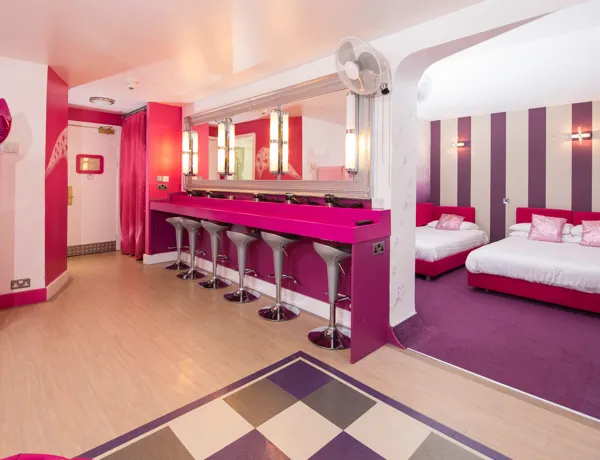 Sleepover Room
Get the girls together for the ultimate sleepover party! This gorgeous girlie room provides all you need for a night to remember, before snuggling down in the bedroom for a dreamy night's sleep.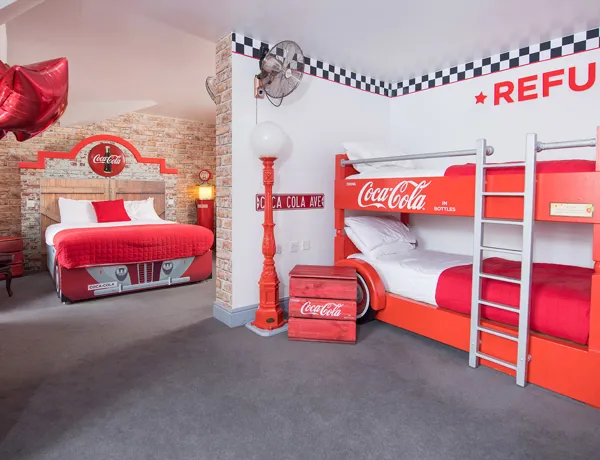 Coca-Cola Room
With streamers, balloons and a fridge full of ice-cold Coca-Cola, this room is perfect for a party! There's also a games console for everyone to enjoy and stunning views of the lake.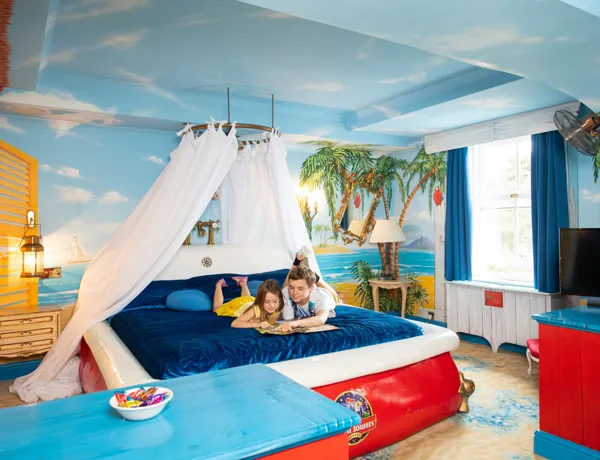 Splish Splash Room
Jump right in to the amazing Splish Splash Room and set sail on your very own castaway adventure.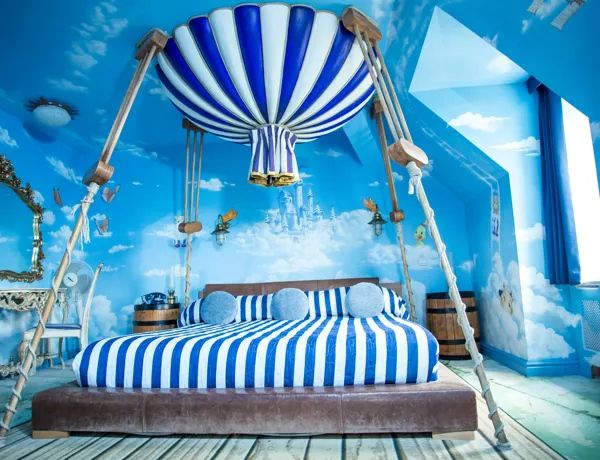 Big Pyjama Room
Drift away to seventh heaven in the dreamy Big Pyjama room that can sleep up to a family of 6!