Premium Resort
CBeebies Land Hotel
Step into this universe of joy and discover exciting adventures that little ones will adore. Welcome to the UK's only CBeebies Land hotel, specially designed for young families. Here, small is awesome!
Bursting with music, stories and adventures for little ones to enjoy
The fun and giggles never stop at the CBeebies Land Hotel! Let loose your tots for live shows and special CBeebies games, plus exciting meet and greets with some of CBeebies' best-loved characters. 
Giggleicious themed rooms!
Little ones will jump with joy when they see their special CBeebies room. Maybe it's a Bugbies room, or one of our wondrous character rooms. How about a deep sea Octonaut adventure or a nap In the Night Garden? Perhaps you will discover Gem's jewels in the Swashbuckle room, visit Postman Pat in Greendale or even meet the Tumbles in Something Special. Endless delights! 
Exclusive games mean extra fun!
With hours of activities, children can also enjoy self-play before a full-on evening of fun begins. See Bing in a live show, dance the night away in the tots disco and even gaze up to the skies with some special stargazing.
Fab toddler-friendly facilities
Little ones are at the centre of everything we do here at CBeebies Land Hotel, so every room has a separate area especially for toddlers, plus a special entertainment wall planned around interactive play. There are lots of other toddler-friendly features, too, including a cot, baby baths, children's toilet seats and steps for the bathroom sink.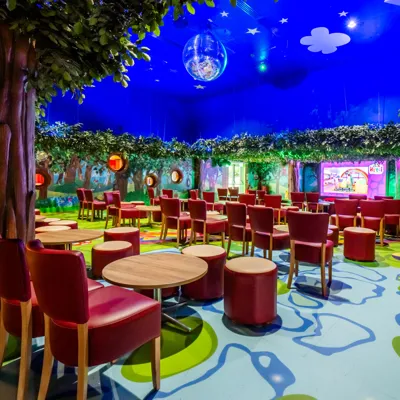 Your package includes
An unforgettable overnight stay
A Full English breakfast buffet
Exclusive evening entertainment
A 9-hole round of Extraordinary Golf
Free Car Parking
CBeebies Land Hotel Rooms & Suites
Bugbies Room
In these delightfully themed rooms you'll join the CBeebies bugbies having fun in the rainbow drenched sunshine meadow.
Bing Room
Bingsters will be able to enjoy the ultimate sleepover in Bing-themed bedrooms in our CBeebies Land Hotel. Guests will join Bing and his friends and uncover hidden surprises along the way!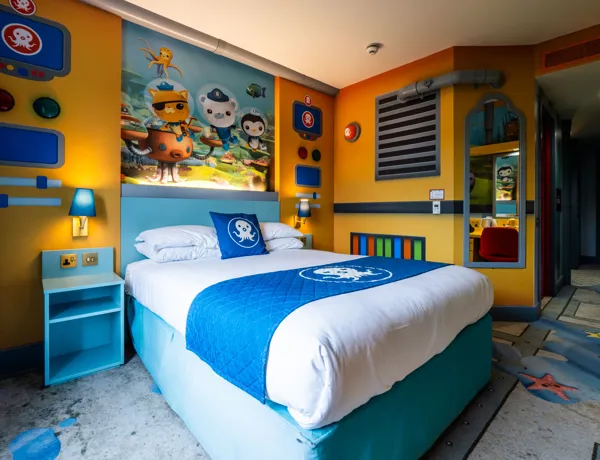 Octonauts Room
Continue your underwater adventure with Captain Barnacles and the crew in these rooms under the sea.
Swashbuckle Room
Perfect your Swashbuckle Salute and join Gem in searching for the hidden jewels when you stay in these amazing Swashbuckle themed rooms.
Hours of jam-packed entertainment exclusively for hotel guests including...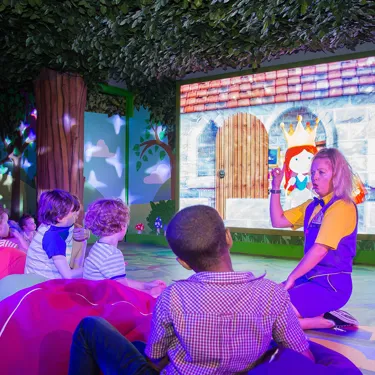 Stargazing
As darkness falls and bedtime beckons the stars shine bright, so grab yourself a beanbag and look up at the skies.
Spot Bots
Join the Spot Bots on the big screen and the CBeebies Land Hotel presenters as they lead you through some of their favourite Spot Bot puzzles.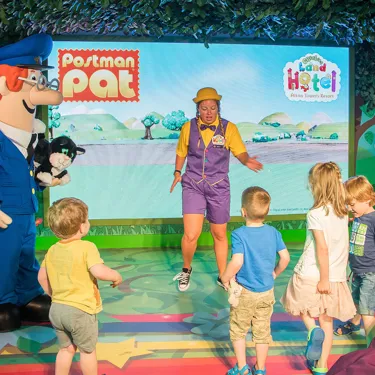 Meet CBeebies friends
You can meet your favourite CBeebies friends including Postman Pat!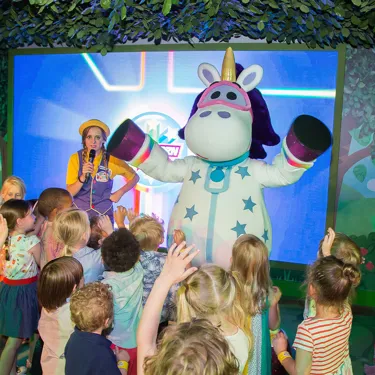 Ubercorn Disco
Any remaining energy can be danced away to Ubercorns favourite disco tracks.
The Windmill Restaurant
Our Windmill Restaurant has all sorts of yummy delights for growing kids with hungry tummies. The little ones love our burgers and healthy pasta dishes – and our unlimited salad bar. A delicious buffet breakfast is served each morning between 7:15am and 10am, to fill you up ahead of a day in CBeebies Land!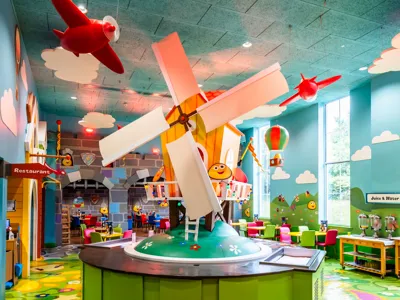 Really great staff, they made our stay brilliant and we couldn't have asked for more, from the reception to the restaurant. The themed rooms were nice with good facilities, our son liked his own little play/sleep area. It's the little extras that make this a special hotel.
There's more than just a Theme Park...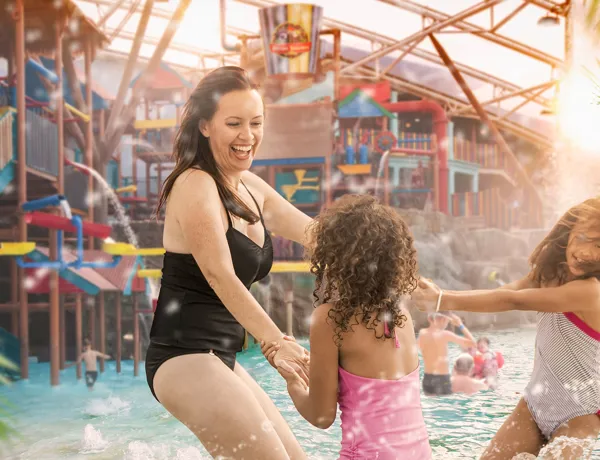 Alton Towers Waterpark
Our Waterpark boasts loads of fantastic interactive water features, from lazy rivers to the sensational speed of the Master Blaster water coaster.
Extraordinary Golf
Our crazy golf course is beyond crazy, it's extraordinary!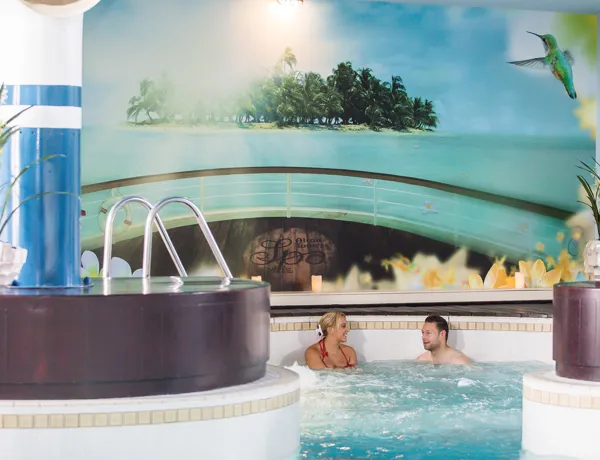 Alton Towers Spa
Spoil yourself with our exclusive range of signature therapies and experience unique treatments for ultimate relaxation.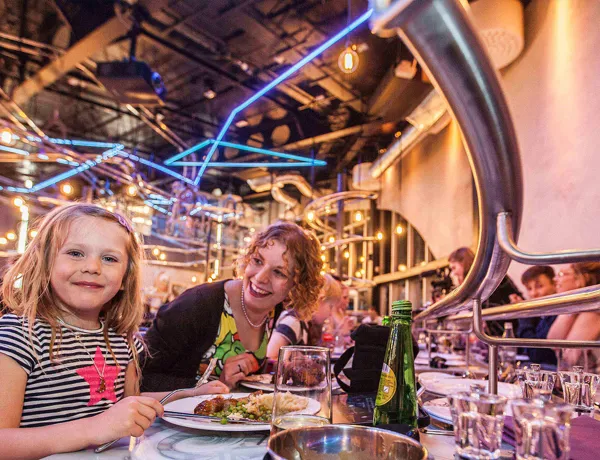 Rollercoaster Restaurant
Rollercoaster Restaurant is set below a vast rollercoaster track, where you can watch as orders tackle two gravity defying loop-the-loops before dropping 8 metres