Unlimited Digital Photos
All your theme park ride photos for one great price!
Our Digipass packages
Just £15 for all your digital photos, all day!
Get a second day DigiPass for only £10
Just £40 for all your digital photos, all season!
Get a second day DigiPass for only £10
Excludes photos on Season Pass exclusion dates
Just £50 for all your digital photos, all year!
Exclusive offer for Merlin Annual Passholders
Save £10 before 21st April!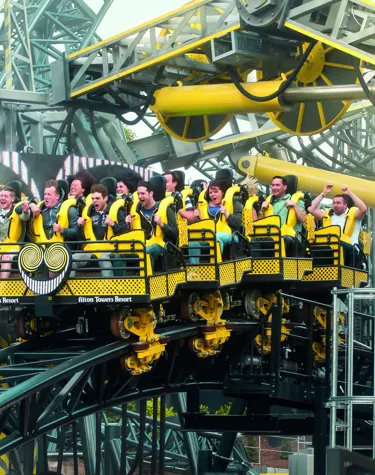 Which rides are included in the DigiPass?
Ride photos are available on our biggest thrill rides, as well as some of our family theme park attractions. Take home a unique theme park souvenir from any of the following rides and attractions:
Thrill Rides: Wicker Man, TH13TEEN, Galactica, Nemesis, Rita, Oblivion and The Smiler.
Family Rides: Congo River Rapids, Duel, Runaway Mine Train and Spinball Whizzer.
CBeebies Land: Postman Pat Parcel Post, Octonauts Rollercoaster Adventure and CBeebies Land Photo Studio.
Purchase a DigiPass online today and receive unlimited digital photos for either a day, season or whole year!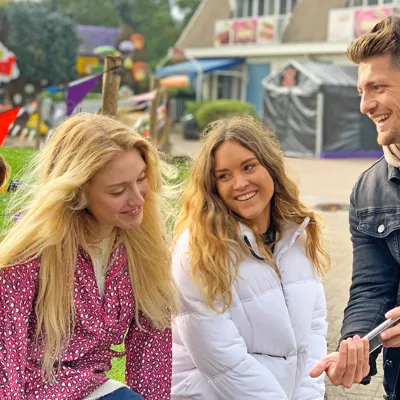 How does an Alton Towers DigiPass work?
Exchange your e-ticket for a DigiPass voucher at the admissions counter or Resort Box Office. You can collect your DigiPass from the Photo Collection Unit at Towers Street, or any ride photo counter. 
If you order your DigiPass online, you'll also receive a free printed photo of your choice! You can also buy a digital photo pass when you arrive at the park gates.
Show your DigiPass at any ride photo counter to collect your funny rollercoaster photos. You can then download digital copies of your photos when you get home.
DigiPass Terms & Conditions
As the DigiPass holder, it is your responsibility to look after your DigiPass. Picsolve will not refund any lost or damaged DigiPasses.

The DigiPass holder must appear in the photo they wish to claim. If the DigiPass is used by someone other than the holder, it may be cancelled without compensation. 

To claim a digital photo, the DigiPass holder must present a valid DigiPass to a photo retail counter. Photos cannot be issued at a later date.

It is the DigiPass Holders responsibility to download their associated photos within 90 days of the picture being taken. Any photos not redeemed within this timeframe will not be available to view and download as per our privacy policy.

The DigiPass is only valid on the specified date(s) and location(s).

Photography locations are subject to change and may not be operational every day. No compensation is available should you not be able to claim a photo at a specific location.

Photo quality can be affected by environmental and technical factors. Picsolve accepts no liability where this is the case.

Walkabout and Studio photographers are subject to availability. They can take a photo of an individual or group but must consider the needs of other guests. Therefore, they are not obliged to take more than one photo.

Some ID badge/licence/seasonal event products do not include digital photography. Please go to the photo retail counter on the day of your visit for more details.

Compromising or inappropriate images will not be issued. This decision will be made by the staff at the photo retail counter and this decision is final.

DigiPasses purchased online must be collected by the purchaser. A form of photo ID will be requested to verify your voucher. For refunds please refer to the website where you purchased your DigiPass.

Terms and conditions are applicable from January 2019 and may be modified at any time.

Your statutory rights as a consumer are not affected.

Some locations offer a discount on printed photos to DigiPass holders. Please go to the photo retail counter on the day of your visit for more details.

Additional admission costs apply for selected areas of the Resort Theme Park. These digital photos are included with a Day DigiPass
For more information please visit www.picsolve.com