Rainy Day Guarantee
If it rains continuously for more than an hour during your visit to Alton Towers Theme Park, you can return for FREE on a like for like visit. Pre-booking a reservation ticket is essential.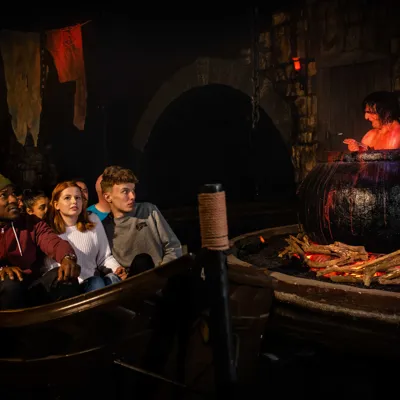 What happens if it rains at Alton Towers?
Alton Towers theme park opens all season, come rain or shine. We find that most thrill seekers don't mind a spot of rain, so their day out continues just the same. Others choose to take shelter from the rain in one of the many places to eat around the park. 
Unfortunately, wet weather conditions can disrupt our rides and attractions. In some cases, we have to close certain rides to ensure the safety of our guests. We cannot predetermine ride closures, but we will provide real-time updates on the Alton Towers App. 
If your day out at Alton Towers is disrupted by more than an hour of continuous rain, you can benefit from our Rainy Day Guarantee. This means that guests with qualifying tickets can return to the theme park another day, to enjoy your favourite rides in the sunshine!
Qualifying Rainy Day Guarantee Tickets: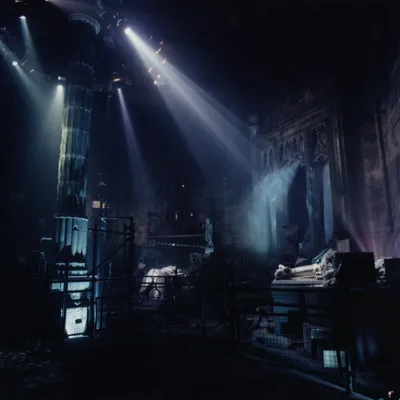 How to redeem your Rainy Day Guarantee
2022 Rainy Day Dates
April: 5th, 7th, 12th
May: 11th
June: 5th
July: 22nd
August: 25th
September: 6th, 8th, 12th, 27th, 30th
October: 5th, 7th, 20th, 21st, 23rd, 30th, 31st
2023 Rainy Day Dates
March: 25th
It's easy to book your Rainy Day Return. Start by booking your reservation for the day you wish to return on. You will then need to bring your original day tickets to Ticket Sales & Collections on the day of your visit, along with your reservation and a valid form of ID. The team will then exchange these for an entry ticket.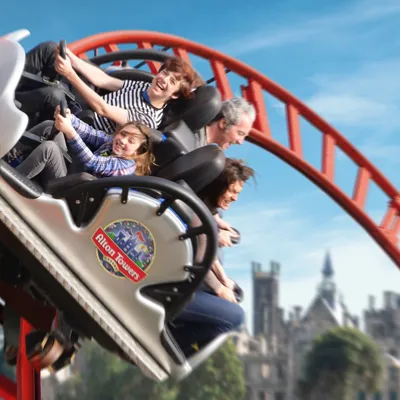 Prepare for the Great British Weather!
Alton Towers Rainy Day Policy Terms & Conditions 
If you have a qualifying ticket and it rains for more than an hour of continuous rain at Alton Towers Resort on the day of your visit to the Theme Park, you will be entitled to return for a FREE like-for-like visit

The Rainy Day Guarantee cannot be redeemed during special events, including Scarefest and Fireworks. Please check AltonTowers.com for opening times and dates before visiting.

Return tickets will only be issued upon presentation of the original ticket from your first visit. Photocopies and original booking references are not acceptable. Offer only valid when it rains continuously for one (1) hour or more. Weather conditions will be recorded by Alton Towers Resort and our decision will be final.

Exclusions apply. To be eligible for the Rainy Day Guarantee, you must have purchased your ticket on altontowers.com or altontowersholidays.com, for a specific dated "1 Day Pass" or "2 Day Pass" or hold a valid Merlin Magic Pass
Guests with Rainy Day Guarantee's for the previous theme park season can contact gs.feedback@alton-towers.com for any enquiries

Should it rain on your return visit, tickets will not be transferable and you will not be entitled to a further Rainy Day Guarantee.

No cash alternative is available, tickets cannot be sold.

The Rainy Day Guarantee cannot be used in conjunction with any other offer.

Car parking fee and park regulations apply.