Applicable on online '1 Day Passes'
Rainy Day Guarantee
If it rains continuously for more than an hour during your visit to Alton Towers Theme Park, you can return for FREE on a like for like visit. Pre-booking a reservation ticket is essential.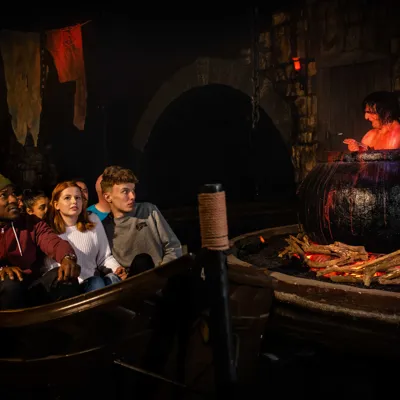 What happens if it rains at Alton Towers?
Alton Towers theme park opens all season, come rain or shine. We find that most thrill seekers don't mind a spot of rain, so their day out continues just the same. Others choose to take shelter from the rain in one of the many places to eat around the park. 
Unfortunately, wet weather conditions can disrupt our rides and attractions. In some cases, we have to close certain rides to ensure the safety of our guests. We cannot predetermine ride closures, but we will provide real-time updates on the Alton Towers App. 
If your day out at Alton Towers is disrupted by more than an hour of continuous rain, you can benefit from our Rainy Day Guarantee. This means that you can return to the theme park another day, to enjoy your favourite rides in the sunshine!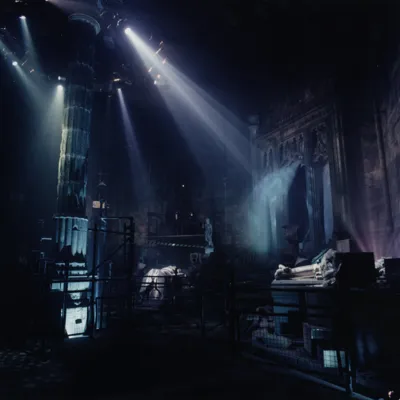 2021 Rainy Day Dates
Visitors to the park on the following dates are eligible for a free return visit:
May: 3rd, 4th, 8th, 11th, 15th, 16th, 17th, 20th, 21st, 23rd, 24th
July: 3rd, 4th, 28th, 30th
August: 8th, 21st
September: 28th
October: 2nd, 5th, 12th, 31st
Remember to check back regularly to see if the date when you visited is covered by our Rainy Day Guarantee.
How to redeem our Rainy Day Guarantee
Please check to see which dates are eligible for our Rainy Day Guarantee within our Terms and Conditions below. If you visited the Theme Park on a Rainy Day and have retained your original ticket, you MUST pre-book a free reservation for your return visit by clicking the button below. Your reservation confirmation will not contain a barcode, this is purely to guarantee you are pre-booked on that date.
On the day of your visit, please visit the Admissions ticket windows upon arrival with your pre-booked reservation as well as your original tickets from your first visit. The team will then issue your complimentary ticket to the Theme Park for entry that day.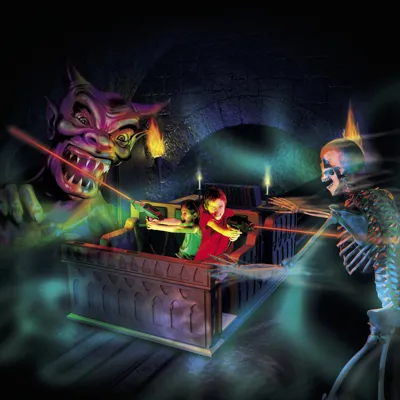 Prepare for the Great British Weather!
Alton Towers Rainy Day Policy Terms & Conditions 
If it rains at Alton Towers Resort on the day of your visit to the Theme Park, you will be entitled to return for a FREE like-for-like visit. "Like-for-like" means that an adult ticket can be exchanged for another adult ticket and a child ticket for a child ticket. 

Entry on your return date will only be permitted when you pre-book a £0 reservation in advance, without this we will not be able to admit you to the Theme Park.

Your return visit can only be redeemed between the following dates in 2021: 

19th April - 30th April*
4th May - 21st May*
21st June - 23rd July
2nd September - 10th September
13th September - 17th September
4th - 7th October
11th - 14th October
1st - 4th November

If your rainy day was in 2020, you may return within the day bands marked with an asterisk (19th April - 30th April, 4th May - 21st May

).

2022 redemption dates will be released before the Theme Park opens in 2022

The Rainy Day Guarantee cannot be redeemed during special events, including Scarefest and Fireworks. Please check AltonTowers.com for opening times and dates before visiting.

Return tickets will only be issued upon presentation of the original ticket from your first visit. Photocopies and original booking references are not acceptable. Offer only valid when it rains continuously for one (1) hour or more. Weather conditions will be recorded by Alton Towers Resort and our decision will be final.

Exclusions apply. To be eligible for the Rainy Day Guarantee, you must have purchased your ticket on AltonTowers.com, for a specific dated "1 Day Pass", priced at from £34 in advance. Or hold a valid Merlin Magic Pass.

Excludes any tickets purchased on the day and promotional tickets. Excludes tickets purchased using a voucher code, schools or corporate discount, tickets purchased alongside a Short Break through Alton Towers Holidays, 3rd party tickets, corporate events, Merlin's Magic Wand tickets, open dated tickets, 2 day tickets, tickets purchased using 3rd party reward loyalty points and tickets purchased through the Merlin Contact Centre.
Should it rain on your return visit, tickets will not be transferable and you will not be entitled to a further Rainy Day Guarantee.

No cash alternative is available, tickets cannot be sold.

The Rainy Day Guarantee cannot be used in conjunction with any other offer.

Car parking fee and park regulations apply.

The rainy day calendar will be updated every week. Check back on this page for further details.