Introducing Mollie Towers!
Monday September 14th 2015
Rich
Archive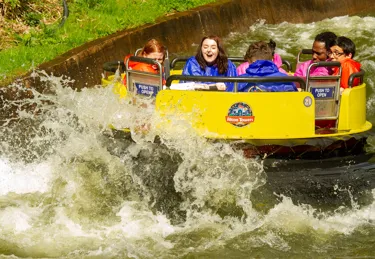 In June, we launched Towers Tastic Summer along with a search to find the Alton Towers Resort's biggest Super Fan, with the winner set to receive access to the Resort, blog about our new news for 2016 and get an unprecedented behind the scenes look at how we bring you new and innovative attractions.
We were inundated with entries as hundreds of you told us why you should be crowned as our Super Fan (and we watched over 2 hours of videos that you made to accompany your entries!). Mollie really impressed us with her love for the whole resort, from the tranquillity of the Alton Towers Hotel gardens to the rush of adrenaline from our rollercoasters, as you can see in her first vlog as the Alton Towers Super Fan!
While Summer may now be over at the resort, we still have some great things left in store for 2015, Scarefest - with a completely revamped product offering is here from 17th October to 1st November before our Theme Park season ends with a bang with our legendary Ultimate fireworks spectacular and at the end of November a chill of a different kind comes over the resort as we welcome Santa for the festive period.
This isn't the last that you'll hear from Mollie either - apart from this, our first ever entry in the Alton Towers Resort Blog, over the next few months she will be bringing you a behind-the-scenes look at the world of Merlin Magic Making, the creative force behind the magic here at the Resort. She will also be one of the first people to take a look at our brand new news for 2016.
Keep your eyes on altontowers.com as well as our official Facebook and Twitter accounts to make sure you keep up with all of our latest news.