Launching Galactica
Thursday March 24th 2016
Rich
Archive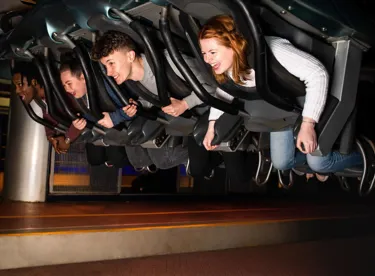 Galactica is now open!
After two years in the making and months of preparation to get the ride ready for its official launch, Galactica is now open! Taking passengers into space from Staffordshire, the brand new ride experience features cutting edge virtual technology that creates an interstellar journey into the beyond. Soar into another dimension and fly above earth, all whilst hurtling through twist and turns on the Resort's iconic flying rollercoaster.
Here is a sneak peek behind the scenes of how the experience was created and developed….