National Rollercoaster Day!
Tuesday August 16th 2022
Elle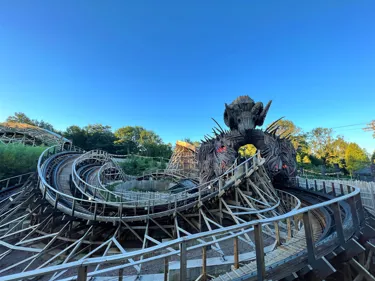 Arguably one of our favourite days of the year, it's not only a great time to celebrate our world-class rides, but to celebrate the people behind them.
Here at the Resort, we have a tech services team, made up of mechanical and electrical engineers, they are always one of the first to arrive at the park, and one of the last to leave. Come rain or shine they are always dedicated to ensuring the rides are safe and secure for all our guests. The team carry out daily, weekly, monthly and annual checks of all our rides and attractions, and although they work across many of the different rides, it is a real team effort!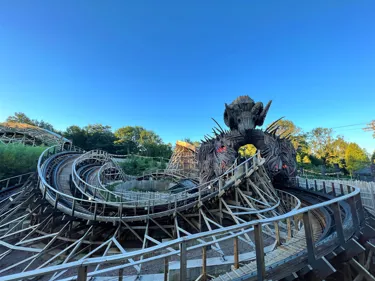 To learn more about a day in the life of the tech services team, we caught up with Mechanical Maintenance Engineer, Ben Foster, to hear all about what it takes to carry out the morning checks on the legendary ride, Wicker Man. Ben starts his morning every day at 6am with a team briefing, before heading out to the wooden coaster to walk the length of the track (which totals a whopping 2,000 feet!), during a meticulous inspection, it is Ben's job to ensure the ride is safe for all our guests.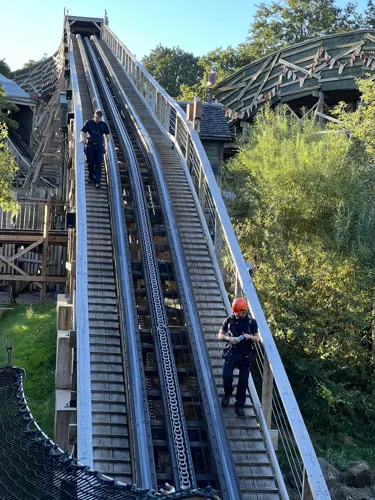 What soon became apparent from Ben, was that this was no average job, the role of a ride engineer is completely unique… where else would you get to walk the tracks of this iconic coaster at 20 meters high?! The views of the Resort Ben gets to see every day are truly spectacular, a 360° view of Mutiny Bay, the front lawns, Towers Street, Congo River Rapids, and beyond!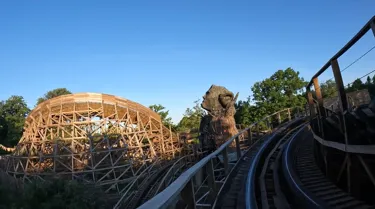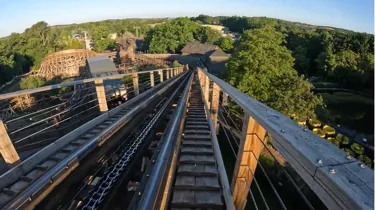 Pretty amazing views right!?  
It was fascinating to speak with Ben and hear about all the hard work, daily checks, and care that goes into signing off the coaster before it is safe for the public, Ben says 'I like the job, I like how every day is different.' He then went on to say he enjoys the variety of people he gets to work with and be able to mentor other engineers, describing it as an 'all hands of deck' experience. We are so thankful to not only the engineering team, but to all the teams who go above and beyond every day to ensure guest safety and happiness are their number one priority. They are the true heroes behind the rides and it's who we are celebrating this National Rollercoaster Day!   
If you are feeling inspired from this blog post to work on some of the world's biggest coasters and would like to know more about the role of the Mechanical Engineer, click the link here: https://merlin.csod.com/ux/ats/careersite/4/home/requisition/14611?c=merlin&lang=en-GB and you too could join our Alton Towers Resort Technical Services team!