ONE DAY TO GO!
Friday March 18th 2016
Laura
Archive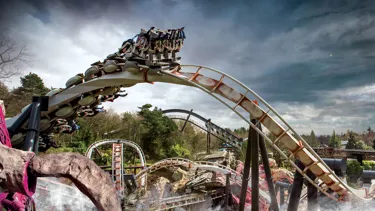 With just one day to go until we open all that's left to do are the finishing touches to make sure that our Theme Park is in tip-top shape for when the gates to open at 10:00am tomorrow morning.
Following this winters 'Towers Loving Care' (TLC) programme there has been lots of changes happening all around the Theme Park. Our extensive year one plan for revitalising areas such as Dark Forrest and Cloud Cuckoo Land is well underway and we can't wait for you to see all of the exiting changes which include the newly painted Nemesis and a brand new look for the resort Box Office in Towers Street.
Now that the music is playing, the Congo River Rapids are flowing, our restaurants are fully stocked and our new Land Hermit Crabs are settled in we can't wait to see you for our 2016 season!