Scaling the dizzy heights of Oblivion and Spinball
Sunday March 15th 2015
Laura
Archive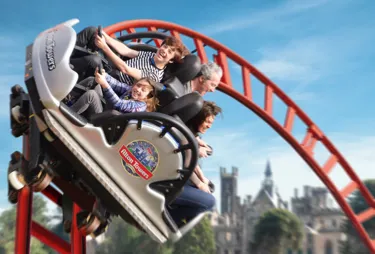 With the final safety checks almost complete across the theme park and the vital winter maintenance finished, our technical team have climbed and inspected every inch of over 3 miles of rollercoaster track during our 2015/16 closed season!
Our technical team get to take in a truly unique perspective of the theme park. From the top of Oblivion's 60 metre vertical drop, to the dizzy heights of Spinball, it's certainly not a job for those without a head for heights!
Take a look at our exclusive photographs of our team scaling the tops of our most well-known coasters!
DID YOU KNOW?
Each of our larger rollercoasters travels the equivalent distance of a journey around the world at least once during a season!
In 36 years we have entertained over 87 million visitors and delivered over 1 billion rides!
Come back tomorrow for another behind the scenes insight into closed season ride maintenance and preparations!