Get Ready for the Ultimate Summer of Fun!
Friday July 30th 2021
Sarah
Summer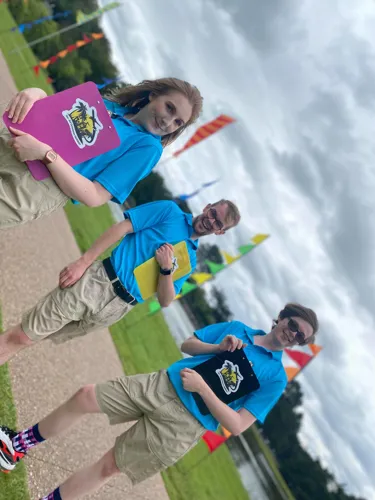 Eagle-eyed guests may have noticed a couple of changes across the Resort over the last week, from front lawns flags all the way up to grand giveaways! The cat is finally out of the bag, and we can share that we will be celebrating the Ultimate Summer of Fun at Alton Towers Resort this summer!
What's It All About?
With many of us grounded this summer, we want to provide extra thrills and delights over the school holidays. Bringing joy and escapism to guests is what Alton Towers is all about, and we're adding that extra sparkle Resort-wide to get you in the summertime mood with plenty of opportunities to win BIG!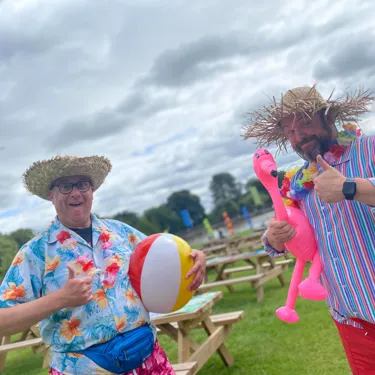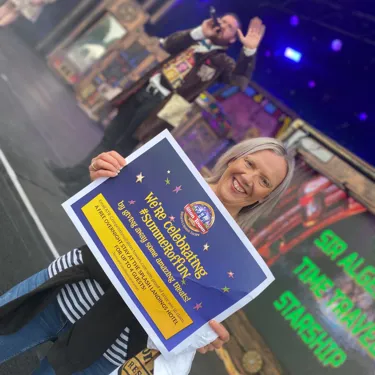 Firstly, we're running the Ultimate Summer Giveaway on our front lawn entertainment stage twice daily throughout summer. Here, our chirpy characters will be giving you the chance to win oodles of awesome gifts from Fastracks, all the way up to a family short break! So be sure to take time out of your day to participate in the fun. You've got to be in it to win it, after all!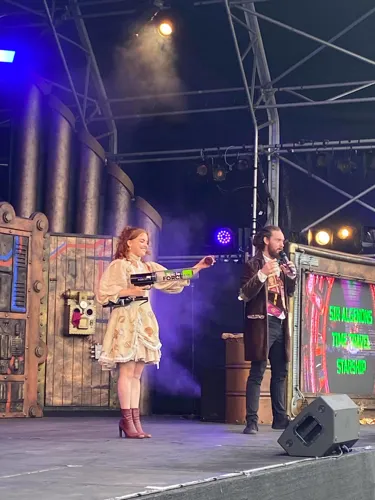 Speaking of characters, you may notice some new faces pop up across the Resort. Our No-Jet Getaway crew will be sure to get you in the holiday mood and may even have a few tricks up their sleeves to make your day extra special! Look out for socks, sandals, and a whole bunch of Hawaiian shirts, as our Alton Towers holidaymakers are also out on their very own ultimate getaway, rain or shine! You certainly won't miss them in their rather fetching Hawaiian shirts! Our beloved Alton Towers Traffic Patrol will be out and about as usual, but laden with heaps of on the spot prizes for guests including Mr Whippy ice cream, pin badges and even Fastrack to add that extra thrill to your day!
Our theme park soundtrack hasn't been left behind either, as we've updated some scorchingly super tunes across the Resort as composed by our Creative Manager, Simon Allen. The updated tunes will play at select areas across the theme park so be sure to listen out for this update too.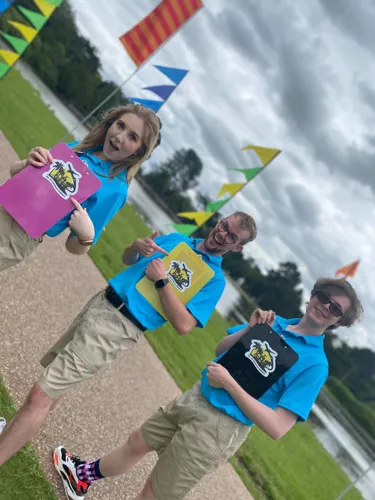 The fun doesn't stop at the Theme Park either, as we'll also be hosting even more summer fun at our Resort hotels for short break guests, where every day one lucky family will win an amazing prize! More information will be available at the check-in desk as a guest of the hotel.
There will also be plenty of opportunities to win across our official social channels too for those of you who are perhaps waiting for our brilliantly Bavarian Oktoberfest celebrations in September! Keep your eyes peeled online for all the latest chances to win.
If you're lucky enough to be a wonderful winner during our Ultimate Summer of Fun, we would love to see your snaps using #SummerOfFun and we'll be sharing our favourites over the summer on our channels!
Will you be joining us for a sensational summertastic visit? We look forward to seeing you out there winning awesome prizes! Don't forget to pre-book your tickets or short break to guarantee your summer escape!