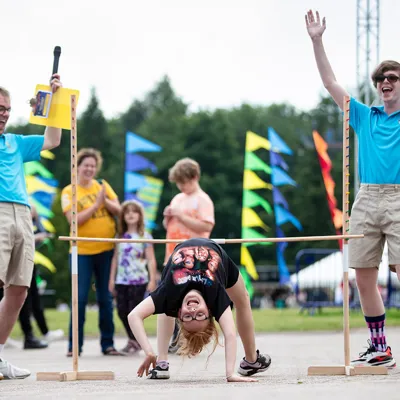 Towers Feel Good Summer
This Summer, look out for our entertainment team with prize envelopes, filled with an abundance of head-spinning prizes! Feel the summer breeze whilst riding one of our splendiferous attractions, whether that's joining the 'Chosen Ones' on Wicker Man or cooling down on Battle Galleons!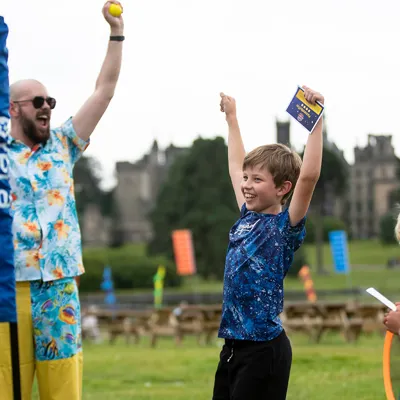 What will you win?
Try your luck this summer by taking part in our spin-the-wheel based in the theme park and our hotels! There's loads of prizes up for grabs including tickets for the Alton Towers Dungeons or even free FastTrack for you and your group! All this Including the chance to win a short break by sharing your best group picture in our thrilliant photo spots on the front lawns!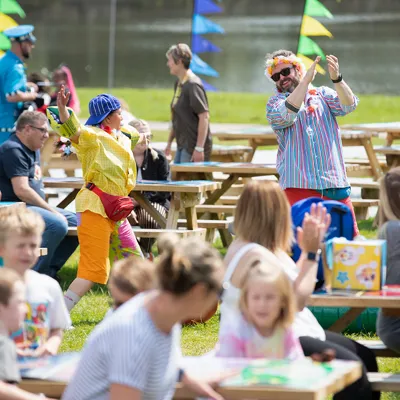 Entertainment in the sun!
Fancy a rest in the sun with a spectacular view? Why not catch our summer entertainment on our front lawn stage! Providing exciting entertainment throughout the Summer.
Please check the app for the latest show times each day.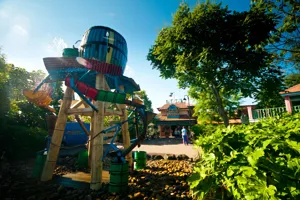 Britain's Greatest Summer Short Breaks!
Complete your summer escape by letting the fantabulous fun continue with an amazing short break at Alton Towers Resort! Set in over 500 acres of beautiful Staffordshire countryside, the Alton Towers Resort offers five epic ways to stay including three fantastically themed hotels, Stargazing Pods, an Enchanted Village, a wondrous waterpark, luxury spa, extraordinary golf and delicious restaurants to satisfy everyone! Providing the ultimate UK family holiday!
Every Short Break package includes:
An unforgettable overnight stay with breakfast
Fantabulous evening entertainment
A 9-hole round of Extraordinary Golf
Free Car Parking
Theme Park entry when you add tickets to your package
Book now
CBeebies Land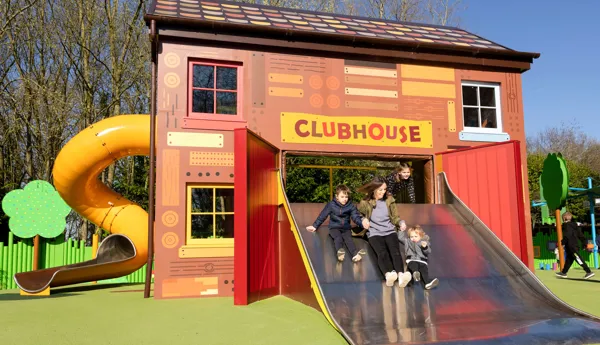 Hey Duggee Big Adventure Badge
Climb, slide and bounce your way through our play and adventure land, meet Hey Duggee and collect your Big Adventure Badge!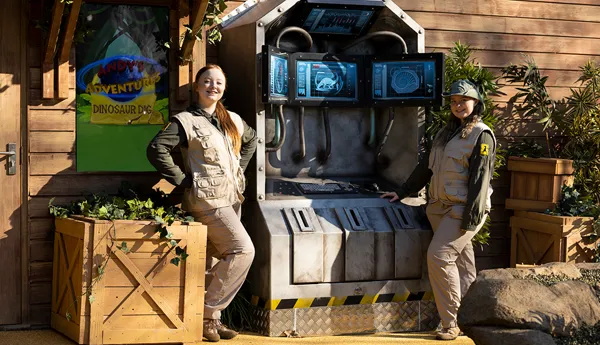 Andy's Adventures Dinosaur Dig
Immerse yourself in prehistoric sights and sounds, and see what you can dig and discover in this live interactive show!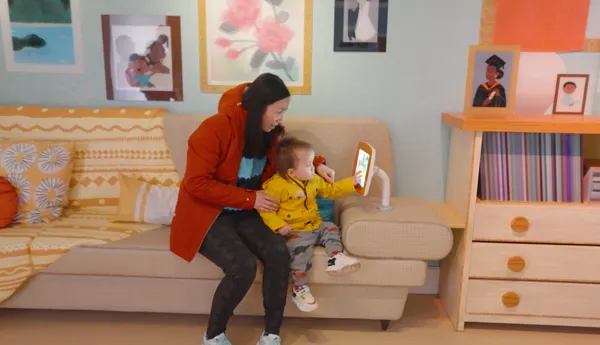 JoJo & Gran Gran At Home
Let your curiosity run wild as you explore Gran Gran's house.
Resort activities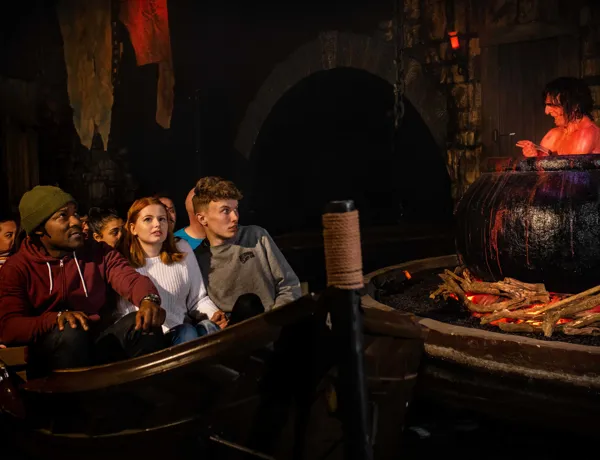 The Alton Towers Dungeon
A hilariously hideous journey through Staffordshire's darkest history. You'll be screaming with laughter whilst being sentenced by the Bishop of Stafford, surviving the plague, enduring the Torturer and making a stop at the Witch of Burslem's cottage… to come face to face with her ghost!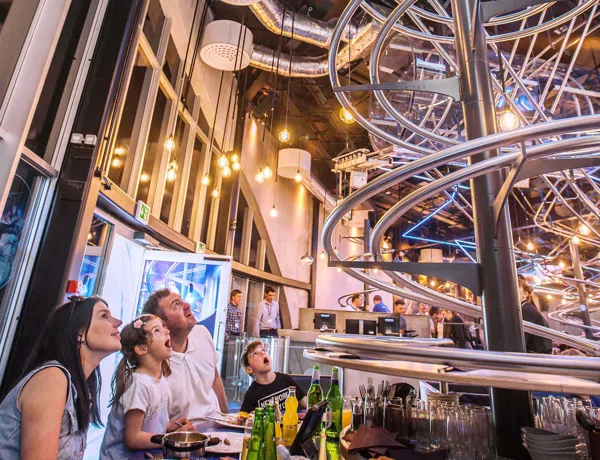 Rollercoaster Restaurant
The UK's first Rollercoaster Restaurant is set below a vast rollercoaster track, where you can watch as orders tackle gravity defying loop-the-loops before dropping to the table.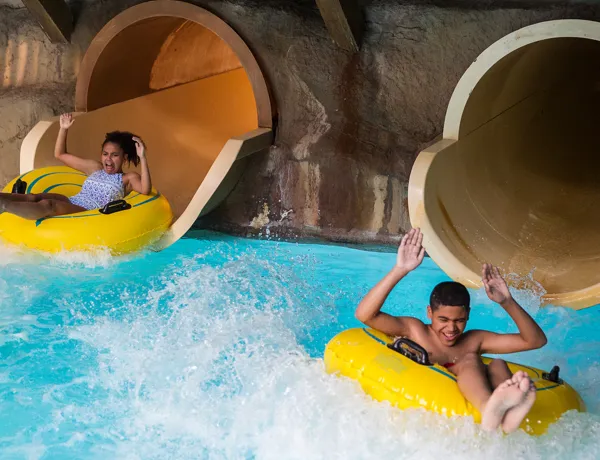 Waterpark
Dive into a wonderful world of water at Britain's Greatest Escape! Start by drifting along lazy rivers, then get drenched by our crazy cannons before steeling yourself to brave the jaw-dropping speed of our awesome Master Blaster water coaster!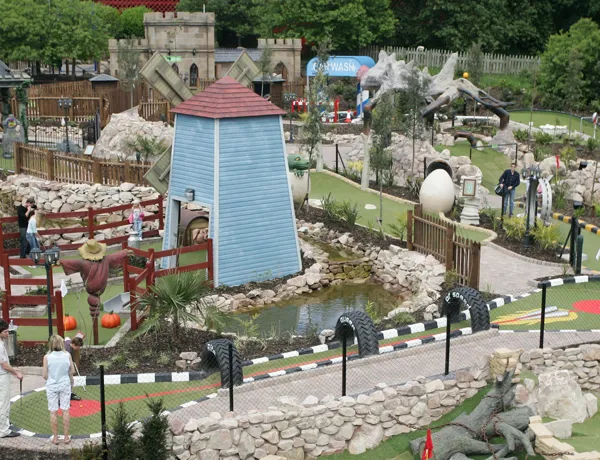 Extraordinary Golf
Players of all ages are welcome to join in the wild and wacky fun. Start or end your day with 9 or 18 holes. If you're a crazy golf pro, you could complete the full course in around an hour. Play just for fun or make it a competition.